From the long stretches of golden, sandy beaches to the lush forests full of native flora and fauna, Abel Tasman is paradise on Earth. 
If you delve deep into the South Island's natural beauty you'll find Abel Tasman; an unspoiled wilderness of pristine bays full of sparkling blue water and dense, green landscapes no camera will ever do justice. Sink your feet into an endless stretch of shore, grab a kayak and paddle out into the bay, and trek through luscious greenery on the adventure of a lifetime in New Zealand's secret paradise. From marvelling at unique rock formations said to be shaped by the gods to swapping campfire stories under the stars, our Abel Tasman tours and holidays offer you the chance to unwind, reconnect, and seek out the magic of Mother Nature. 
Our Abel Tasman Tours & Holidays
Things to do in Abel Tasman 
Walk the breathtaking Coastal Track
Travellers come from far and wide to walk this track and it only takes a couple of steps to see why. From walking through glades full of native manuka to taking a quick dip in Cleopatra's Pool, a beautiful, natural pool with its own moss-covered waterslide, the Coastal Track is like something out of this world. While it is 60km in length, there's plenty of places to stop and connect with nature so it's definitely worth challenging yourself for, especially with epic views around every corner. 
Take a dip in the waters of Bark Bay
Another day, another bay to explore. Join your group on an exploration of Bark Bay, a paradise-like strip of lush tree-lined land with a beach on one side and a tidal estuary on the other. Better described as being a water-filled playground, splash in the natural lagoon or wade out into the cool waters of the bay, taking in the peace that only comes with being this close to nature in its rarest form. Listen out for the calls of native wildlife as you relax on the sand, soaking up the glorious New Zealand sun. 
Marvel at Split Apple Rock
Up there with some of the world's biggest natural wonders is Split Apple Rock, an interesting and unique formation in the middle of the bay. While some say it was created via ice wedging, a natural occurrence where water filters in through cracks in the rock and freezes to eventually expand and split, Maori legend says the split in the rock occurred when the God of the Land fought with the God of the Ocean for possession over it. Regardless of how it ended up this way, Split Apple Rock is breathtaking to behold and hard to forget. 
Relax at Awaroa Bay
Considered one of the best beaches in the Abel Tasman region, Awaroa Bay is the perfect place to spend a peaceful and playful afternoon. Loved because of its white sandy beaches and soothing warm water, Awaroa Bay made international headlines in 2016 when a crowdfunding campaign was organised to purchase a stretch of the beach that was put up for sale by its private owner. Thankfully enough money was donated to ensure travellers still get to visit this mesmerising region, frolic in its waters, and relax on its sandy shore. 
Explore the powerful Falls River
A hiking adventure in Abel Tasman isn't complete without a trip to Falls River and believe us when we say it'll take the cake as one of the most impressive bodies of water you've ever seen. With water that falls a staggering 1000 metres in 10km, it's no wonder this river attracts travellers from both far and wide. Continue to explore this forested wonderland by walking along the 47-metre suspension bridge across the river and boulder-hopping your way to more waterfalls up the valley. Feeling hot? A quick dip in the Falls River cascades will cool you right down. 
Set up camp in Anchorage
There's nothing quite like pitching a tent, setting up camp, and settling down for a well-deserved rest in the great outdoors, and Anchorage is the perfect place to do it. Sheltered by the headlands and perched right on the beach, this iconic destination offers activities galore during the day from hiking and kayaking to sunbaking and sandcastle-making. Being the first large camping area in the Abel Tasman region, Anchorage is quite popular among travellers looking for an overnight experience like no other so get comfortable and let the sounds of nature send you to sleep. 
Abel Tasman Tour Reviews 
Abel Tasman FAQs
Read more about New Zealand
Jan 01, 2023
---
Sometimes the best way to really get to know a place is by getting out into nature...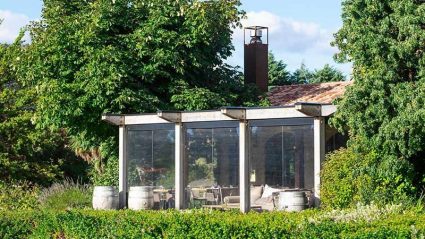 Dec 06, 2021
---
Refuel and recharge at these top restaurants in Wanaka.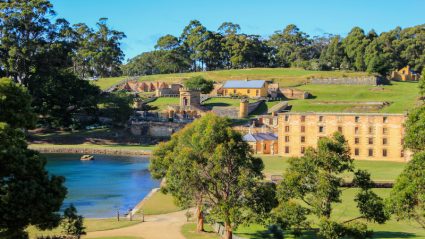 Jun 25, 2021
---
Get your culture on with these cool cultural activities in Australia and New...