It's one of the great tragedies that the spice-filled splendour of Indian and Sri Lankan cuisine, which draws inspiration from dozens of ethnic subcultures and centuries of history, has been sold to the western world as simply 'One butter chicken, one lamb Rogan Josh and three garlic naan.' But not on this trip. Taste fresh paratha bread fried in ghee, tamarind chutney and vegetable pickle, onion bhaji from a Delhi street stall, home-cooked Rajasthan curry and real Sri Lankan tea, picked straight from the plantation. Butter chicken will never be the same again. 
Our food trips in India and Sri Lanka
Reviews
Edith Gulliver
A fun food based trip allowing excellent insight into the Sri Lankan culture and daily way of life. Even the walk to the top of Lion rock is very achievable; the ascent is taken in small bites interspersed with interesting history. The heat and humidity are offset by the breeze and air conditioned bus. But venturing into peoples homes and watching them cook, trying your hand at the recipes and sitting together eating, is just gold. (Recipes not included so you may want to take notes) Highly recommended!
Review submitted 19 Jul 2018
Gemma Archer
This is an excellent trip, perfect for those who want to experience the food culture of Sri Lanka. The opportunity to visit private homes and cook with local people is a privilege and gives a great understanding of the simplicity of tasty food. Our group took lots and lots of notes! Our guide, Ku, on his first tour with Intrepid, went above and beyond to ensure we had the best experience possible. If you are a foodie, this is one trip not to miss!
Review submitted 16 Jul 2018
David Hamer
We though we might be too old for this sort of trip but it proved not to be the case. It was such a different holiday but absolutely fascinating and contained a real variety of activities resulting in a great trip that I will never forget.
Review submitted 13 Jul 2018
Stories from the kitchen
India and Sri Lanka recipes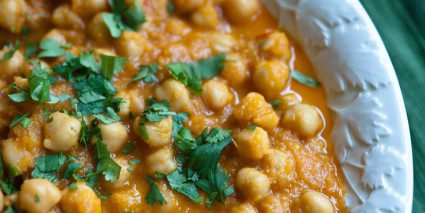 Mar 04, 2015
---
Chana Bhatura is one of northern India's favourite comfort foods. It's basically a...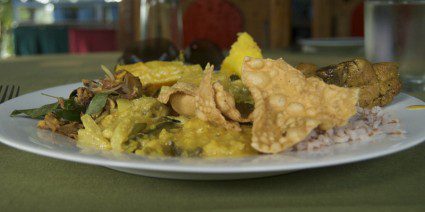 Nov 19, 2014
---
Rice and curry is the king of Sri Lankan cuisine. There's a slew of variations...