It's one of the great tragedies that the spice-filled splendour of Indian and Sri Lankan cuisine, which draws inspiration from dozens of ethnic subcultures and centuries of history, has been sold to the western world as simply 'One butter chicken, one lamb Rogan Josh and three garlic naan.' But not on this trip. Taste fresh paratha bread fried in ghee, tamarind chutney and vegetable pickle, onion bhaji from a Delhi street stall, home-cooked Rajasthan curry and real Sri Lankan tea, picked straight from the plantation. Butter chicken will never be the same again. 
Our food trips in India & Sri Lanka
Reviews
Anna Proverbs
This was my first intrepid trip and my first time to India. I was really impressed by the activities we were able to do with the help of our guide- visiting small villages, temples and people's homes were all highlights that I would have missed if traveling alone. This trip has inspired me to travel more and I highly recommend a trip to India with Intrepid.
Review submitted 21 Oct 2017
James Hildreth
My Intrepid tour gave me access to activities and opportunities that I don't think I would have been able to experience if travelling independently.
Review submitted 21 Oct 2017
Emma Tomlinson
See the best of India in all it's glory! You'll leave the trip with a full belly and a pile of amazing recipes from the many cooking demo's and classes included on this trip. Remember your hand sanitiser, electrolyte solution and to stay hydrated and you'll have a fabulous and sickness free time :).
Review submitted 21 Oct 2017
Latest posts on food travel in India & Sri Lanka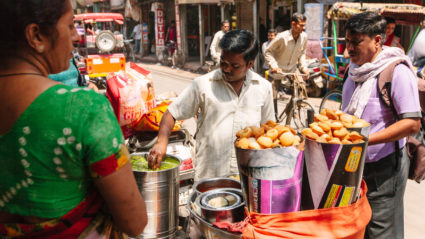 Jul 04, 2017
---
Beat the post-holiday blues by recreating your travels in your own kitchen.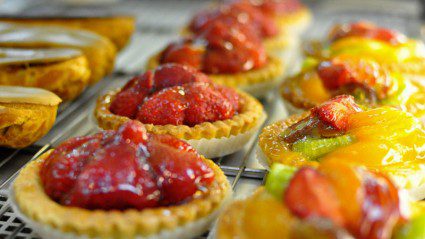 Mar 15, 2016
---
Food can take you places, according to science. And we agree.
Recipes for India & Sri Lanka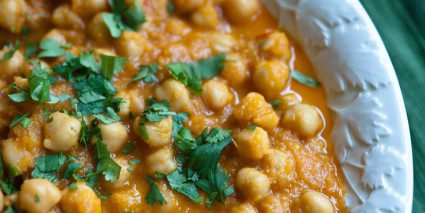 Mar 04, 2015
---
Chana Bhatura is one of northern India's favourite comfort foods. It's basically a...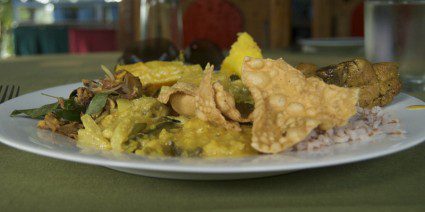 Nov 19, 2014
---
Rice and curry is the king of Sri Lankan cuisine. There's a slew of variations...