With port cities like Cannes and St Tropez, the Cote d'Azur is hands done one of the most prestigious and luxurious places you can go sailing. Add in the jewels of Port-Cros and Porquerolles, the tiny paradise islands just off the coast of France, and you've got one of the most beautiful places in the world too.
Are you getting excited? Good! You should be. If you're heading to the Cote d'Azur this summer on an Intrepid sailing trip then these are the best port stops along the French Rivera. Happy sailing!
Nice
Nice is one of the most popular places along the Cote d'Azur, and with reason. With amazing architecture, awesome restaurants, a fantastic market and a cute old-town, Nice has become the unofficial capital of the Cote d'Azur, and it's a great place to start or end your trip. Nice's nickname is Nice la Belle (Nice the Beautiful) which should give you an idea of what it's like there!
Antibes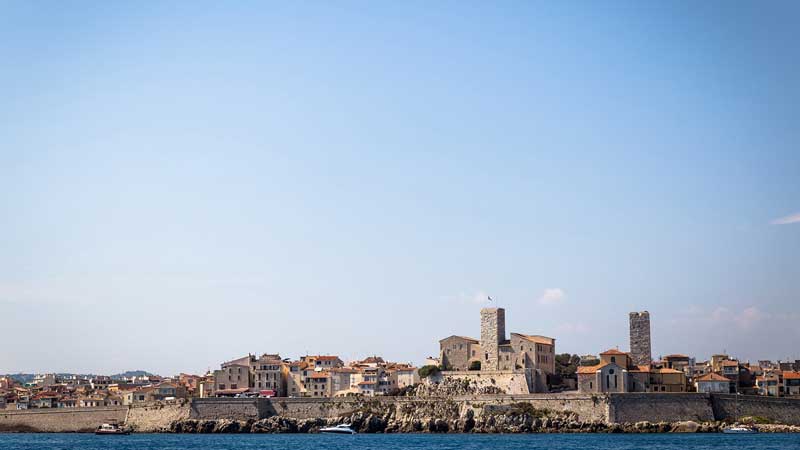 Antibes is sandwiched between Nice and Cannes, and overshadowed by these two towns means it's a much quieter place to visit, especially just outside the summer season. Antibes used to be home to Pablo Picasso, and that art scene is still strong today with lots of sculptures all around the town. There's also a hugely popular jazz festival called Jazz à Juan in July making it a great time of year to go.
Cannes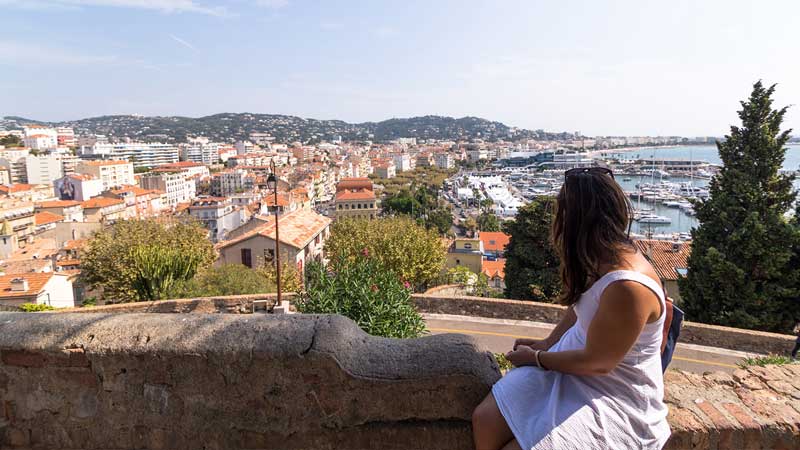 A place that's famous for its fashion, fine dining, film festivals, and of course its A-list celebrities, Cannes needs no introduction. It's a town that's dripping in opulence and an absolute must-see on any trip to the Cote d'Azur (just to say you've been there). Just walking around the harbour gives you an idea how much money is on display here. Put your hat on, go to a posh bar, buy an Aperol spritz and feel like you're a million dollars… even if it's only for 20 minutes.

St Margarite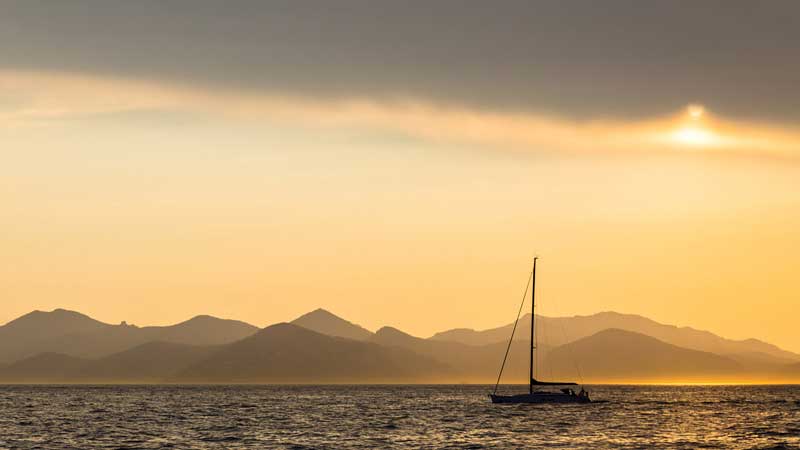 St Margarite is a little island that's directly opposite Cannes, and it's an incredibly popular day trip to see the fort and the monastery there. St Margarite is also famous for housing the Man in the Iron Mask making it a great place to learn about this fascinating French story. Also, if you hang around late enough in the afternoon after all the day trippers have gone then you're pretty much guaranteed to have the island all to yourself.
Saint Tropez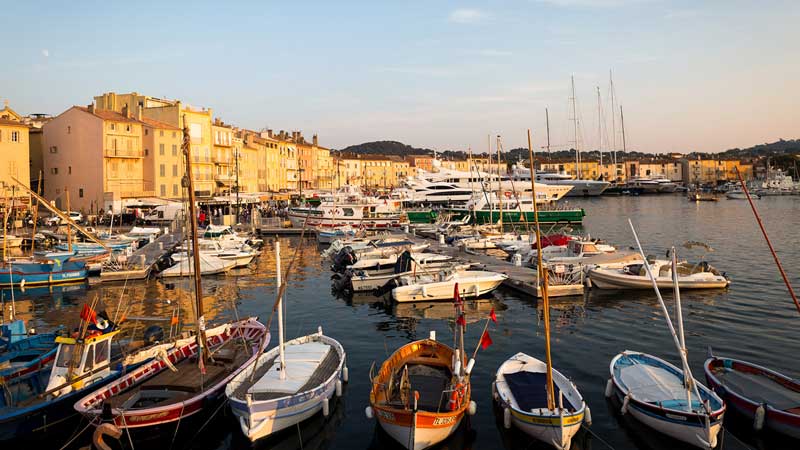 Saint Tropez is a little town that's been bewitching visitors for centuries. One of the things that takes people by surprise is how small the town is – just 6,000 locals call it home, yet the streets bustle with people all year round making it one of the places to be seen on the Cote d'Azur. Also, with Chanel, Jimmy Choo and Louis Vuitton, Saint Tropez is one of the best places to go shopping too (just make sure you remember to pack your credit card!)
St Raphael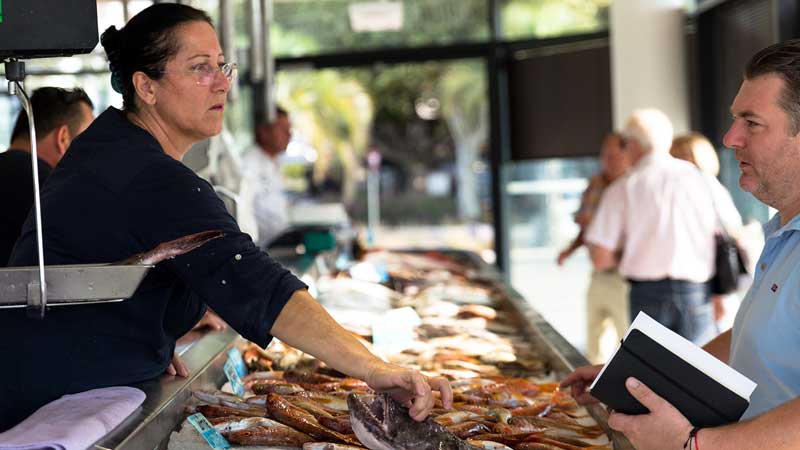 A lot of people miss St Raphael on the basis that it's not really famous for anything, but that's exactly the reason why it's an important stop along the French Rivera. Even though there's not much to do in St Raphael, this is what life is really like along the coast of France and it's a great place to soak up the French atmosphere. You could say it's got that je ne sais quoi.
Port-Cros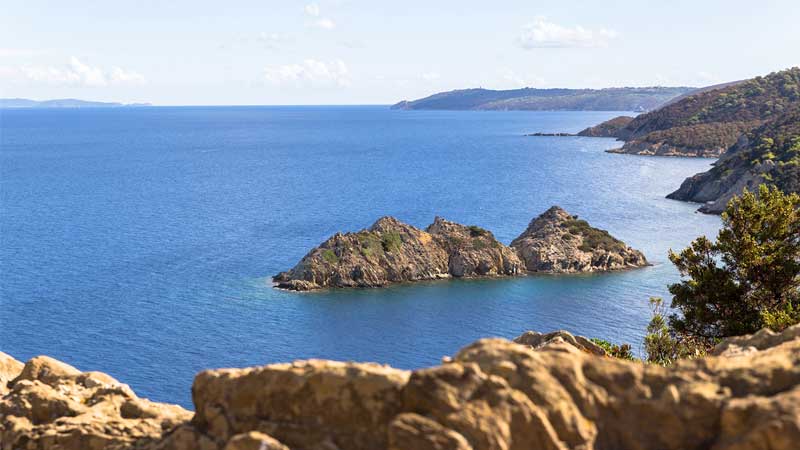 Port-Cros is up there as one of the most beautiful islands in the world (shhhhh – don't tell too many people about it!) There's an amazing hike around the island to Plage de la Palud where there's an underwater snorkelling park, and back at the port there are a couple of beach bars, the perfect place for a cold beer after that long hike.
Poquerolles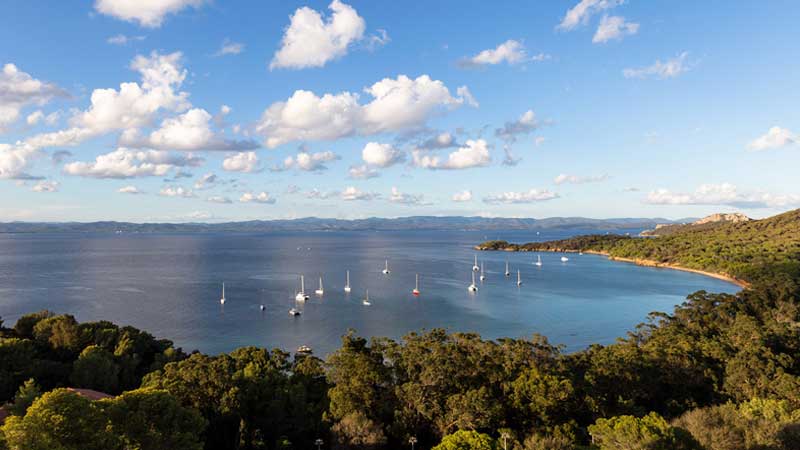 Porquerolles, slightly bigger than Port-Cros, is as equally stunning. There's loads to see and do on the island such a go wine tasting (you can't visit the Cote d'Azur and not go wine tasking!) and bike along the coast stopping at secluded bays and beautiful beaches. And we mean beautiful. The Plage de Notre-Dame was voted as one of the best beaches in the world.
Marseille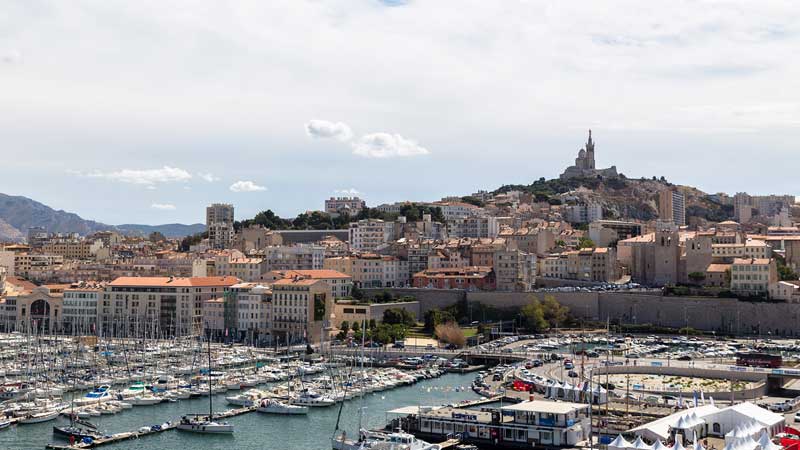 Marseille is one of the biggest cities in southern France, but do you know what, it's one of the most beautiful too. There's a huge emphasis on art and architecture in Marseille mixing the old with the new, and that's none more apparent than at the Museum of European and Mediterranean Civilisations (MuCEM), a cross between an old fort and modern art gallery. There's even a swanky restaurant there too, and the views are pretty spectacular too. Like with Nice, Marseille is an amazing place to start or end an Intrepid sailing trip – you just may wish you had more time there!
Want to check out the French Riviera? We've got Cote d'Azur sailing trips running from Marseille to Nice.
Words and images by Macca Sherifi. You can follow more of his adventures at anadventurousworld.com

Feeling inspired?