If you think mainland Bali is beautiful, you should see what's under the surface. The Intrepid Foundation's new partner, the Coral Triangle Center (CTC), is helping to ensure there's more colour than chaos in the underwater wonderland that sits off the coast of Nusa Penida, Bali – while showing visitors and locals what it takes to protect it.
First, let's talk about the colour. Bali, Indonesia, sits in the middle of the Coral Triangle, a marine utopia in the western Pacific Ocean. Covering 5.7 million square kilometres of ocean, the Coral Triangle spans the waters off Indonesia, Malaysia, the Philippines, Papua New Guinea, Timor-Leste and the Solomon Islands. It's home to 75% of the world's coral species and more than 2000 species of reef fish – a hub of marine biodiversity.
Here comes the chaos: despite this abundance of life below the surface, only roughly two per cent of the Coral Triangle has been declared a Marine Protected Area (MPA). This means that just two per cent is protected for conservation by law.
Overfishing, overtourism and global warming all impact the reef systems here and the people, plants and marine life in this region are feeling the effects. Scientists say that the world's reefs have lost 50% of their coral cover over the last 30 years – it's time we do better.
One woman's epiphany
As a marine ecologist and accomplished diver, Rili Djohani had logged long underwater hours diving in the North Sea, the Mediterranean and the Caribbean. Still, it wasn't until she hit the waters of the Coral Triangle in 1989 that she witnessed so much colour (and chaos) in one place.
During her early dives, Rili saw first-hand the destruction that follows unsustainable local fishing practices. Techniques include using dynamite or cyanide poisoning to stun or kill fish en masse – making them easy to catch but turning the once riotous reef a dull grey and destroying anything in their path.
With a small team and a big idea, Rili founded the Coral Triangle Center in 2010. Today, the foundation uses the following approaches to protect the Coral Triangle: establishing and supporting MPAs to conserve critical marine habitats and restore damaged ones; providing training for local communities to ensure that MPAs are managed effectively; and expanding public education and outreach to inspire more people to become advocates for ocean conservation.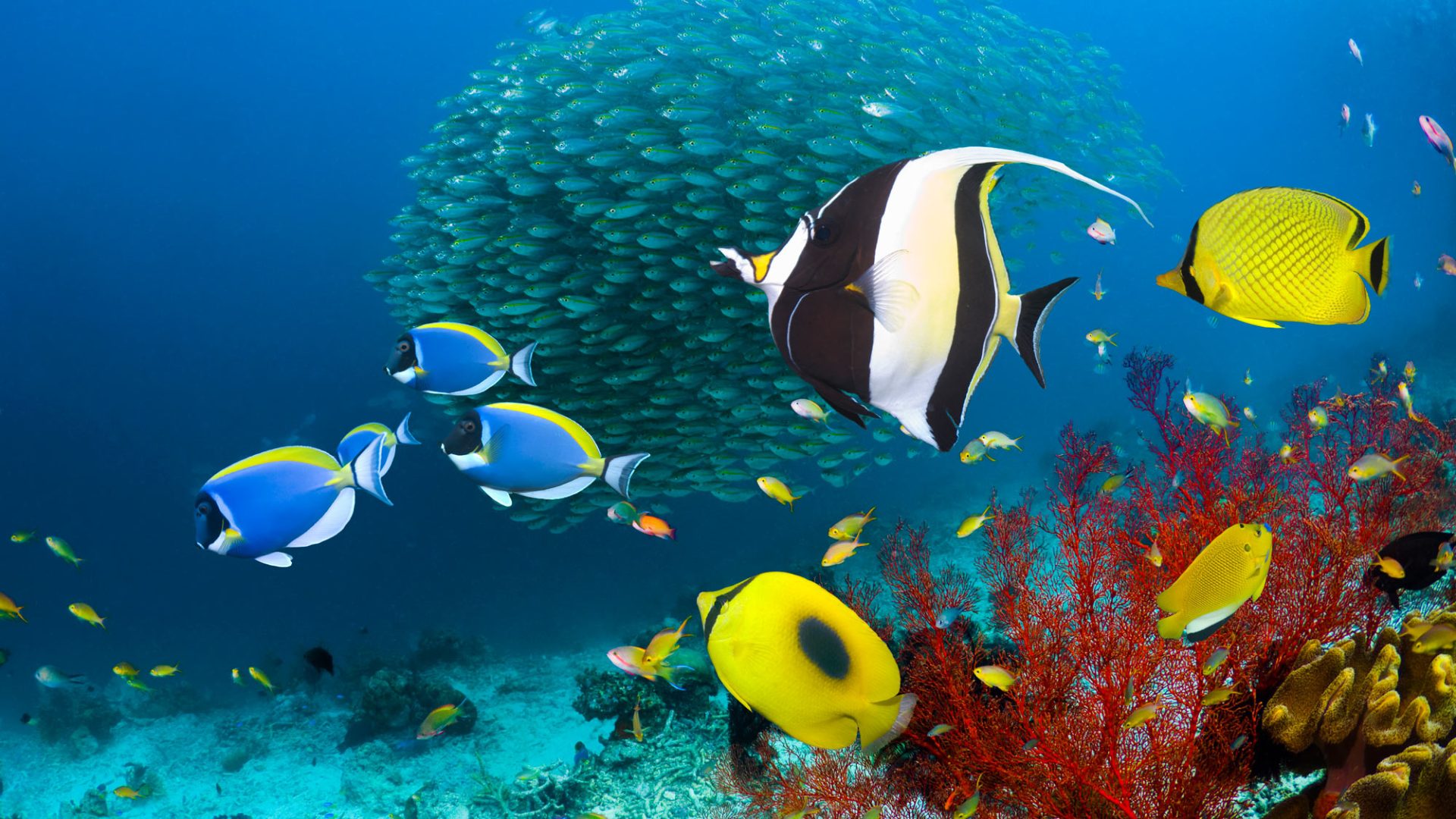 An underwater mission
The Coral Triangle Center works in eight of the marine protected areas within the Coral Triangle. They use cutting-edge conservation management techniques tailored to the environments they're protecting – the CTC team assures us that there's no one-size-fits-all when it comes to marine conservation.
However, there is one approach that they say is the 'hero' of their team's efforts when it comes to coral restoration. It's called the Mars Assisted Reef Restoration Method's 'reef star'. Local community groups build steel structures or 'stars' approximately one metre squared. The 'stars' are coated with sand to increase the chances of the structure being adopted into its new environment. Coral fragments are then attached to the 'Reef Star' and a dedicated team of experts install and interlock the 'reef stars' below the surface to create a stable bed for corals to grow. This method has been known to increase coral cover from 5 per cent to 70 per cent in the restored areas in just three years.
Since CTC adopted this method in its restoration site in the Nusa Penida MPA in late 2020, CTC has restored more than 157 square metres of damaged reefs.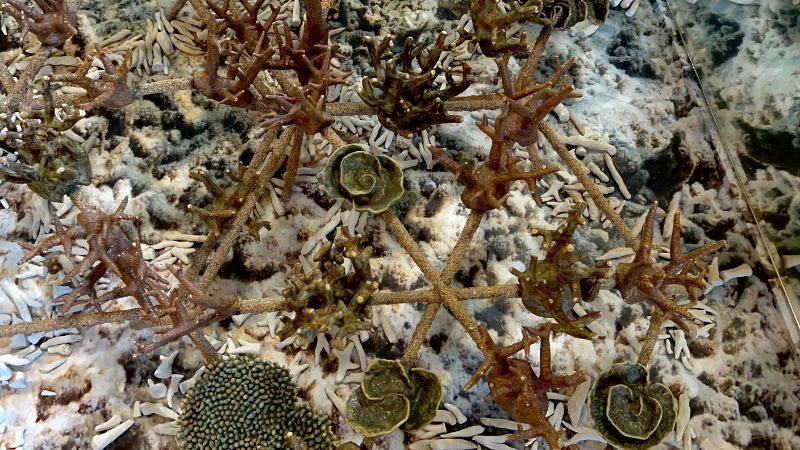 Harnessing the power of community
It's one thing to rebuild the reefs physically, but it takes a lot more than that to ensure the ecosystems survive and thrive. That's where local community training and support come in.
The CTC invests heavily in the people who live in the Nusa Penida Marine Protected Area. The restoration project creates additional benefits for locals, giving youth in the community of Ped Village access to conservation training programs and job opportunities.
Leilani Gallard, Regional Communications Coordinator at CTC says, 'We're supporting public education for school children near the restoration site so that they learn about the importance of the reefs and help take care of these coral reefs now and in the future.'
'These corals are living animals – taking years to rebuild,' she says. It's not just a matter of planting and forgetting. Alongside local villagers and various partners, the CTC nurtures the growth of the reef (and the health of our oceans as a whole) for the long term.
The CTC also provides free programs for local public school students in Bali to visit their learning centre and discover more about climate action, sustainable fishing and reef health in a fun and interactive way. You can even visit the centre for yourself during Intrepid's Bali Family Holiday with Teenagers. Have you ever listened to the underwater sounds of a healthy reef versus an unhealthy reef? Well, here you can. Surprisingly, you'll hear a big difference between the two. Kids can also take on interactive puzzles and you can check out one of their real-life 'reef stars'. Interactive installations are peppered throughout the centre to keep kids (and adults) on their toes.
You can even try to crack the code to ocean conservation by booking in to test out their reef-focused escape room, where you fill in the blanks on plastic consumption and coral restoration in order to break free.
A patch of hope
Ocean health is a global issue and something that the CTC is fighting hard to protect and restore, piece by piece. That's why Intrepid donates to the CTC on behalf of every traveller on their multi-day Intrepid trips in Indonesia. These funds go directly towards restoring damaged reefs in the Nusa Penida Marine Protected Areas and educating local communities.
Leilani says the local team they've trained 'are very passionate about coral reef protection, as they know the benefits that healthy reefs bring to their community in the form of tourism as well as food security. They have become ambassadors for coral reef protection in their community and outside as well.'
Together, we're inspiring a new generation of ocean ambassadors – both locally and on a global level. We can help to ensure the reefs off the coast of Bali sport more colour than chaos in the coming years.
Will you join the movement? Find out more about how you can help at the Intrepid Foundation or check out our small group adventures in Indonesia.
Feeling inspired?