Dreams are made of sun and sand. And so is your next holiday.
It's that time of the year again when your Instagram feed and Tiktok 'For You' page is filled with photos and reels of people sunning themselves on the pebbly beaches of the Amalfi Coast or eating tapas from trendy little restaurants in Barcelona. You caught us, we're jealous. And while we're shivering through another Melbourne winter, we're dreaming of the warm temperatures and turquoise waters of two of the best countries in Europe. But out of Italy or Spain, which country should you travel to first?
The good news is that unless you want to fork out thousands of dollars for a last-minute flight to make the most of this year's European summer, you've got plenty of time before deciding which country you want to travel to. But this decision will be a tough one. To help you out, we've put this comparative guide together in the hopes that your choice becomes easy easier. Good luck and happy deciding.
Cities
The cities in Italy are out of this world. No, really. When you stop to think about it, few countries can confidently compete with the romanticism and architecture of Italy's most famous cities.
You've got Rome with its centuries of history and ornately crafted fountains on every street corner. There's Milan with its shopping districts and cultural hubs. And we can't forget about Venice with its dreamy canals and its carnival-like annual festivals.
But apart from the main tourist-filled ones, Italy has plenty of other cities that are just as beautiful and just as deserving of the same awe and wonderment. Take Ravenna for example. Located in Northern Italy, this quaint yet impressive city boasts basilicas made famous for their mosaics, UNESCO World Heritage listed sites and some of the best seafood in all of Italy. Honestly, enough said.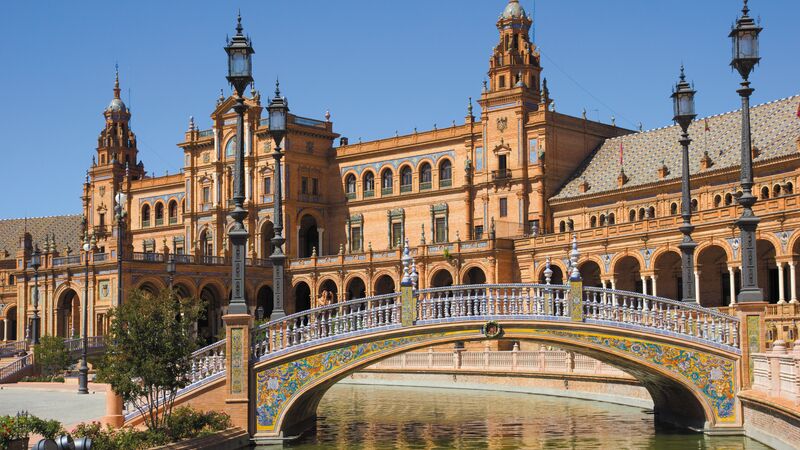 While Italy's cities might be more well-known worldwide, the cities in Spain are nothing to be sneezed at. From Barcelona's stunning architecture and bustling nightlife to Madrid's historical buildings, art museums and food markets, it's easy to get swept up in the Spanish way of life (and refuse to leave once it's time to board your flight back home).
But, like Italy, Spain also has some underdog cities that don't quite receive the same amount of tourist traffic as the bigger ones. These cities include Seville with its flamenco dancing and scenic views along the Guadalquivir River and Granada for its iconic sights (read: Alhambra, a vast fortress and palace that once housed Moorish monarchs). Whichever country you visit, you can't go wrong in this category.
Beaches
But let's replace cobblestones with grains of sand and discuss each country's best beach spots. And in Italy, there are plenty. Italy boats almost 8,000km of coastline (as if the country wasn't wanderlust-y enough) and every June, July and August, people flock to get their tan on with an Aperol Spritz or Limoncello by their side. But where exactly should you go?
Along with that coastline, Italy is also a country with islands – the largest ones in the Mediterranean. While others might jet off to Cinque Terre and Sorrento, the Italian islands of Sardinia and Sicily is where the turquoise waters really shine.
Bask in the sun at Spiaggia di Is Arutas in Sardinia and dip in waters so blue you'll never want to leave. Or perhaps Sicily is more your vibe with its laidback atmosphere, exceptional cuisine and oh, it's beaches (San Vito Lo Capo and Spiaggia di Mondella are our top picks).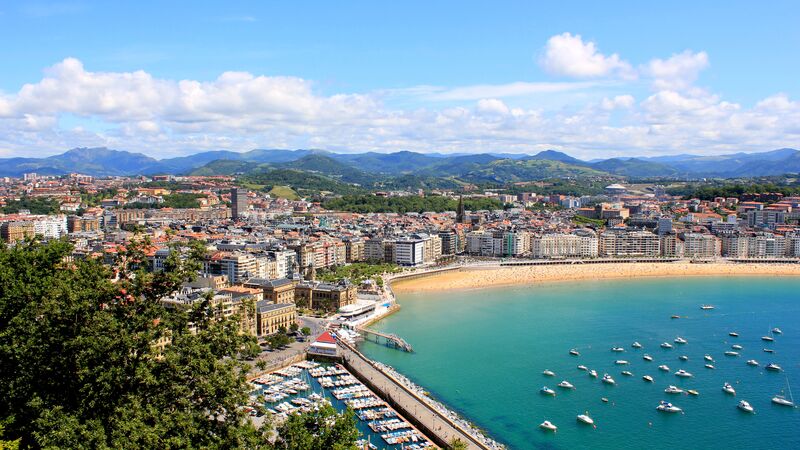 Much like Italy, Spain's proximity to large bodies of water (in this case, the Alboran Sea, the Balearic Sea and the Bay of Biscay) makes it an ideal country to visit if you're after some fun in the sun sand. With destinations like the Canary Islands (think Lanzarote and Tenerife), as well as cities with beaches close by (San Sebastian) and party hubs (Ibiza), sun-seekers are totally spoilt for choice in Spain.
But, if you're looking to escape tote-and-towel-carrying crowds, we recommend you head to lesser-known spots where the water's just as blue and the sand's just as golden. One such spot is Playa de Sa Boadella in Costa Brava. With clear water as far as the eye can see, a multitude of natural swimming holes filled with tropical fish and a soft pine fragrance thanks to the surrounding verdant vegetation, you won't ever want to leave (and neither would we).
Cuisine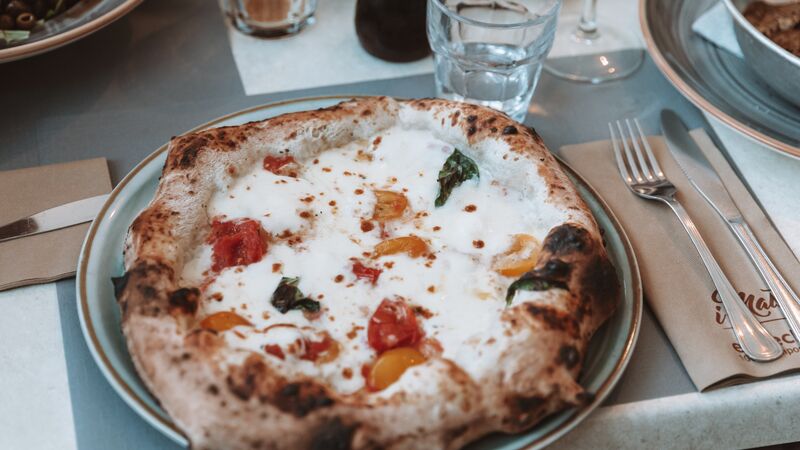 Ahhh Italy, the land of pizza and pasta. And risotto. And antipasto. And focaccia. And gelato. And tiramisu. Honestly, the list goes on. With a focus on fresh, local ingredients for traditional food made from recipes passed down through the generations, a holiday in Italy often means you end each day with a full belly and a bunch of very happy tastebuds.
But while you might think that'll buy you a one-way ticket to bloat-town, Italian food is characterized by its simplicity, so it won't leave you feeling overly heavy. In fact, a lot of the country's most popular dishes only include a few ingredients – yes, tomato is often always one of them followed closely by olive oil. And if you need to wash your food down with a beverage (who doesn't?), there's plenty of prosecco and red wine to go 'round.
Give your feet a break and let your tastebuds do the exploring on your holiday in Spain. From rich vegetable-filled paellas and salty jamon (dry-cured ham) to chorizo perfect for tapas and hundreds of cheese varieties (think cow's milk cheeses, goat's milk cheeses and every cheese in between), Spanish cuisine is one of the main reasons why the country welcomes millions of travellers each year.
Spanish food is simply prepared with fresh ingredients – there's no fancy cooking techniques here – and almost always involves (a lot of) olive oil and (a pinch of) spice. But just because most dishes don't take hours to make (or require you to follow a complicated recipe), it doesn't mean they're not packed with flavour. Designed to be hearty and comforting, Spanish cuisine is up there with some of the best in the world. So go on, give your tastebuds the fiesta they've been waiting for.
Weather
Italy enjoys a temperate climate throughout the year with no extreme hot or cold temperatures. However, the summer months of June, July and August are the hottest and can reach temperatures of up to 38°C. Because of Italy's coastline and subsequent stunning seaside towns, the most popular time to travel is during the summer but this drives accommodation prices higher and means larger crowds at beach clubs and other main attractions.
While there is no 'best time' to visit, the low season of winter sees the main tourist hot spots along the Amalfi Coast and in Lake Como quieten down with some businesses closing their doors until summer. But if you're still intent on travelling during December, January and February, bigger cities like Rome, Florence and Milan offer iconic sights without a million other people getting in the way of your photos.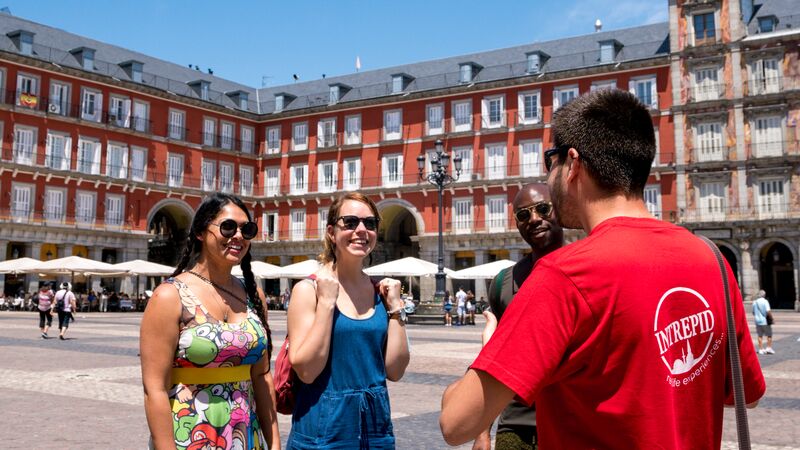 While Spain is located on the southwestern side of Europe, it has a similar climate to that of Italy with warm to hot summers and colder winters depending on the region (the Almeria province in the country's south is known to be the coldest). Also, like Italy, popular coastal towns can hibernate until the sun comes out again, so it's best to do your research to avoid disappointment.
But the bigger cities of Barcelona and Madrid stay bustling year 'round, so if you're looking for a mid-winter break, Spain's still an excellent country to visit. Yes, you might be greeted with low temperatures of around 9°C but the sangria's still flowing, the Sagrada Familia's still standing and the museums are still open. So, we're siding with Spain on this one/
The verdict
We're at the end of the blog and the decision hasn't gotten any easier (it was a long shot anyway). Italy and Spain truly have everything from interesting cities and delectable cuisine to beaches packed with striped umbrellas and favourable weather. But, booking agent at our heels, we're more inclined to say that Italy wins the battle between these two Mediterranean countries, by the length of a bolognaise-drenched spaghetti.