Peru's Inca Trail is beautiful. Winding stone paths through dense cloud forest, picturesque ruins, rolling green hills, grazing llamas and alpacas… No wonder it's one of the most famous treks on earth.
But with the classic trail to Machu Picchu closed for maintenance every year for the entire month of February, and the hassle of snapping up a hiking permit, it's time to consider a different path to Machu Picchu: the Inca Quarry Trail.
I'm lucky enough to have walked both the classic Inca Trail and the Inca Quarry Trail; both were incredible, but I can confidently say that I enjoyed the Quarry Trail a whole lot more. Here's why:
1. You don't need a permit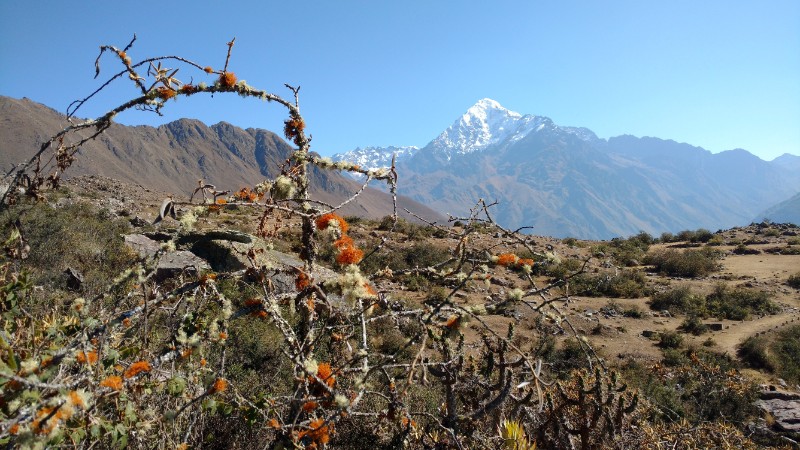 For starters, I didn't have the stress of booking months in advance to secure a permit for the trek. When you book the Inca Quarry Trail with Intrepid, the trek is confirmed instantly (outside of 30 days from departure). Inca Trail permits sell out months in advance and, once the permit has been purchased for a specific trek date, it can't be changed (and it's non-refundable).
RELATED: LESSONS LEARNED ON THE QUARRY TRAIL
2. You won't be battling with the crowds
I don't know about you, but when I'm out trekking I'd rather hear the sounds of nature (birds chirping, brooks babbling, llamas chewing) than hundreds of other trekkers stomping along the trail. While the Inca Trail allows up to 500 hikers on the trail per day, it's unlikely you'll see another group on the Quarry Trail. I trekked the Quarry Trail with Intrepid in a group of just ten hikers last May, and for the duration of the three-day trek, we didn't see any other groups. This meant we could really switch off and take it all in. To date, Intrepid is the only major tour operator running trips along the Quarry Trail, so my experience of not seeing any other groups is pretty common.
3. You'll meet locals along the way
We walked through several local communities on the Quarry Trail (which you don't experience on the Inca Trail). One of my personal highlights was when we passed through a local's garden, and stopped to speak to her and her family. Our tour leader spoke with the local lady for quite some time and translated their conversation to us. Moments like that really gave us a true understanding of local culture and traditions.
RELATED: 7 REASONS TO VISIT PERU (THAT AREN'T MACHU PICCHU)
4. You still get to visit incredible archaeological sites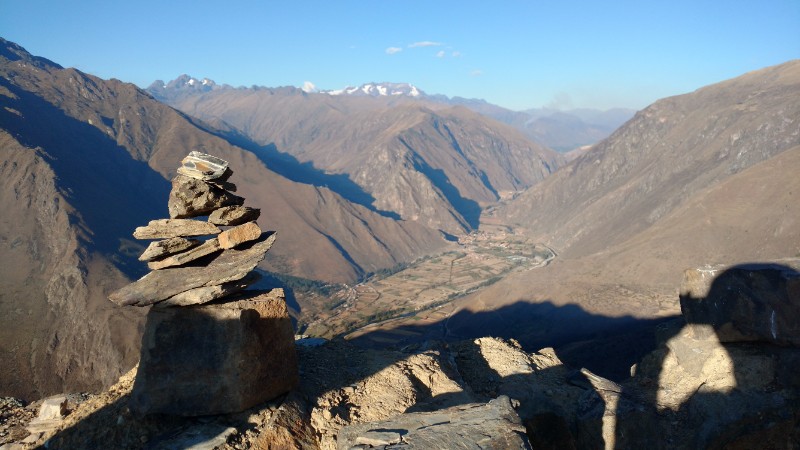 The Quarry Trail may not be THE Inca Trail, but it's still AN Inca Trail. You pass through many important archaeological sites along the way, including Choquequilla, the Community of Socma, Perolniyoc cascade lookout, Q'orimarca archaeological site, the archaeological site of Inti Punku (Sun Gate), and Kachicqata quarry.
 5. You get to spend the final night in a hotel
On the Quarry Trail, you'll camp for two nights (you camp for three on the Inca Trail), and spend the third night in a hotel in Aguas Calientes. This means you get to enjoy a hot shower and a good night's sleep before visiting Machu Picchu the next day.
RELATED: 10 FACTS YOU PROBABLY DON'T KNOW ABOUT PERU
6. You get into Machu Picchu before the Inca Trail hikers
Trekkers on the Inca Trail aren't allowed to start the last leg of the trail until 5.30am; this last stretch takes between 2-2.5 hours, so most groups arrive at Machu Picchu by 8am. Not so if you go with the Quarry Trail option. Instead, hikers wake up early (after a comfortable night's sleep), line up for the first bus out of Aguas Calientes (which departs at 5.30am), and arrive at the ancient site at 6am – win! This gives you plenty of time to hike up to the Sun Gate to get those iconic snaps of Machu Picchu as the sun rises.
On your marks, get set, HIKE! Join any of our treks to Machu Picchu – request your spot on the Inca Quarry Trail when you book. 
Feeling inspired?