Writer, activist, founder of Fat Girls Traveling and friend of Intrepid Annette Richmond recently hosted her first Tailor-Made tour in Mexico, focusing on female empowerment, relaxation and – of course – a hefty dose of adventure. She shares how it all went.
Did you know that Mexico has been producing wine for over 400 years? I recently explored Mexico's hidden gems – including two wineries – with four other plus-size travellers. The ladies are members of my fat-positive travel community Fat Girls Traveling and were the first to join me on a Tailor-Made Intrepid Tour.
Two great things about Tailor-Made Tours are that you have a locally-based Intrepid leader and the option to customise your trip, which allowed me to adjust the itinerary to make it more accessible. I was also able to add day trips to places like the natural hot springs at Grutas Tolantongo.
Relaxation and female empowerment was the focus of my Mexico's Hidden Gems Adventure. We started in Mexico City where I was able to accomplish one of my travel goals: visiting La Casa Azul (also known as the Blue House, or the Frida Kahlo museum) in Coyocoan. Frida Kahlo was a Mexican painter, a feminist, the original selfie queen, an activist and one of my greatest inspirations. She was born, lived and died in Casa Azul. Her ashes rest in a pre-Hispanic toad urn in her night bedroom. You can feel her energy throughout the entire property.
During the drive from the hotel to Coyocoan I shared some of the stories I'd learned about Frida over the years. Like, she created her first painting "Self-Portrait in a Velvet Dress" in an attempt to win her boyfriend back. How she developed a drinking problem after getting divorced from Diego. How Diego supported her financially even when they weren't together, as she had substantial medical bills.
After an emotional and educational start in Mexico City, we made our way up north to Grutas Tolantongo, where the group got to have fun and relax in the thermal hot springs that not many people know exist in Mexico.
We enjoyed tacos, fried fish, quesadillas, chicken and cold cervezas for lunch at the restaurant at Grutas Tolantongo, then we made our way through the mountains to Querétaro, Mexico. This central Mexican state is known as the birthplace of Mexico's independence which was made possible by an independent woman.
Our local guide, Jason, took us on a walking tour through Querétaro, where we stopped at the Statue of the Corregidora Josefa Ortiz de Dominguez. Josefa was a mother, activist, insurgent and supporter of the Mexican War of Independence. She was married to Miguel Domínguez, the Mayor (or Corregidor) of Querétaro, Mexico and had a desire to help.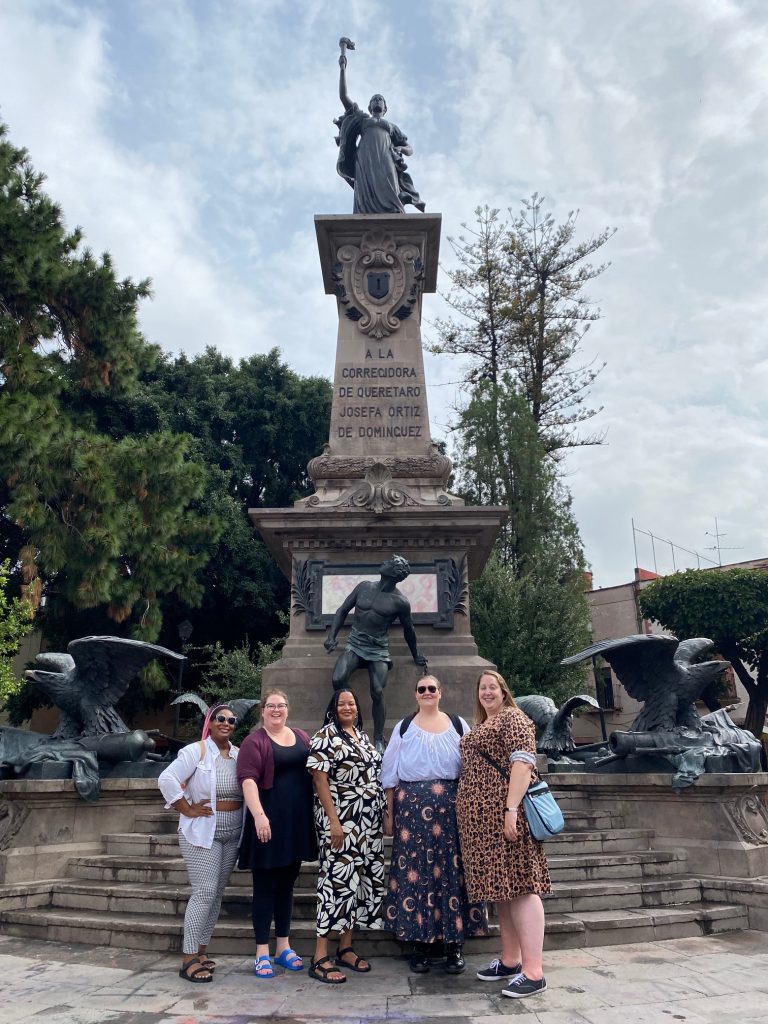 She started by helping the Indigenous people of Mexico, along with the Mestizo and the Criollo communities. She eventually convinced her husband to organise several political meetings in their house. These meetings quickly became revolutionary. The historic center of Querétaro – where their home still stands – is a World Heritage site.
Mexico's War of Independence was scheduled for December 8, 1810. However, on September 13, the Spanish authorities imprisoned Josefa in her bedroom to prevent her from exchanging information with her fellow conspirators. She still managed to get a warning out which allowed the leaders to declare war against Spain early, on September 16, 1810.
After our walking tour through Querétaro, we went to the first of two wineries on our itinerary. Mexico has been producing wine for hundreds of years and Querétaro is now the second largest producing region in Mexico after Baja California. We visited Freixenet, where we explored the vineyard by train, and San Lucas Vineyards, where we had a walking tour and wine pairing. For one of my travellers, this was their first time visiting a winery and having a wine tasting.
To mark the occasion I bought a charcuterie board for us to share and another bottle of bubbly – the Freixenet winery is known for its sparkling wines. After sharing a second bottle a few of us purchased a bottle to go, including our first-timer! Exploring a winery by train, a tasting followed by charcuterie and more wine, what more could one ask for? A bottle to go! Wine not?!
Finally, our tour took us to Guanajuato, Mexico, a former mining town with winding underground tunnels and colorful houses in the hills. The Siege of Guanajuato made the Spanish realise that there was a major uprising happening that they needed to take seriously.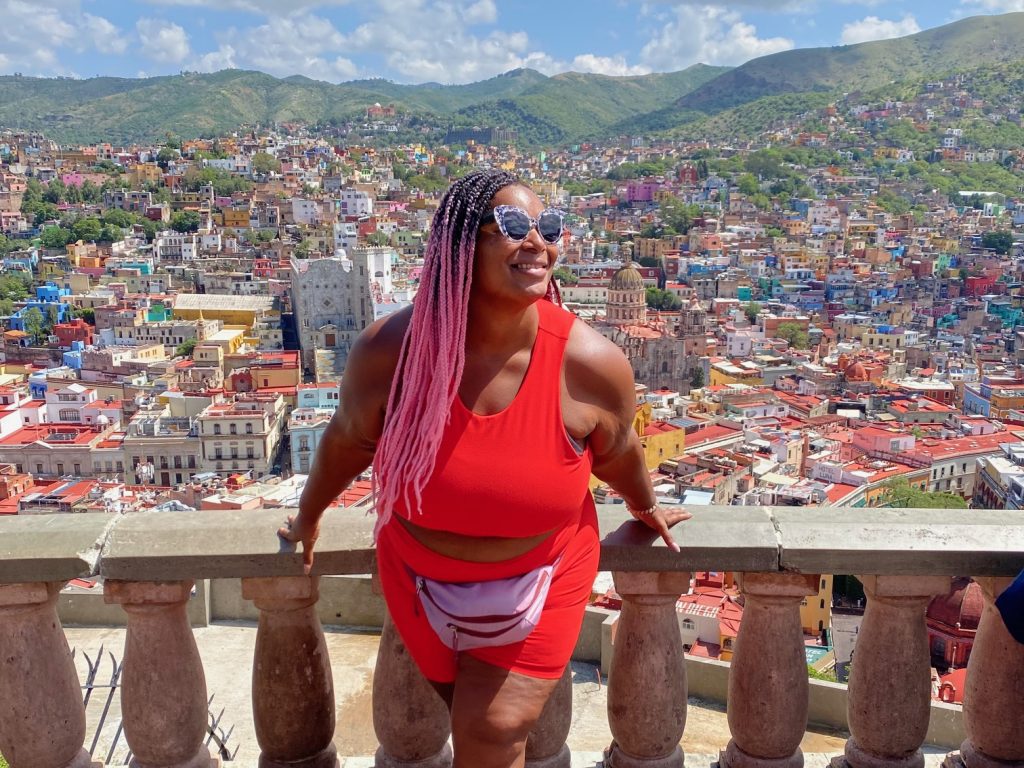 On September 28, 1810, Father Miguel Hidalgo and Ignacio Allende brought their rebel army of up to 50,000 angry Indigenous and poverty-stricken soldiers to Guanajuato. They were joined by miners and workers of Guanajuato, including miner Juan José de los Reyes Martínez Amaro famously known as "Pípila".
The Spanish forces in Guanajuato decided to fight, making a large, fortress-like public granary (Alhóndiga de Granaditas) their base. The wealthiest Spaniards moved their families and wealth inside and fortified the building as quickly as they could.
Jason explained how Pípila strapped a large, flat stone onto his back and made his way to the large wooden door of the granary with tar and a torch. The stone protected him as he put tar on the door and set it on fire. This allowed the rebel army to enter the granary and win The Siege of Guanajuato.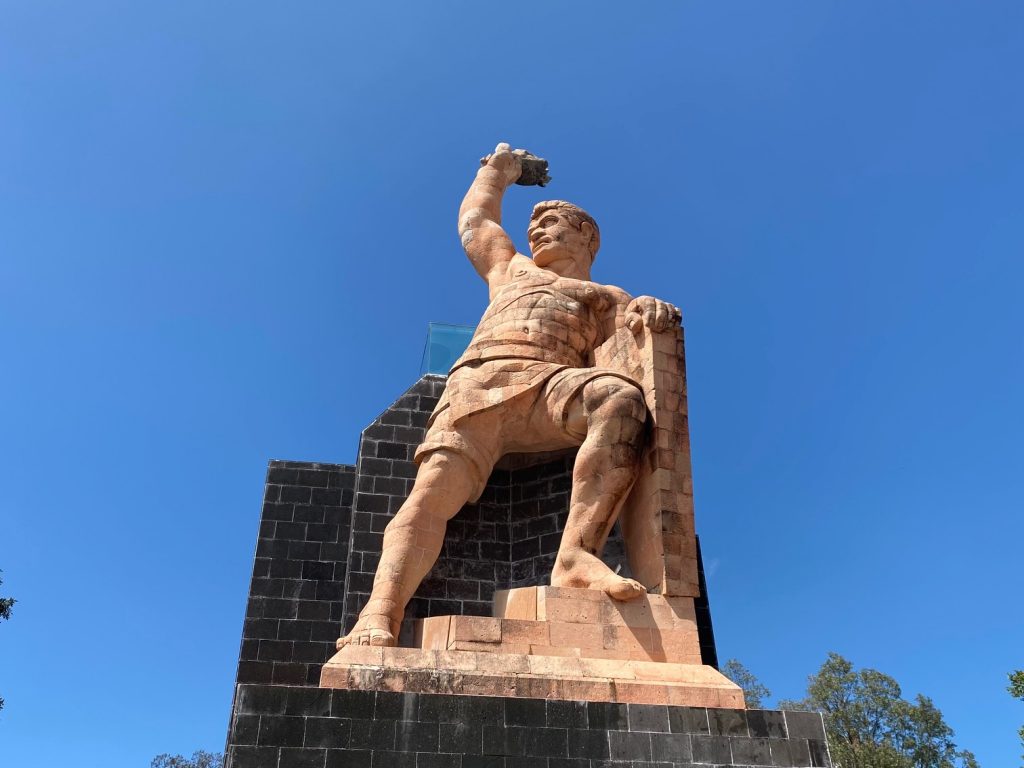 It was incredible to explore some of Mexico's Hidden Gems and learn so much about the rich history and culture of the country. I will definitely be hosting more Tailor-Made tours with Intrepid; visiting for a day or two is just not enough time! I would gladly host this trip again and all of the ladies who travelled with me said they would return to find out even more about this beautiful and intriguing country.
Feeling inspired?