Choose your own adventure on an Arizona vacation that combines First Nations history and tales of Wild West rogues with views that will knock your socks off.
If you're looking for great Arizona things to do when you're exploring the United States, you're spoiled for choice with dramatic deserts, sacred canyons, flowing rivers, national parks packed with superb hiking and cycling trails and more . Here are some of the best things to do in Arizona, whether you're hankering for a wild wilderness adventure or a spooky history tour.
1. Camp in the Grand Canyon
One of the best ways to fully immerse yourself in the wonders of the Grand Canyon is to pitch a tent and share the experience and incredible landscape with a group of fellow nature lovers. If you're aged 18-29, a Real LA to San Francisco tour includes two nights camping at Grand Canyon National Park. Travellers who are aged over 29 can enjoy the same back-to-nature experience on an LA to Vegas Adventure.
2. Drive Route 66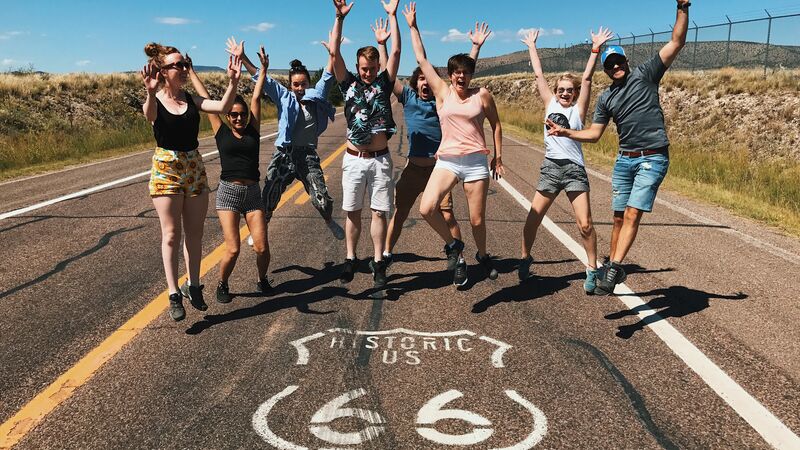 Arizona is home to the most famous section of one of the world's most famous driving routes: Route 66. You'll get to see all the best bits on the 140km section of the route that travels from Kingman to Seligman, both of which are in Arizona. Kick off your trip at the Arizona Route 66 Museum which is packed with fascinating vehicles and photographs and has a movie theatre dedicated to Route 66. After passing through several atmospheric small towns, you'll finish your trip in Seligman, the place that's known as the birthplace of Route 66.
SEE THE BEST NATIONAL PARKS IN THE USA ON ONE TRIP
3. Go hiking in Sedona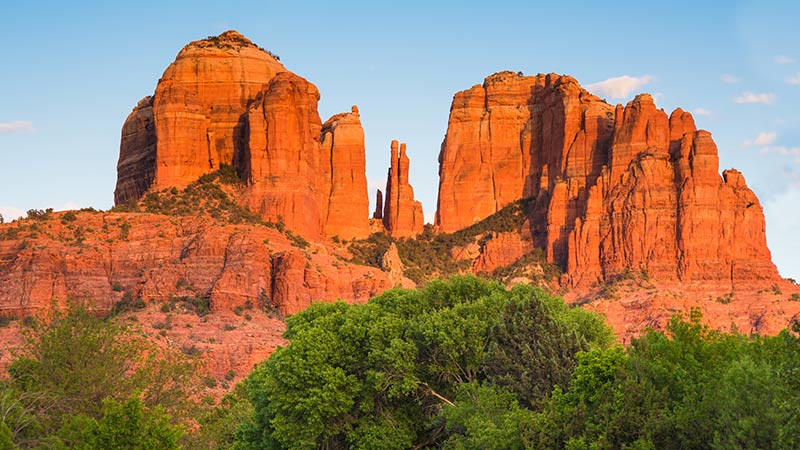 See two of Sedona's most celebrated landmarks, Courthouse Butte and Bell Rock, on a hiking trip with your leader. After you've climbed towards layered red sandstone, admire the desert plants that thrive in this region before you continue walking to Cathedral Rock, an impressive sandstone monolith that's famous for its grand spires and arches. Follow original wagon trails up to a red rock saddle and take a moment to appreciate the views of the otherworldly landscape surrounding you as you listen to stories about T.C. Schnebly and his wife Sedona, whom the town is named after.
HOW TO HIKE SEDONA AND THE GRAND CANYON IN THE ONE TRIP
4. Hike or kayak in the Grand Canyon
Arizona is home to the Grand Canyon, one of the largest canyon systems in the world. Spend a few days exploring the Grand Canyon's South Rim on a Hiking in the Grand Canyon tour, including the 4-hour trail to Skeleton Point, which offers great views of the river. Or you could head east to the Navajo Nation town of Cameron where you can buy traditional Navajo arts and crafts at the historic Cameron Trading Post. If you enjoy walking without crowds, lace up your hiking boots and hit the trails at the Grand Canyon's lesser visited North Rim where the Coconino Overlook offers spectacular canyon views.
5. Stroll along Whiskey Row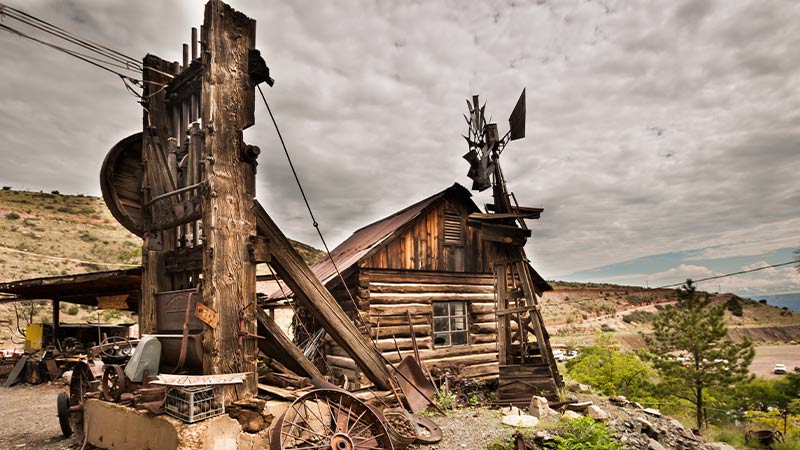 Walk in the footsteps of prospectors and cowboys and raise a glass at one of the saloons along Whiskey Row in Prescott then gather your courage for a visit to the historic ghost town of Jerome which many people believe is haunted. Once a booming settlement, the town was home to more than 10,000 people in the 1920s, but mine closures have left Jerome with a population little over 400. The people may have left, but their stories live on – take a tour with your leader through the town's zig-zagging streets and uncover its fascinating multilayered history.
6. Visit Montezuma Castle
Marvel at the well-preserved Montezuma Castle, a five-story building with 20 rooms built into the side of a cliff by the Sinagua People. Many local tribes believed the site was sacred and appreciated its natural beauty and tranquillity. This significant structure was declared one of America's first National Monuments by President Roosevelt in the early 1900s. Nearby you'll discover an original irrigation canal, picnic areas, a historic homestead, and Montezuma Well which is still filled with water. If the day is warm, it's easy to cool down with a stroll through the shaded forest near the well.
7. Ride the Bell Rock Trail
Stretch your legs on two wheels on a guided mountain bike ride on a Sedona: Hike, Bike & Kayak trip. Bell Rock Trail is widely regarded as one of the most extensive, best-connected trail systems in the United States. Join an expert mountain biking guide who will lead the way along this mellow trail with plenty of ups and downs to keep things interesting. If you're more experienced, you may like to pick up speed and get some air along the way. You don't need to be an expert off-road cyclist to enjoy the stunning scenery along this trail which is suitable for all riding abilities.
Feeling inspired?