No matter your size, exploring Dubrovnik and Greece just got a whole lot easier.
With just an hour-and-a-half flight separating Greece and Croatia, it's easy to see why travellers combine these Mediterranean gems during their holidays. For lovers of incredible cuisines, rich cultures, castle walls, pristine beaches, Roman ruins and folklore legends, these destinations are a must. But exploring the lands of former gods and goddesses doesn't always come easy for plus-size travellers. Rough terrains, warm climates and different mobility levels can pose challenges for my fellow plus-size travellers.
But rest assured, my name is Chantel Loura, your new travel bestie and the loudly laughing, snack-loving creator behind the plus-size travel blog, Voyaging Vagabond. I'm going to share some of my tried and true tips that will help you stay cool and comfortable so you can get the most out of your trip to Dubrovnik and Greece.
What to see in Dubrovnik
When visiting Dubrovnik, most people head towards the Old Town. Surrounded by 12th-century fortification walls, this UNESCO-protected area gives a glimpse into Dubrovnik before modernization, where streets turn into alleys that twist and turn, creating a scenic labyrinth asking to get lost within. You'll stumble upon shops selling souvenirs and artisan goods, restaurants showcasing local fare, especially seafood, and lots of Game of Thrones paraphernalia (parts of the series were filmed here).
Take a tour along the city walls for breathtaking views of the coastline and Old Town. Even spring and fall days can be rather warm in Dubrovnik, so beat the heat and opt for a tour first thing in the morning or closer to sunset, when the temperatures are cooler. Another cool (pun intended) option is riding the cable car. The ride offers a birds-eye view worth seeing (especially during sunset) as well as a cafe and restaurant at the top. The cable car runs from April to October, and all Dubrovnik Cable Car facilities are fully equipped with access for the disabled. This includes access to both stations, the cabin, restrooms and an elevator.
Outside of the city walls, take a break from the Middle Ages and unwind at some of Croatia's exquisite beaches. Less than five minutes from the city gates is Plaža Banje, a small, white pebble beach that is as jaw-dropping as it is peaceful. The main access point is a series of stairs leading down to the beach.
If you've had your fill of the tourists populating Old Town, mingle with the locals and head to Lapad, a quieter part of Dubrovnik. You can stroll along the port towards an expansive, flat promenade lined with green spaces and benches. Here you have your pick of restaurants serving meals at a fraction of what you'd pay inside the city walls. The main promenade is along Šetalište kralja Zvonimira and leads all the way to Uvala Lapad Beach, otherwise known as Sunset Beach.
It doesn't take long to fall in love with Croatia's crystal clear turquoise ocean or Dalmatian cuisine. If Dubrovnik isn't enough, you'll be thrilled to know that Intrepid has curated extraordinary tours through Croatia so you can easily expand your travels to the rest of the country.
What to see in Greece
With over 200 islands and an extensive mainland, there are so many different experiences to choose from in Greece. Here are a few places to add to your list of must-sees.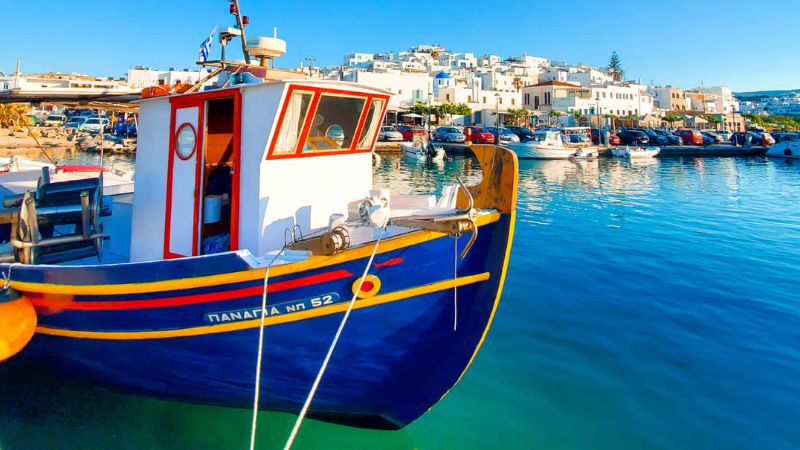 Athens
Most flights are into Athens International Airport (AIA) and many ferries to smaller islands leave from here. First impressions of this fast-paced city can be off-putting or overwhelming to some. But spending just a few days here before taking off to more serene parts of the country can be filled with unforgettable moments.
The most visited attraction, The Acropolis, stands tall over the city and offers stunning views both day and night. This attraction has a wheelchair-accessible entrance as well as an elevator. You can also avoid the trek up the hill with a taxi to the entrance.
The city itself comes alive at night. Once the sun goes down, colourfully lit cafes and bars along Monastiraki fill the streets with music and hedonists. The perfect place to dance, sing, eat and drink the night away.
Take the work out of sorting a night out with Intrepid's Urban Adventures Twilight Tour. My wife and I joined tour leader Angel who gave us one of our favorite nights out on our trip. We spent four lovely hours strolling the streets of Athens, stopping at quaint or offbeat locations, dining on traditional meze plates and sampling local spirits. The tour itself isn't physically demanding and combines a casual setting to learn more about Greece's rich history, traditions and culture.
Kastoria
In northern Greece, nestled along Lake Orestiada and surrounded by snow-capped mountains, Kastoria is known for its many Byzantine churches as well as Byzantine and Ottoman-era architecture. The dramatic views from the valley present travellers a lesser-seen side of Greece outside the coastal white and blue architecture most think of. Life moves slower here and if you're lucky you may see a group of older Greek gentlemen singing songs along the lake.
Litochoro
Litochoro is the base town for Mount Olympus, known in mythology as the home to Greek gods and the highest mountain in Greece. Now, hikers come from all over the world to hike to Zeus's humble abode. There are an array of hiking trails that can meet the needs of most skill levels. If you'd rather not spend your holiday sweating up mountains, let me first say I understand completely! There is a cafe named Priònia serving traditional Greek home-cooked meals that's burrowed in a small valley with a tranquil mountain setting. The cafe can be reached via taxi, and it's a five-minute walk (150m) from Enipeas Waterfall.
Paros
If you've heard that Santorini is too crowded and Mykonos too expensive, consider the less frequented island of Paros. Its size lends it to be easily explored and each section of the island is filled with beaches, where the crowds get smaller the farther from the port you go. Smiling locals provide helpful advice on how to best experience the true beauty of the island (most have excellent recommendations for fresh seafood dishes too). The scenic island of Naxos is a short 45-minute ferry ride away and makes for a pleasant day trip.
Practical information
Now that you've got your itinerary sorted, keep these details in mind to avoid any travel mishaps.
Ride ATVs
Once you make it out to the Greek islands it's not uncommon to see ATVs being used as a main source of transportation. This fun option of getting around takes you through Greece's steep hills with ease and will be a lifesaver on your calves. It allows you the freedom of seeing less explored parts of the islands that cars can't access. ATV models vary in all kinds of different sizes. Find one best suited for you through a quick internet search or by popping into the shops that line the ferry ports on most islands. Weight limits typically range from 400 lb to 550 lb, with an average of about 490 lb.
Use Rideshares/Taxis
If mobility is on your mind, skip the walking and consider a rideshare instead. Cities like Athens and Dubrovnik provide widely used and affordable rideshare options like Uber and Bolt. Taxis are found in nearly every city, too, although they can be a more expensive option.
Pack comfortable walking shoes
Comfortable shoes are a must! Streets here are lined with a lot more than just history. You'll find uneven cobblestones, unpaved hills, dirt trails, wooden docks and old staircases (just to name a few). You'll want to be prepared for any terrain your feet may find themselves on. You can find my list of plus-size travel hacks, including finding proper footwear here.
Stay cool with a fan
If you're someone who enjoys a cool breeze as much as I do, you're going to want to pack a fan. Whether a small hand fan or a portable rechargeable fan, having this in your purse or backpack is just what you need for some sweet relief on those warm, sunny days.
Seatbelt extender
Many budget-friendly airlines run affordable connections between Croatia and Greece. Fly safely and comfortably by bringing your own seatbelt extender. Extenders are universally sized, can easily fit into your hand luggage, and typically cost less than $15. Most airlines offer seatbelt extenders but if you would rather bring your own than ask, this is a fantastic option.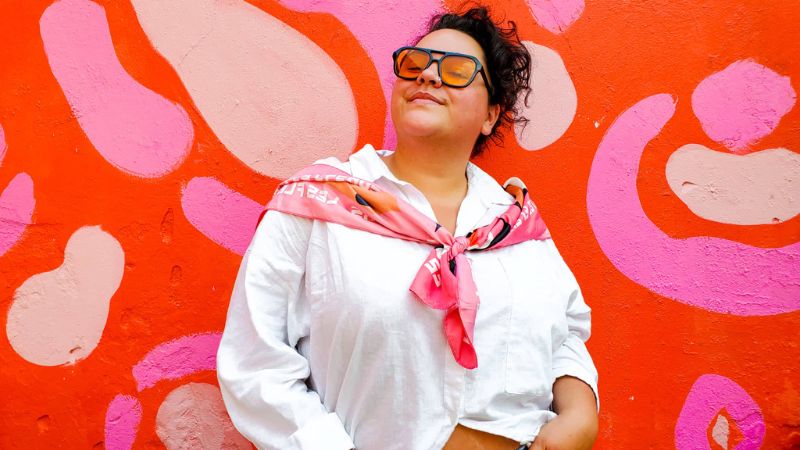 If you want to follow Chantel's adventures, you can check out her website or follow her on Instagram.
Feeling inspired?