You know those places that are almost too beautiful to be real? Well, the Faroe Islands is one of them.
Sandwiched between the Shetland Islands and Iceland, the Faroe Islands feel like an entire world of their own. Walking up to the top of the islands' clifftops and looking out to the wild North Atlantic swirling below you is the closest thing you'll get to feeling like you're standing on the edge of the earth.
Although the Faroes are under the sovereignty of the Kingdom of Denmark, the archipelago is self-governing and has a unique history and culture of its own. From soul-stirring waterfalls and rich Viking history to some of the quaintest villages you'll ever see, here are some of the reasons why the Faroe Islands deserve a spot on your bucket list.
1. It's unbelievably beautiful
The Faroe Islands might be small, but they pack a punch. Exploring these remote islands will have you hiking up smooth, undulating mountains or plunging sea cliffs, marvelling at 'floating' lakes and dramatic waterfalls, or kayaking through deep, inky fjords. There's natural beauty everywhere and you're only ever a short drive, walk or head turn away from breathtaking views.
2. Marvel at waterfalls
From watching the water tumble down the black basalt wall at Fossá waterfall to seeing the majestic Múlafossur fall plummet down a giant sea cliff, majestic waterfalls are part of the furniture in the Faroes. One of the good things about the reliably wet weather is that you'll discover heaps of temporary waterfalls that appear during a downpour.
3. You can see puffins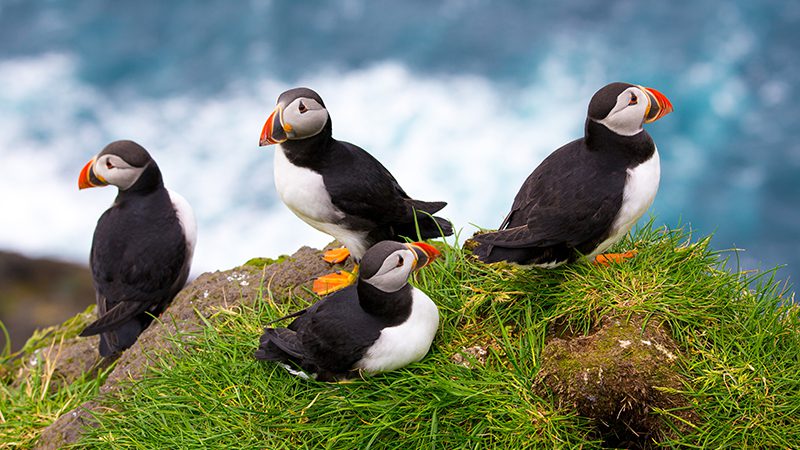 Puffins have to be one of the cutest birds. Hundreds of thousands of Atlantic puffins flock to the tiny island of Mykines every year to breed and nest in cosy burrows along the clifftops. And you can get up close to the local puffin residents on a boat tour between April and September. You might also see gannets, razorbills, cormorants, storm petrels, kittiwakes and fulmars when exploring other islands.
4. The air is super fresh
There's nothing quite like hiking up to the top of a mountain and filling your lungs with fresh sea air. It hits differently. If you're looking to escape the hustle and bustle of city life, a trip to the Faroes could be a breath of fresh air, literally. 
5. See traditional Faroese homes
There's cute, and then there's I think this is the cutest thing I've ever seen kinda cute. Well, traditional dwellings in the Faroe Islands are like that. These colourful wooden dwellings have turf roofs to protect homes from all the rain, and they straight up look like they belong in a fairy tale.
6. Embrace the elements
When you're in a remote archipelago in the middle of the North Atlantic, it comes as no surprise that the weather is wild, windy and wet. It rains a lot in the Faroes – for an average of 300 days per year – so you should always be prepared with waterproof gear. But here's the thing: you actually want the skies to be dark and moody as it makes the landscapes even more mysterious.
7. Meet native sheep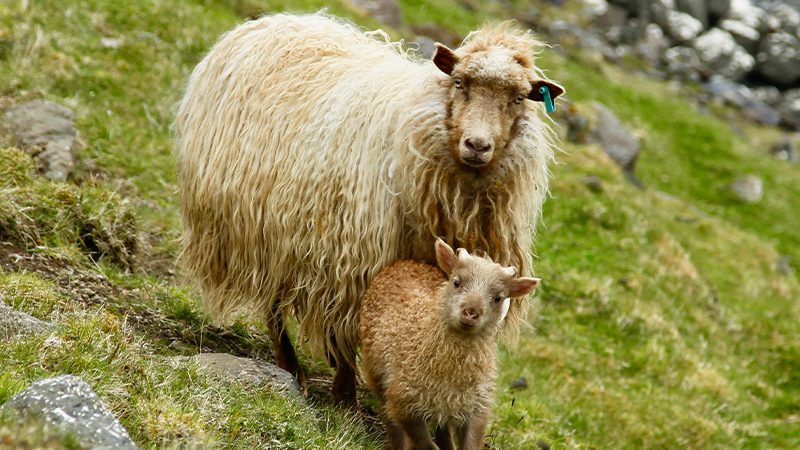 You're unlikely to experience a car traffic jam on the Faroe Islands, but sheep are a different story. The word Føroyar comes from the old Norse word, 'Færeyjar' which literally means Sheep Islands – a name that was given to the Faroe Islands by settlers during the Viking Age. You'll encounter plenty of these shaggy, four-legged creatures when driving or hiking.
8. It's a paradise for photographers
Need we say more when the landscapes are this gorgeous? There's so much beauty, you won't be able to put your camera down. The Faroes are still a bit of a hidden travel gem, but it won't stay like that for too much longer, so now's the time to capture the unspoilt beauty of this far-flung place.
9. Try the local food
There are no native trees in the Faroes. Add this to the harsh weather conditions and the odds might seem to be against the Faroes when it comes to food. But this isn't the case. Faroese cuisine includes lots of fermented and smoked meat, seafood, and seasonal root vegetables – mostly potatoes, turnips, kohlrabi and rhubarb. The traditional Faroese preservation technique of salting food with the sea breeze dates back to the Viking era.
Traditional dishes to try include s​​kerpikjøt (semi-fermented mutton meat) on toasted sourdough, ræst (dried cod and herring), and Seyðahøvd (boiled sheep brain served with mashed potatoes and root veggies). 
If you want to treat yourself, book a table at Koks, the islands' first Michelin Star restaurant, for a lavish 17-course tasting menu. Think sea urchin with pickled parsley stems, langoustine roll, and fermented lamb intestines topped with cheese. You'll also find plenty of Danish food and international cuisines in the capital city of Tórshavn. 
10. It has a thriving music scene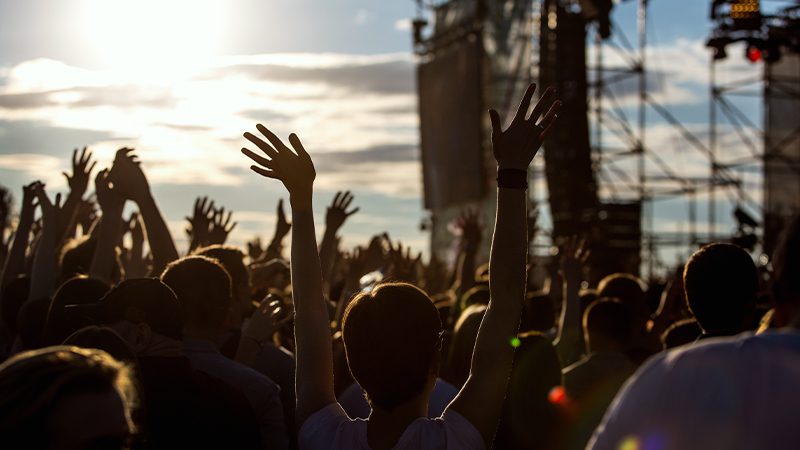 Good things come in small packages in the Faroes, and you might be surprised at how a remote place can have such a thriving music and arts scene. Every summer, thousands of festival-goers flock from all over Europe to enjoy music festivals like G!, Summartónar and the Summer Festival to watch local and international artists. All the more reason to plan a summer adventure.
Curious to discover this Scandanavian gem for yourself? Check out our Faroe Islands tours.
Feeling inspired?