It's one of the great tragedies that the spice-filled splendour of Indian and Sri Lankan cuisine, which draws inspiration from dozens of ethnic subcultures and centuries of history, has been sold to the western world as simply 'One butter chicken, one lamb Rogan Josh and three garlic naan.' But not on this trip. Taste fresh paratha bread fried in ghee, tamarind chutney and vegetable pickle, onion bhaji from a Delhi street stall, home-cooked Rajasthan curry and real Sri Lankan tea, picked straight from the plantation. Butter chicken will never be the same again. 
Our food trips in India and Sri Lanka
Reviews
Peter Wilkins
A great option for travellers who are interested in food (where it comes from, how it is prepared and eating it) and seeing how a range of Sri Lankans live and work, to learn about their cultures and to see and experience wonderful sites along the way.
Review submitted 16 Sep 2018
Jane Baker
This was a fabulous tour, particularly if you enjoy eating local food and going into local homes. Apart from this we enjoyed many other different cultural, historical and nature based experiences with the help of our very knowledgeable, warm, funny, engaging and highl6 competent guide.
Review submitted 16 Sep 2018
Kirsty Barger
Diverse and fun trio. Wonder experiences in people's homes... and food!! Wonderful Sri Lankan food. Thanks to Irosha for being a kind and generous leader.
Review submitted 14 Sep 2018
Stories from the kitchen
India and Sri Lanka recipes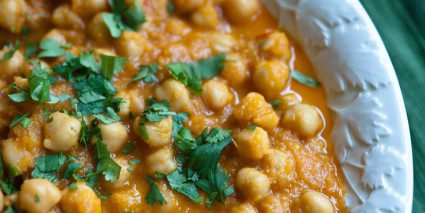 Mar 04, 2015
---
Chana Bhatura is one of northern India's favourite comfort foods. It's basically a...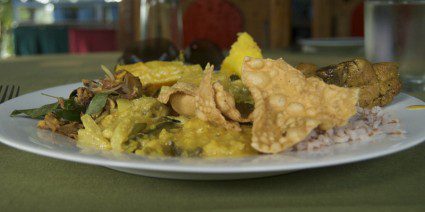 Nov 19, 2014
---
Rice and curry is the king of Sri Lankan cuisine. There's a slew of variations...