It's one of the great tragedies that the spice-filled splendour of Indian and Sri Lankan cuisine, which draws inspiration from dozens of ethnic subcultures and centuries of history, has been sold to the western world as simply 'One butter chicken, one lamb Rogan Josh and three garlic naan.' But not on this trip. Taste fresh paratha bread fried in ghee, tamarind chutney and vegetable pickle, onion bhaji from a Delhi street stall, home-cooked Rajasthan curry and real Sri Lankan tea, picked straight from the plantation. Butter chicken will never be the same again. 
Our food trips in India and Sri Lanka
Reviews
Michelle Backstrom
Sri Lanka is a really interesting country to visit. The tour had a good balance of activities - cultural and physical. It gave us the opportunity to meet a lot of local people who were very welcoming. Food was amazing. Rihas our guide and the other staff looking after us were wonderful. We really enjoyed this tour and would definitely recommend it.
Review submitted 14 Jun 2018
Richard Hicks
I am not one who takes organised tours. With some trepidation I embarked on Intrepid's Sri Lanka Real Food Adventure. And an incredible adventure it was! The tour was full of colour and flavours, cultural experiences, incredible food prepared by our host families and visits to wildlife parks. Yet there was still time for shopping, relaxation and chill-out time; the hotels were surprisingly good; our tour guide extraordinary!
Review submitted 09 Jun 2018
John Palmer
Awesome trip, great experiences, fantastic food, beautiful country, wonderful people!!
Review submitted 08 Jun 2018
Stories from the kitchen
India and Sri Lanka recipes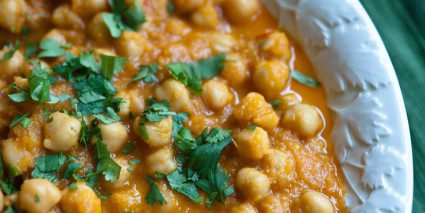 Mar 04, 2015
---
Chana Bhatura is one of northern India's favourite comfort foods. It's basically a...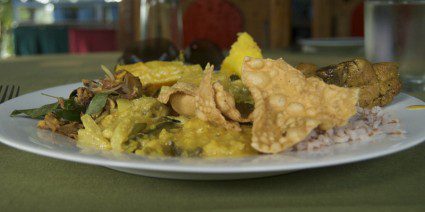 Nov 19, 2014
---
Rice and curry is the king of Sri Lankan cuisine. There's a slew of variations...