Not many travellers need too much convincing that it's a good idea to enjoy a holiday in Italy at least once in their life. This is the place that plies you with pasta, pizza and myriad other delights, washes it down with wine as smooth as velvet, all in front of a Tuscan backdrop that will have you gasping for breath from its unadulterated beauty. Ladies and gentlemen, Italy, quite simply, knows how to get the job done.
Top reviews on Italy tours
But don't take our word for it. Instead, discover what past Intrepid travellers have got to say about their holidays in Italy with Intrepid Travel. Many of them explain exactly what their trip was like, if the locals were friendly (of course they were – it's Italy!) and what the food was like… Read through our top reviews and get a better idea of which trip will suit you.
Blogs on Italy
Dec 14, 2021
---
For anyone seeking a truly rewarding holiday, the Great Walks of Europe offer a...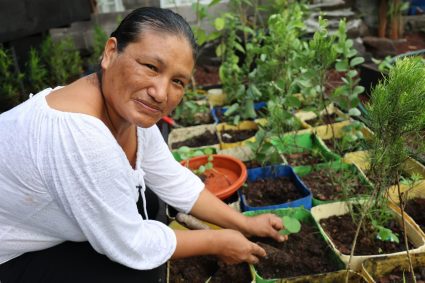 Sep 04, 2023
---
Our not-for-profit, The Intrepid Foundation, is welcoming 22 new partners in 2023....