Nestled in the heart of New Zealand's west coast lies a place beloved for its dramatic history and natural beauty.
Built on the back of a mining rush in the mid-1800s, Greymouth has transformed from a place you can easily skip over to a destination you have to stop at thanks to its fascinating past and booming cultural scene - think recreated pioneer towns and local breweries. Whether you feel like learning about the region's pounamu history (jade hunting) on our Greymouth tours and holidays or wandering the various nature trails beside the aptly named Grey River, a day or two spent in this charming small town is enough to have you thinking you've struck gold. 
Our Greymouth tours & holidays
Things to do in Greymouth 
Hop aboard the TranzAlpine train
It's easy to step back in time when Greymouth has preserved pieces of its history for you to learn about, walk through, and enjoy all in one place – the Shantytown Heritage Park. Built on a once prosperous gold mining site, this replica town promises plenty of educational fun with a heritage train, gold panning activities, and a historical museum. You can even take one of those old-timey family photos. 
Visit the Shantytown Heritage Park
You can't stay in Greymouth and not wonder about the shiny, richly green stone known as Pounamu or New Zealand Jade that this once bustling mining town has hunted for centuries. So, with your fellow travellers, visit a local boutique studio to learn more about the stone's unique properties, the cultural significance it holds for the Maori People, and its special connection to the natural world. 
Learn all about Pounamu (Greenstone or NZ Jade)
When heading to Greymouth, there are a few things on the 'absolutely must-do' list and one of them is stopping to taste some of New Zealand's most popular brews - at the best place in town. Considered to be the original home of this country's craft brewing, Monteith's Brewery offers tours so you can go behind the scenes (and learn all the secrets) before enjoying a private tasting with your group. 
Sample local beer at Monteith's Brewery
While Greymouth doesn't have that 'big city' feel, it's still worth leaving the concrete buildings and somewhat busy streets behind in favour of the great outdoors – especially if you're on two wheels. Leaving from the centre of town, embark on a cycling adventure on the 2–4-day West Coast Wilderness Trail where you'll pass by glacial rivers, endless rainforests, and pristine lakes. Enough said. 
Cycle the West Coast Wilderness Trail
Gear up for one of New Zealand's most beautiful bike rides, AKA the West Coast Wilderness Trail. Starting from Greymouth's historic port and ending at the old gold town of Ross, you'll peddle through a pristine environment, discover ancient Māori history and uncover fascinating stories from the region's famous gold rush era.
Stretch your legs on a walk
Greymouth isn't short on naturally beautiful spots – the Grey River, Cobden Cave, and Paparoa National Park just to name a few – so it only seems right to take a walk in the wilderness. Whether Coal Creek Falls is calling your name, or your feet are itching to take on the Point Elizabeth Track, there are plenty of gentle walks or more challenging hiking trails to keep the active adventurer in you happy. 
Greymouth tour reviews 
Greymouth FAQs
Read more about New Zealand
Jan 01, 2023
---
Sometimes the best way to really get to know a place is by getting out into nature...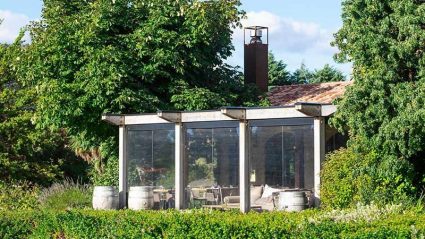 Dec 06, 2021
---
Refuel and recharge at these top restaurants in Wanaka.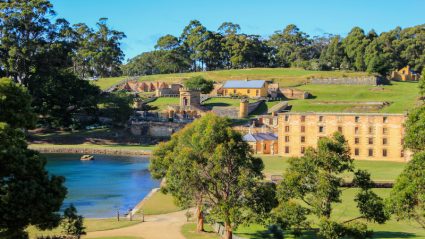 Jun 25, 2021
---
Get your culture on with these cool cultural activities in Australia and New...