Are you looking for a quintessential South East Asian adventure which takes you away from the crowds? Travel from Bangkok to Vientiane and you'll start off with a good taste of Thailand in bustling Bangkok, make your way to activity packed Chiang Mai and then drift down the Mekong to laidback Laos. The Laotian lifestyle, stunning natural wonders, and friendly locals will help you reach peak holiday mode.
Our Bangkok to Vientiane Tours
Travel from Bangkok to Vientiane on a tour through Thailand and Laos. Visit Thailand's...
Take a trip to Laos, checking out Thailand's Bangkok and Chiang Mai, then heading over...
Bangkok to Vientiane Tours Reviews
Read more about travel in South East Asia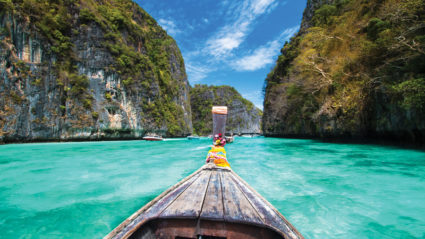 Sep 08, 2019
---
From the jungles of Central America to the beaches of Southeast Asia, here's where...
Oct 24, 2019
---
The thing that really gets me – the thing that really grinds my travel gears – is...