This year, we're encouraging travellers to choose wildlife experiences that give back. Check out our Travel Goals for 2023 for more inspiration. 
On the northern banks of the Zambezi lies a landlocked country that's all too familiar with the threat of poaching. Zambia's wildlife has suffered greatly in past years, especially from the use of snare traps, but thanks to the concerted effort of local organisations like Mulberry Mongoose, you're now more likely to discover beauty than brutality in Zambia's national parks.
At Intrepid, we firmly believe that wild animals should be viewed doing what they do best: living in the wild. That's why all our wildlife-themed journeys give travellers a chance to contribute to conservation and the local communities protecting wildlife. And if you travel to South Luangwa in Zambia's east, you'll be able to spend an unforgettable afternoon with the artisans at Mulberry Mongoose, a workshop transforming snares set by poachers into beautiful pieces of jewellery inspired by the African landscape.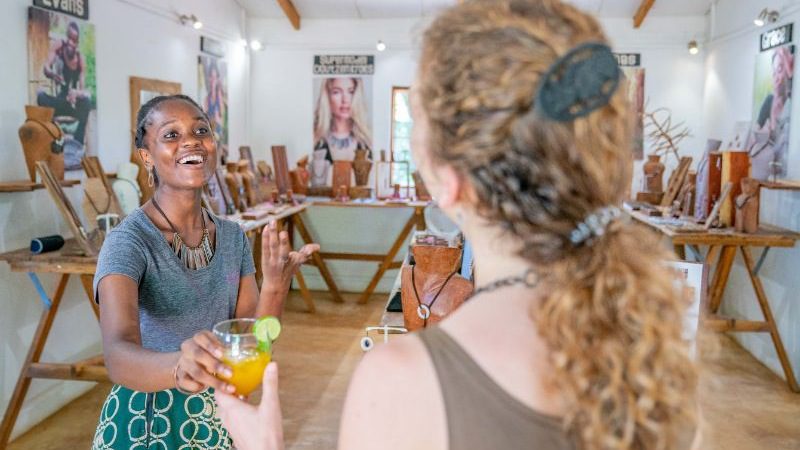 Founded in 2013 by British expat Kate Wilson, Mulberry Mongoose was born out of the belief that in order to feel good, everyone – including animals – must benefit. The business helps fund anti-poaching initiatives, provides employment for local Zambians and gives those travelling through Eastern Africa a chance to purchase a souvenir that not only looks good, but does good too.
"Snares are a huge issue and the biggest killer of our iconic wildlife," says Kate, "and you have all this snare wire stored across Zambia, across Africa, really. It's a liability as it can get stolen and re-used, so the idea of repurposing something like that was really important. It's also really challenging to turn snare wire into jewellery, but rural Zambians have unbelievable ingenuity and creativity with their hands. The work plays to, and celebrates, their strengths."
Kate mentions Grace, one of ten artisans currently employed by Mulberry Mongoose, as an example of the impact the business has had. "She [Grace] has twelve people in her home and is the only one making a salary. She came to me six years ago needing a job and we were very affected by her. Back then, we were using men to turn our snare wire into beads because it's really difficult and you need a lot of strength, but the men came and went as they often found work elsewhere. We told Grace that if she could make the snare wire into beads, we could employ her, so she came in every day, with blisters on her hands, until she figured it out. Her tenacity was extraordinary. She pushed through to make it work and now she's one of our best jewellery workers. She also came up with one of our mottos: there's no sweet without sweat."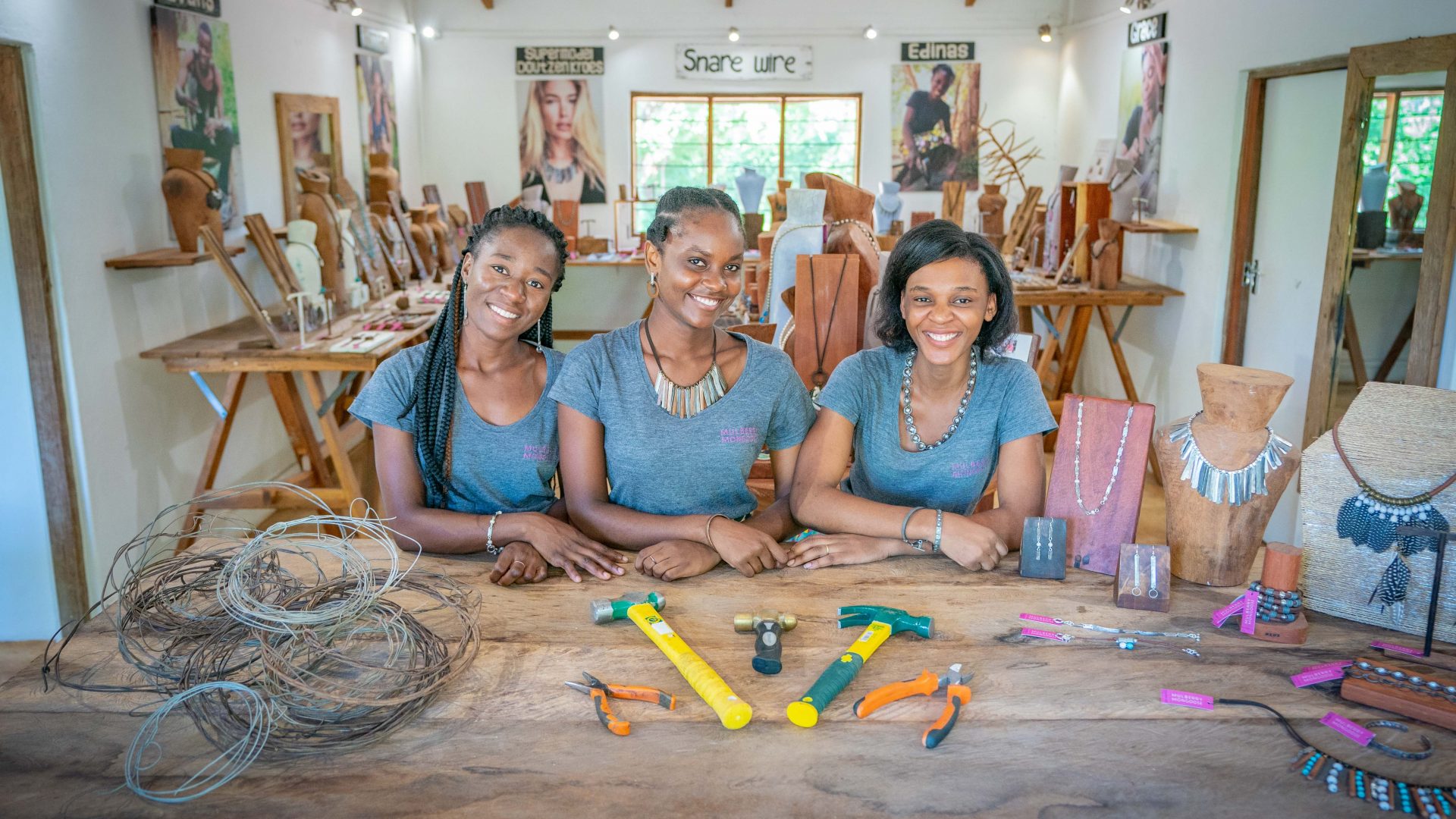 By transforming something ugly into something people want, Mulberry Mongoose has already raised $130,000 for wildlife conservation. "Mongooses survive in the bush by looking out for one another and we're the same," says Kate. "We add value on so many levels, be it conservation donations, rural employment or encouraging people to buy from local artisans. And the mulberry, that's in our name because we create something beautiful and provide a great service. We don't compromise on quality because we're very remote and our team comes from rural Zambia. It's a beautiful workshop and we focus on providing a really amazing service for our customers."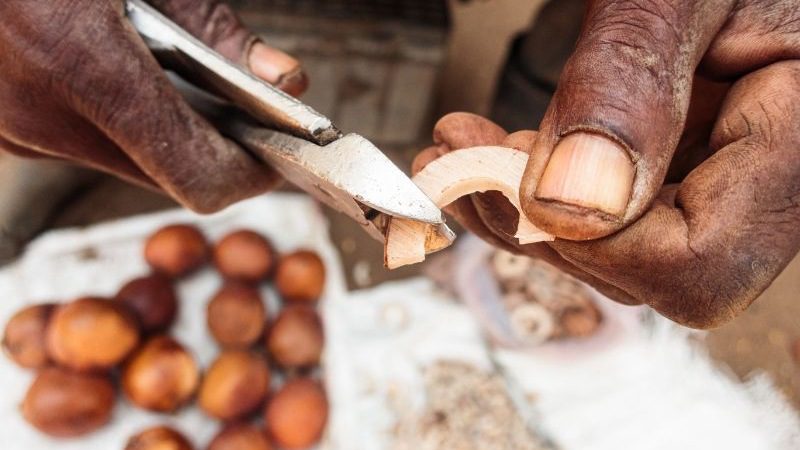 The team at Mulberry Mongoose pride themselves on being a shop less ordinary. It's like a creative oasis and travellers will be greeted, Kate says, with the best smiles in the business. "You'll get a full tour and learn what snare wire is, then have a chance to work with the wire yourself by hammering it on the anvil. The team love showing travellers that and their warmth and energy is palpable. There's the odd power cut, given the remote location, but otherwise, visiting here is a really special experience."
Visit Mulberry Mongoose on Intrepid's Vic Falls to Stone Town trip, or the reverse itinerary, Stone Town to Vic Falls.
And if you love the work that Mulberry Mongoose is doing but won't have an opportunity to visit Zambia anytime soon? Their jewellery can be shipped worldwide, meaning you can share the story of the rangers, artisans and wildlife wherever you are and, best of all, look mighty fine while doing it.
Feeling inspired?