UPDATED: This article was originally published in January 2018.
America is, to me, the perfect travel destination — it's easy to go between cities, the people are friendly and helpful, the food is amazing, and there's always something going on.
It's also incredibly rich in experiences, from the wide-open wonder of its national parks to the bustle of its big cities. Whether you're a visitor coming from afar or a local American ready to explore more of your homeland, there is so much to see and do that you can never run out of trip ideas. If anything, the hard part about planning a holiday in the USA is narrowing down what trip you want to take!
In my own travels around the USA, I've hiked muddy trails to a waterfall in Hawaii, renewed my wedding vows at the Graceland Wedding Chapel in Las Vegas (officiated by 'Elvis Presley' of course), and sipped warm wine on a stoop at a 4th of July block party in Brooklyn. And all of that is just the tip of experiences to be had in the USA.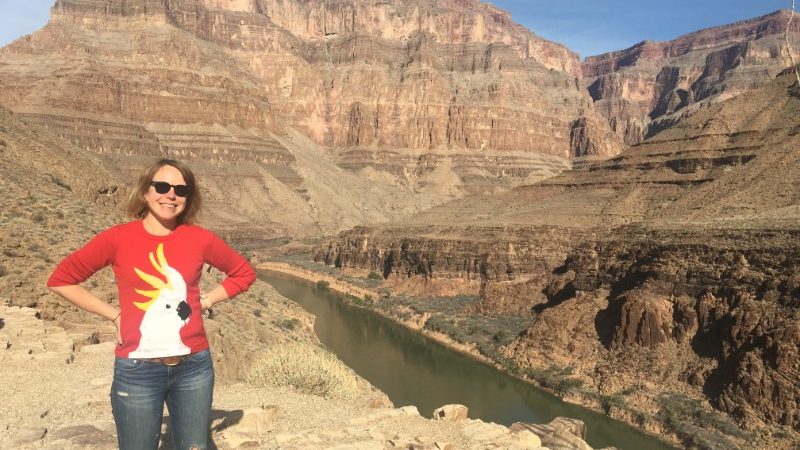 But even though America is rich in travel experiences, I've always been curious about why anyone would want to do an organized group tour here. After all, the USA is easy to navigate (especially if you're an American yourself), so if you know where you want to go and what you want to do, can't you just see the sites on your own?
Well, yes, you can, but trust me, you'd be missing out on a wonderfully unexpected adventure. I myself was a US group tour skeptic, but after 10 days on the road with 13 other travelers and an awesome local leader named Ali, I've gotta say: I'm a convert.
Here's why:
1. Everything is organized for you
When all the logistics, from hotel bookings to transportation to Alaskan glacier-climbing equipment, are taken care of for you, you can focus on the most important part of your trip: enjoying the experience! Once you arrive at your start point, your capable leader takes the reins, getting you and your group from point A to B and planning all the stops to see in between — which means you can just sit back and relax. Trust me, watching rolling hills, snow-capped mountain ranges or desert plains as far as the eye can see whiz by while someone else takes the wheel is pretty darn nice.
RELATED: 5 UNEXPECTED BENEFITS OF A US ROAD TRIP
2. Your leader is a walking, talking, joke-cracking encyclopedia/guide book
When we got to Yosemite National Park on day three of our trip, Ali insisted on taking us to the 'good' lookout. We passed what looked like an AMAZING lookout – packed with travellers wearing zip-off pants and wielding selfie sticks, snapping pics of the famous Half Dome basking in the golden afternoon sunlight. I'll admit, I was a little "Hmm, how good can this other lookout really be?" as the van zoomed past and turned onto a winding road that led us further up the mountain.
But I ate my words – and a nice picnic of local cheeses and fresh grapes Ali had prepared – as we stood almost on top of the world, looking out over the entire valley from Glacier Point. And there was hardly anyone there. If I'd been in Yosemite on my own, I would have stopped at the first lookout, felt mildly annoyed by the crowds, taken a few pictures and left.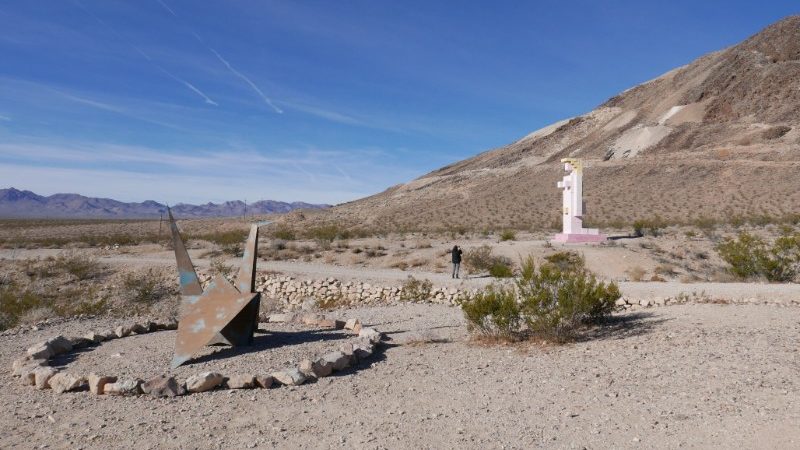 Similarly, when we were in Death Valley, she took a left turn onto an unmarked road. Ten minutes later, we were exploring a bona fide ghost town and very strange outdoor museum. Yes, it was creepy, and yes, I loved it. Would I have thought to research 'ghost towns and strange open-air art installations in Death Valley' if I'd been doing the trip on my own? Probably not.
Your leader knows which route to take when roads are closed (which happens a lot in America's national parks), where to get the best coffee in tiny desert towns, what dodgy-looking supermarket in the middle of nowhere actually serves delicious bagels and juice at 7:15am, and which hiking trail you should take when rain and snow are forecast for later in the day. In short, your local leader is incredible and will become your best friend in a matter of hours.
3. There's always someone up for a beer or two in a saloon in the middle of nowhere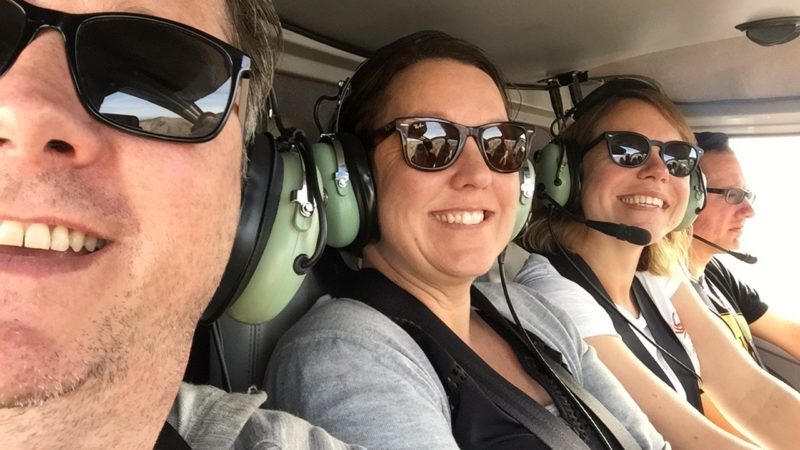 When you travel with a partner or friend, there's always a 50/50 chance they won't be into the idea of having a drink in that seedy-looking bar on the edge of town. When you're traveling with 13 other people on a small group tour, these odds change dramatically (and you end up with some pretty great stories as well). The same logic applies to foodies, lovers of old Western films, hikers, wannabe hikers and first-time helicopter passengers. You're pretty much guaranteed to have at least one person who's interested in the same thing as you.
4. Perfectly crafted itineraries mean you won't miss a thing
The USA may be easy to explore, but with so many hidden gems tucked down back roads and rich histories to be found along city streets, you could easily miss out on some pretty great discoveries. Just like how Ali knew where to go for the best views in Yosemite, group itineraries are designed with secrets like that built right into them – anything from meeting pioneering local winemakers in California to discovering the best seafood spots in Maine to cycling the best bike routes in Bryce Canyon. Plus, group itineraries still include all the must-visit sites (because, yes, of course you still want to see the tourist sites!), but perfectly timed so you can see them without the crowds. That's why a guided tour really is the best of everything: you take in all the highlights while also learning the stories and seeing the sites you might not have found otherwise.
5. Somehow, you end up with more time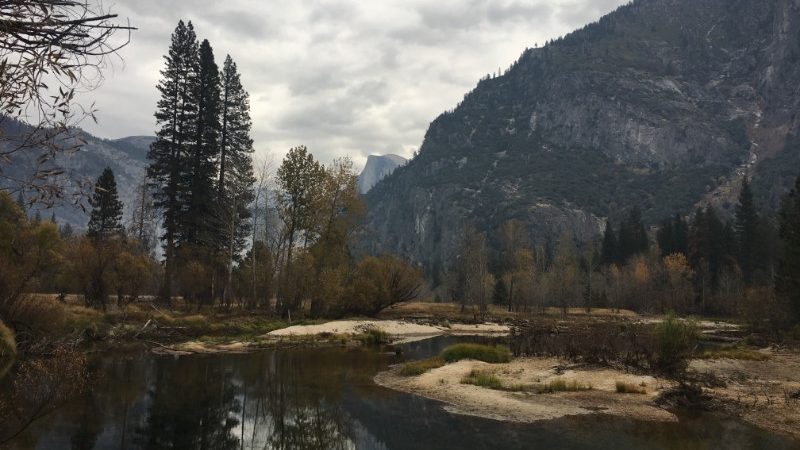 Your days are planned out to the very last minute, giving you maximum time to enjoy whatever national park/quaint country town/glitzy Vegas casino you happen to be exploring. One-street towns and Vegas's one-armed bandits are easy enough to navigate on your own, but when you've only got a few hours in Yosemite (which has around 80 kilometres of hiking trails in the valley alone), you want to make the most of it. Rather than spending your morning mapping out which trail to take, your leader can tell you which hike will give you maximum trekking/nature-enjoying time and get you back to the van with enough time for a pizza and a hot chocolate at the pizzeria near the bus stop.
If you want to see a different side of America, make new friends from across the country and take the stress out of trip planning, then small group travel is a great way to experience the United States.
Tempted? Check out our range of small group adventures across the US of A now.
All images by Emily Kratzmann
Feeling inspired?