In the past two years, I've been to the United States four times.
I've hiked along muddy trails to a waterfall in Hawaii, renewed my wedding vows at the Graceland Wedding Chapel in Las Vegas (officiated by Elvis Presley himself), accidentally-on-purpose walked into Paris Hilton at a music festival in Palm Springs, sipped warm wine on a stoop at a 4th of July block party in Brooklyn, and witnessed a naked man – save for a strategically placed sock – strutting the streets of San Francisco. America is, to me, the perfect travel destination for solo adventures – it's easy to travel between cities, the people are friendly and helpful, the food is (mostly) amazing, and there's always something going on.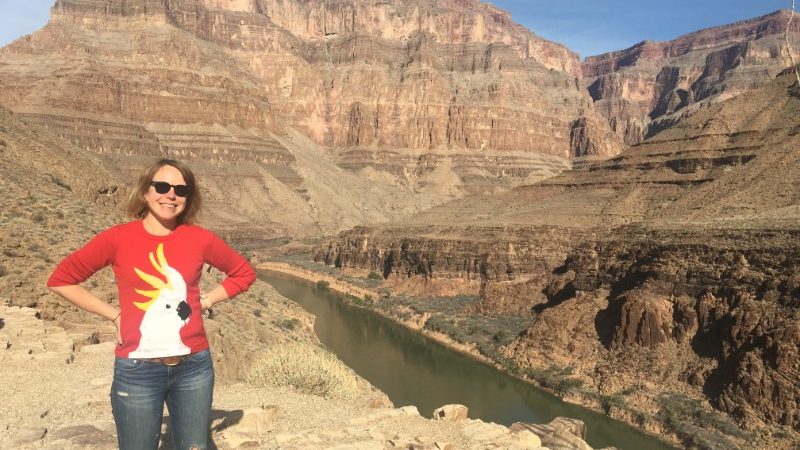 So I've always been a bit curious about why anyone would want to do an organised group tour here. And who? Is it an attractive destination to first-time travellers? Older folk who want a chauffeur-driven experience along Route 66? Solo adventurers who don't want to travel on their own? I decided to check it out and do an Intrepid tour myself. And, after 10 days on the road with 13 other travellers and an awesome local leader called Ali, I've gotta say: I'm a convert.
Here's why:
1. It's even easier to get around (and someone else takes care of the driving)
I'm a bit of a baby when it comes to driving in the USA, in that I'm too scared to do it. So when I've been there in the past, I've relied on trains, buses, Ubers, cabs, generous friends and my own two feet to get me around. Obviously, these modes of transport don't get you far. But on an organised tour, you get around in a minivan, driven by your capable leader. It's not luxurious, and more than a few hours on the road can get a little uncomfortable on the ol' be-hind, but watching rolling hills, snow-capped mountain ranges, or desert plains as far as the eye can see whiz by while someone else takes the wheel is pretty dang nice.
RELATED: 5 UNEXPECTED BENEFITS OF A US ROAD TRIP
2. Your leader is a walking, talking, joke-cracking encyclopedia/guide book
When we got to Yosemite National Park on day three of our trip (and after sitting in the van for about four hours), Ali insisted on driving for another 45 minutes to get to the 'good' lookout. We passed what looked like an AMAZING lookout – packed with travellers wearing zip-off pants and wielding selfie sticks, snapping pics of the famous Half Dome basking in the golden afternoon sunlight. I'll admit, I was a little "Hmm, how good can this other lookout really be?" as the van zoomed past and turned onto a winding road that led us further up the mountain.
But, I ate my words – and a nice picnic of local cheeses and fresh grapes Ali had prepared – as we stood almost on top of the world, looking out over the entire valley from Glacier Point. And there was hardly anyone there. If I'd been in Yosemite on my own, I would have stopped at the first lookout, felt mildly annoyed by the crowds, taken a few pictures and left.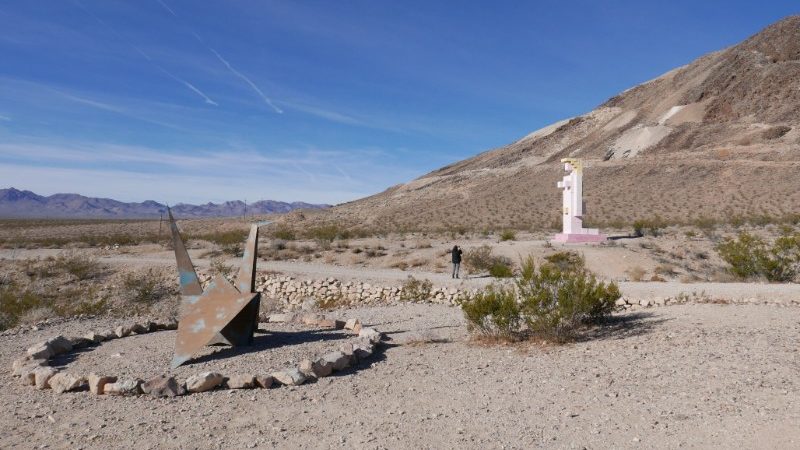 Similarly, when we were in Death Valley, she took a left turn onto an unmarked road. Ten minutes later, we were exploring a bona fide ghost town and very strange outdoor museum. Yes, it was creepy, and yes, I loved it. Would I have thought to research 'ghost towns and strange open-air art installations in Death Valley' if I'd been doing the trip on my own? Probably not.
Your leader knows which route to take when roads are closed (which happens a lot in America's national parks), where to get the best coffee in tiny desert towns, what dodgy-looking supermarket in the middle of nowhere actually serves delicious bagels and juice at 7.15am, and which hiking trail you should take when rain and snow are forecast for later in the day. In short, your local leader is incredible and will become your best friend in a matter of hours.
RELATED: WHY YOU SHOULD TAKE A WINTER BREAK ON AMERICA'S WEST COAST
3. There's always someone up for a beer or two in a saloon in the middle of nowhere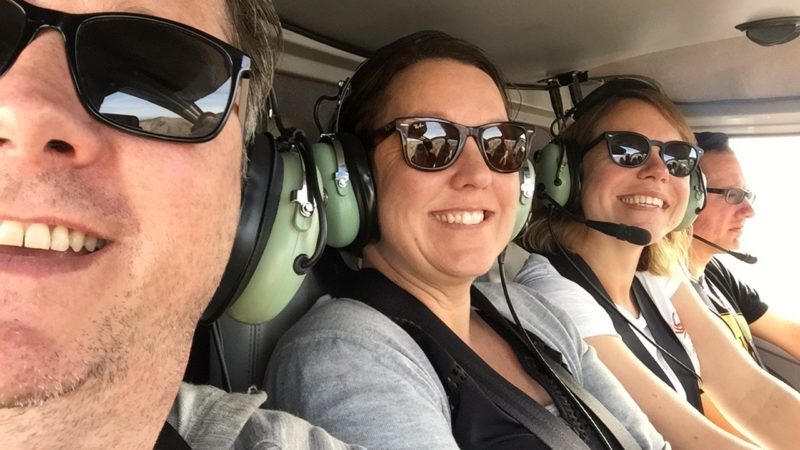 When you travel with a partner or friend, there's always a 50/50 chance they won't be into the idea of having a drink in that seedy-looking bar on the edge of town. When you're travelling with 13 other people, these odds change dramatically (and you end up with some pretty great stories as well). The same logic applies to foodies, lovers of old Western films, hikers, wannabe hikers and first-time helicopter passengers. You're pretty much guaranteed to have at least one person who's interested in the same thing as you.
4. Getting around in America is EXPENSIVE (but a group trip makes it a little cheaper)
When you're travelling in the States, costs start adding up pretty quickly, due to a little ol' thing called tax. EVERYTHING is taxed. If you book a hotel on your own, prices often don't include taxes and resort fees, so that cheap room you saw online may end up costing up to 20 per cent more than expected. Need to hire a car? Factor in excess fees, insurance, petrol and parking. On a group trip, you might not stay in the coolest accommodation or have the option of cruising down the highway in a convertible Mustang (minivans are a little bit cool, right? Right??), but having hotel bookings, transport and park entry fees taken care of makes things a little bit cheaper and a whole lot easier.
RELATED: 4 UNMISSABLE DEEP SOUTH PIT STOPS
5. Somehow, you end up with more time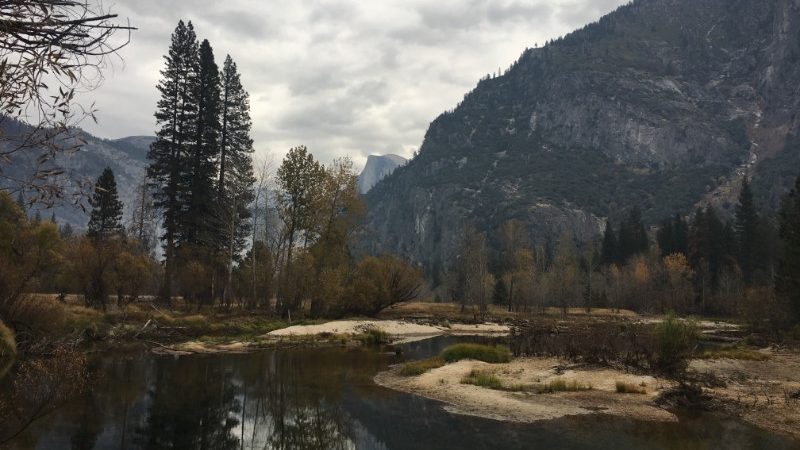 Your days are planned out to the very last minute, giving you maximum time to enjoy whatever national park/quaint country town/glitzy Vegas casino you happen to be exploring. One-street towns and Vegas's one-armed bandits are easy enough to navigate on your own, but when you've only got a few hours in Yosemite (which has around 80 kilometres of hiking trails in the valley alone), you want to make the most of it. Rather than spending your morning mapping out which trail to take, your leader can word you up on which hike will give you maximum trekking/nature-enjoying time and get you back to the van with enough time for a pizza and a hot chocolate at the pizzeria near the bus stop.
6. Travelling with a local makes a HUGE difference
Just because you've been raised on a diet of American television, speak the language and sit on the right side of the thin-crust/deep-dish pizza debate, don't assume that you're au fait with US culture. Tipping can be difficult to get your head around, and – on the off-chance you get sick – the healthcare system can be confusing and daunting. Having a local leader with you to explain the importance of leaving a dollar bill on the bar when you order a drink or taking you to a doctor because you're allergic to bee stings is hugely reassuring.
If you're new to America, want to see a different side of it, or are a little bit too scared to drive, small group travel is a great way to experience it.
Tempted? Check out our range of small group adventures across the US of A now. 
All images by Emily Kratzmann
Feeling inspired?