Pat O'Neill loves a long walk. And thank goodness for that, because on Sunday 9 October, the senior graphic designer from Intrepid's global headquarters will be walking a full marathon – that's 42 km – to raise funds as part of the Blue Dragon Marathon Walk.
The annual event is a joint fundraising project between the Intrepid Foundation, the not-for-profit arm of Intrepid Travel, and the Blue Dragon Children's Foundation, an organisation dedicated to helping trafficked, enslaved and homeless youth in Vietnam.
Those taking part in the marathon can choose their challenge – a full (42 km) or half marathon (21 km) – then raise funds that will go directly to helping Blue Dragon change lives and lift vulnerable people out of poverty. Since coming on board to support the Marathon Walk in 2018, Intrepid has helped increase fundraising from about $20,000 a year to over $190,000 in 2021.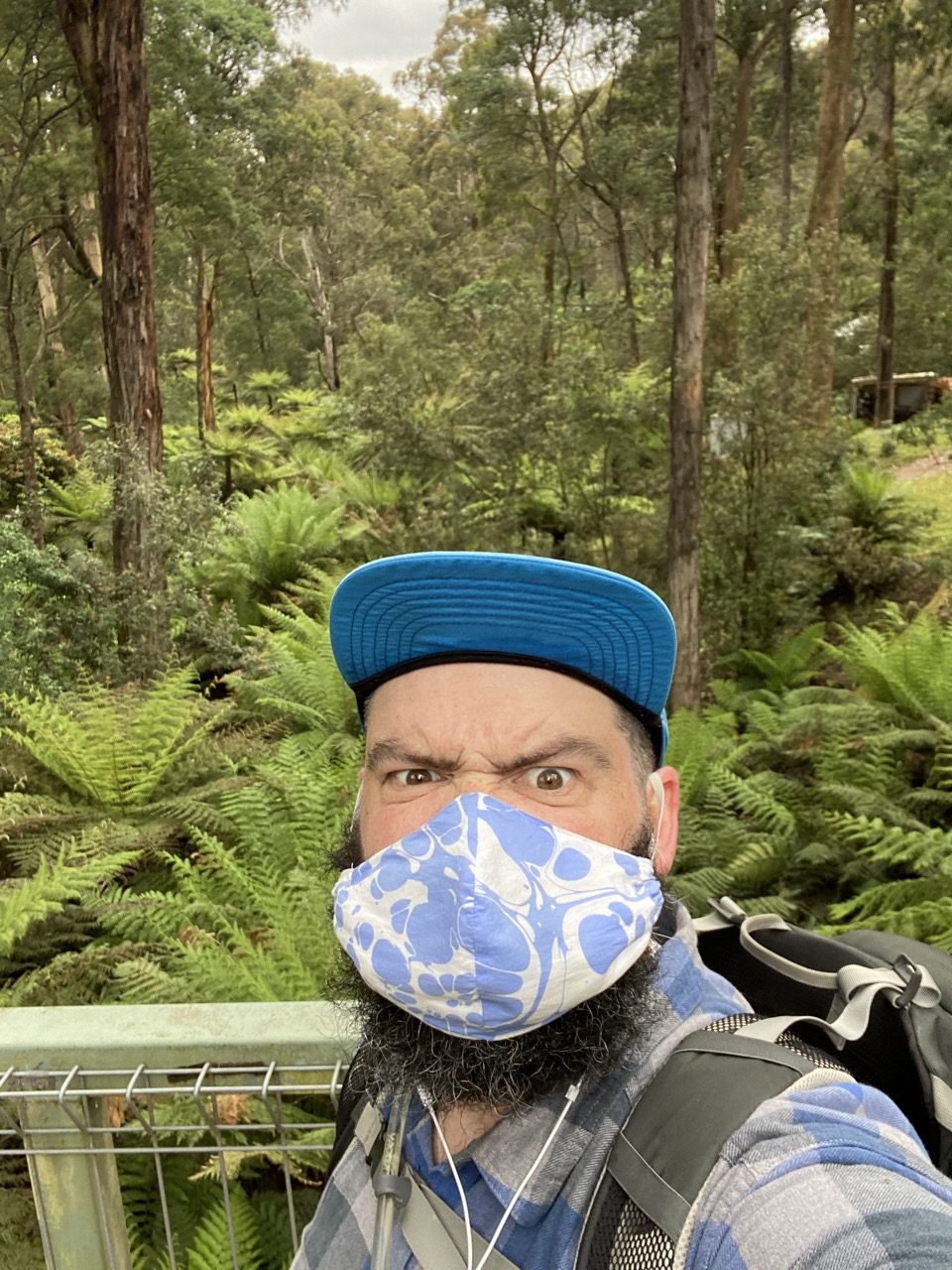 For the last 15 years – since long before the Marathon Walk began in 2015 – Intrepid has been championing Blue Dragon's important work, which covers four key pillars: preventing human trafficking in high-risk communities; rescuing people from slavery in Vietnam and neighbouring countries; collaborating with government agencies on law reform to deter trafficking; and providing healing, justice and educational opportunities to rescued people recovering from trauma.
For Pat, Vietnam – with its "beautiful people and excellent food" – holds a special place in his heart. He's visited the country three times on separate Intrepid trips, and even visited Blue Dragon's HQ in Hanoi in 2016.
"I love Vietnam," he says. "They've been through so much over the last 50 years, and have largely come out the other side, but there are still a few people who have been left behind. Walking the marathon is a small way of helping Blue Dragon continue to do their good work."
This is the third time Pat's taking on the marathon walk. And yes, it's about the charity – but it's about the challenge, too. And there's nothing like publicly committing to a cause to help you stick to an intention. "Challenging myself to do something is the best way to make sure I follow through and do it," he says. "Now I'm pounding the pavement every chance I get to train."
This year, Pat will be starting his walk in the Melbourne suburb of North Carlton before following some river trails into the heart of the city. After a half-time lunch break in Federation Square, he'll head back the way he came and finish up with a well-deserved beer at a B Corp brewery in his home suburb of Brunswick. The walk will take roughly a full working day.
"I have eight hours of podcasts lined up ready to go," he says. He also lists his other marathon essentials: snacks and abundant water top-ups.
The last time he did the marathon, back during the COVID lockdowns of 2020, he walked along an out-of-use train track through the lush and hilly Dandenong Ranges, an hour outside of Melbourne. "It was quite rough on the feet, especially during the last 5 to 10 km," he remembers. "When I hit the goal, I was still a few kilometres from home, so I called my wife and said I thought I could make it… before calling her back immediately, asking her to drive the couple of minutes to pick me up, and collapsing into the car."
Ultimately, sore feet are a small price to pay for all the good that comes from walking the marathon. At the very least, the long stroll provides plenty of moments for introspection, and a bit of perspective. "Kids being trafficked into slavery is not something that you see as possible, but it is happening around the world," says Pat. "What you go through in the walk is nothing like what the children at Blue Dragon have been through in the past."
You can donate to support Pat's efforts – or register to fundraise and complete the marathon yourself on Sunday October 9 – at the Blue Dragon Marathon Walk homepage.
Feeling inspired?