There's a whole side to travel that most people never talk about. It's that gnawing, empty feeling you sometimes get overseas, around the sixth or seventh day, when it all just seems a bit… pointless. You start daydreaming about making coffee in the office, or sending a few work emails. Things you just spent a significant amount of money to escape.
Nobody talks much about this feeling, because it's slightly embarrassing: you've saved up and looked forward to this trip for ages, and your friends are texting with lots of exclamation marks, asking for photos, and the weather is warm and the ocean a postcard turquoise, and all you can think is, "What am I doing here?".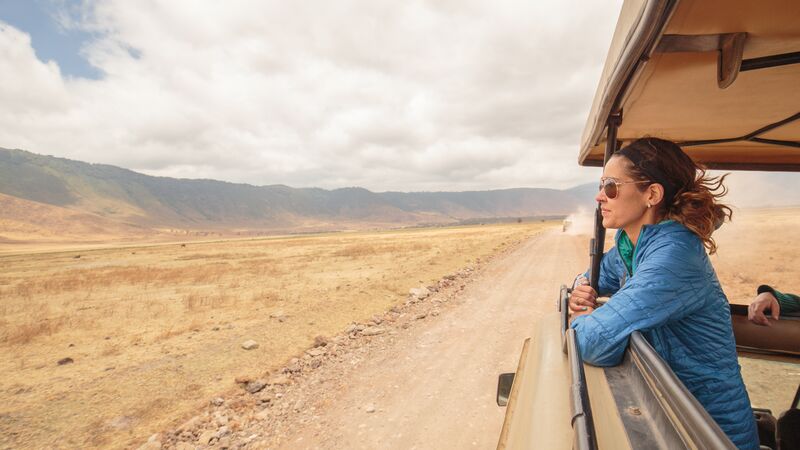 It's not quite homesickness, and it's not quite depression. Some have coined this feeling 'Mid-Trip Crisis'. It's a general existential angst, and you can drown it in margaritas for a few nights, but it keeps coming back. Often stronger than it was before.
RELATED: 6 WAYS TRAVEL IS GOOD FOR YOUR MENTAL HEALTH
What causes the Mid-Trip Crisis?
Feeling crummy overseas can happen for a number of reasons, food poisoning being a great example. But that yawning soul vacuum tends to happen when we lack two things: belonging and purpose. Belonging is tricky, because the whole point of travel, usually, is visiting somewhere you don't belong. Not really. You're economically significant, but Cuba or Vietnam or Antarctica would go on spinning without you. You're usually an outsider looking in, and making meaningful connections with locals or fellow travellers isn't always easy.
Purpose is another problem, because 90% of travel is deliberately purposelessness. You paid good money to leave purpose at home. You're here to sit on a Phuket beach and sip fruity cocktails, or wander aimlessly around Split until your feet get sore. Either way there's not a whole lot of reason to get up in the morning.
Combine these two things and you get Mid-Trip Crisis. And it feels really bad.
What can you do about it?
The good thing is, once you've identified why you're feeling empty, you can do something to fill yourself up. The first step is to acknowledge you're feeling crap, and probably tell some friends about it. That'll shed the whole Not-Having-Fun-On-Holiday stigma (which can be very real).
After that, there are a couple of pro-active things you can do to fight Mid-Trip Crisis.
1. Make meaningful connections
Not always easy, socially awkward, and sometimes downright excruciating, but building meaningful connections has been shown to boost life satisfaction. In her book, The Power Of Meaning, University Professor Emily Smith says that "close relationships" are what you should be shooting for: relationships fulfilled through consistent, positive interactions. Alone in a strange country, that can be tricky, but group travel is a good way around the problem. You're moving with the same people and sharing the same, sometimes uncomfortable, experiences. There's more time and opportunity to build long-lasting friendships.
TRAVEL WITH NEWFOUND FRIENDS ON A SMALL GROUP ADVENTURE IN UZBEKISTAN – EXPLORE OUR RANGE OF TRIPS HERE
2. Travel with purpose
If you travel aimlessly, you'll start to feel aimless. It makes sense. There's a lot of science to show that, if you want to be happy, don't aim for happiness – aim for meaning. When it comes to travel, that means travelling with a purpose. This doesn't have to be a save-the-world sort of purpose (although there's nothing wrong with that). Purpose-driven holidays might include an Everest trek, or a wildlife safari: something that has a schedule and pre-defined goal. There's a reason for you being there. Volunteering overseas is also a good idea. Studies have shown that volunteering is one of the most effective ways to fight off depression. Just watch out for unscrupulous and harmful volunteer opportunities, like orphanage tourism.
ENJOY AN ADVENTURE IN PERU – CHECK OUT OUR RANGE OF TRIPS HERE
3. Have fun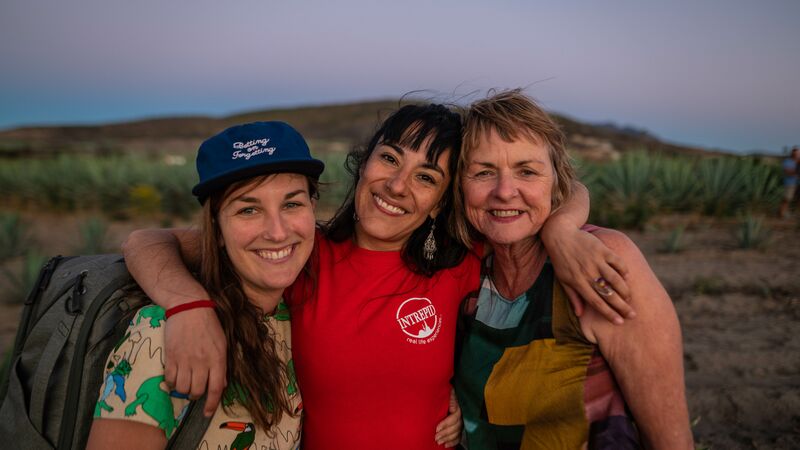 This sounds obvious, but it turns out 'fun' is actually quite complicated. Too much self-indulgence and consumption is actually a really fast way to feel sad, unfulfilled, empty and generally crap. Studies have been confirming this for years. The problem with travel is that, a lot of the time, it is inherently self-indulgent. You might think that by buying experiences, rather than possessions, you're avoiding the classic money-equals-unhappiness trap. But who are those experiences really for? You. Who are they helping? Most of the time, no-one.
Professor Smith found that the trick is balance: a little self-indulgence does give us a temporary happiness boost, but a steady diet of buffets, shopping trips, sun-bathing and massages actually cripples your quality of life. If you want to avoid the Mid-Trip Crisis, combine fun (but essentially selfish) activities with more selfless, purpose-driven travel.
MEXICO'S A GREAT PLACE TO HAVE FUN! VIEW OUR RANGE OF ADVENTURES HERE
4. Practical stuff
This is all anecdotal, but a lot of travellers claim that sticking to a routine helps fight travel-related depression. It helps if this routine mirrors the one you have at home: get up, walk down to a café, read the paper, maybe check your emails. Even do a little remote work. Exercise is another well-documented mood-booster. Take advantage of the hotel gym, go for long walks, swim laps in the ocean, hike that mountain – whatever it takes to get the endorphins pumping.
SWAP YOUR MORNING COMMUTE FOR AN EPIC TRAIN JOURNEY IN INDIA – CHECK OUT OUR TRIPS HERE
5. Talk to someone
And of course, if you feel you need it, get professional help. Most governments have advice pages around travelling and mental health (you can find Australia's here). There are 24/7 services like Lifeline, and websites like cocoonais.com have helpfully collected a list of global mental health hotlines, if you need them. No matter where you are in the world, help is never far away.
Do things differently, travel with purpose. Explore our range of small group adventures around the globe now. 
Feeling inspired?