When Haley visited Turkey with Intrepid, there were two key things she wanted to tick off her list: visit a traditional hamam and float above Cappadocia in a hot-air balloon. As a plus-size traveller, she had some concerns.
Will the plane seats fit me? Does the country I'm going to have clothing in my size if my luggage gets lost? Will there be weight limits on any tours I do? These are just some things that come to mind when I'm planning.
It can be daunting.
But I've always believed you shouldn't let fear stop you from having an adventure. Which was why I was so excited to finally explore Turkey with Intrepid Travel.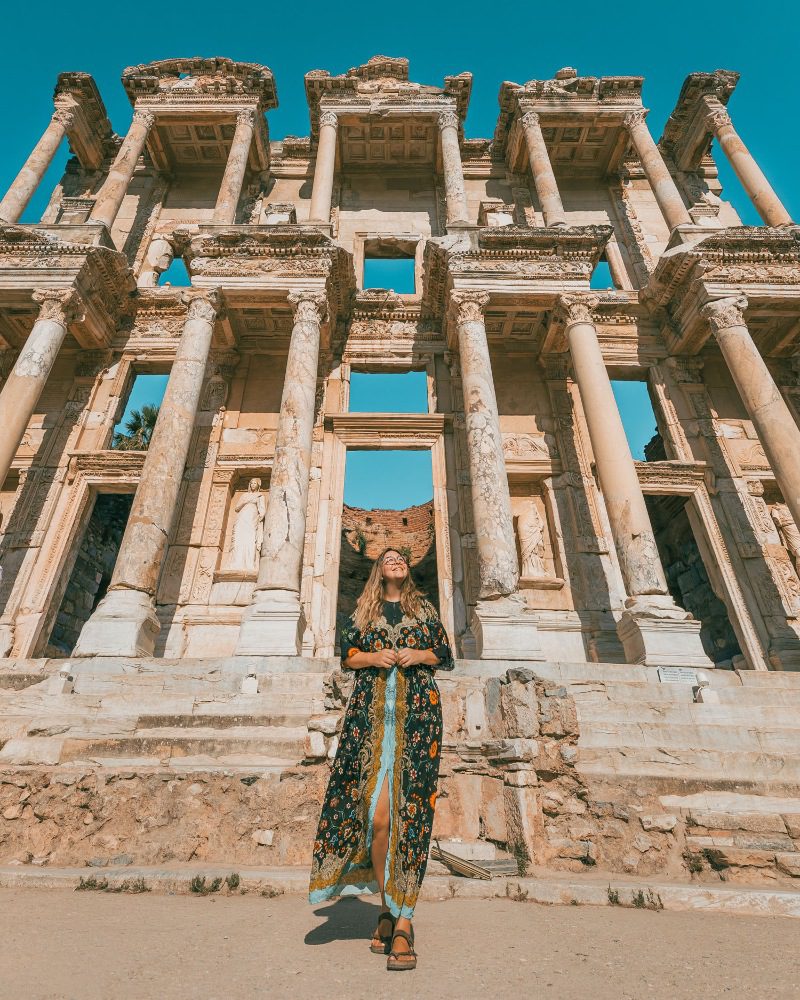 There were two key things I wanted to do on this trip: check out a hamam and go on a hot-air balloon ride above Cappadocia. I was a bit unsure about whether I'd be able to, or how comfortable the experiences would be for me. Well, I did them both and I'd love to share what they were like with you.
Visiting a hamam
Before I left home, one of the things I agonised over was whether or not to visit a hamam. Visiting these traditional baths is a huge part of Turkish culture, but the standard bathing routine typically involves sweaty sauna sessions, vigorous body scrubs and semi-public nudity… so I had some doubts. Sometimes just knowing what to expect can put your worries at ease, so here's how it went for me on our group's hamam visit in Antalya. (Spoiler alert: I loved it!)
I can only speak to the women's side of this as treatments are segregated. When visiting a neighbourhood hamam, you'll be best off wearing either a thong or bikini bottoms for your time there. You'll be given a towel to wear in some parts, but really, it's safe to assume you'll be pretty much naked in front of other women.
First, you go with the other women into the sauna room to start sweating (it's important that you're very hot and very sweaty so they can really scrub you later!). After that, the real experience begins. Your female attendant puts your towel down on a stone slab and you lay down. You're not on your own in here either; around the room, other women are doing the same thing. If you're wearing modest or high-waisted underwear, your attendant will likely pull it into a thong and down in the front so they can get to as much of your skin as possible, and then they start scrubbing you all over. It's quite rough, but it is so satisfying seeing all the dead skin come off!
It's also important to note that the scrub is very thorough (and includes the breasts); it's an intimate experience, especially when there are other people around. Depending on where you're from in the world, this might be nothing for you, but I know my fellow Americans generally aren't used to these kinds of things.
After all the scrubbing, soaping and washing, we were taken to another room for an oil massage (and it was absolutely wonderful).
Knowing what to expect at your first hamam visit can definitely lessen any trepidation you might feel. It's a fabulous experience – I say just go for it!
Floating above Cappadocia in a balloon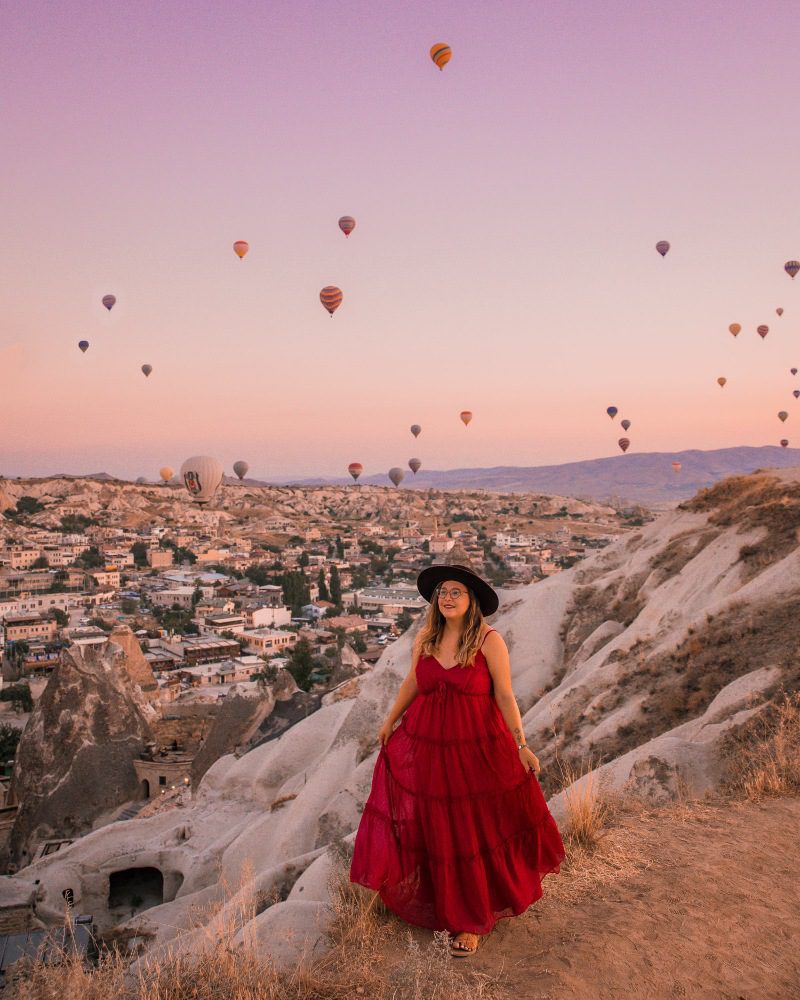 Another highlight of the trip for me was visiting Cappadocia, especially the hot-air balloon flight. I splurged on the deluxe flight, and that extra 30 minutes was worth every penny! This was the most magical part of my entire time in Turkey.
As you can probably imagine, this is a really popular activity. The hot-air balloon is packed with four people to a section, so there isn't much room to move around and you'll be squished against the others. As a plus-size traveller, I was definitely self conscious about this. Depending on your size, it's worth asking the tour operator how they can accommodate you, even if that means paying for two spots in the balloon to have more space. You'll also need to be mobile enough to climb in and out of the basket (I don't recommend wearing a dress).
Don't leave home without…
My handheld USB-powered fan was a game changer, especially as I was travelling in August when Turkey was still really hot. We spent a lot of time outdoors in the heat, and having a fan really helped me to stay relatively cool. It was also nice to have it for all the meals outdoors at restaurants.
A few things to note
A huge benefit of the Intrepid trip I did was that there were only seven passengers (a beautiful bunch of people from Eswatini, Switzerland, Canada, the UK, New Zealand, the US (where I'm from) and, of course, our lovely local leader, Ugur. Travelling with a small group was so nice compared to some of the big bus tours I'd been on previously. Not having the bus filled to capacity was a big win for me, as I didn't have to worry about taking up two seats as a plus-size traveller. This itinerary has lots of long drives – up to six hours on some days – so it was a valid concern.
One of my favourite days on the trip involved a group boat ride and swim. If you want to swim, you do need to have enough mobility to get up and down the ladder off the side of the boat. The ladder on our boat went straight down a foot or two underwater.
You'll also be spending a lot of time walking on uneven surfaces, especially on visits to ancient ruins, as well as being outdoors without shade. Make sure you pack comfortable walking shoes and a hat, and have a good level of mobility.
I had an absolutely fabulous time on this tour of Turkey, and if any of this sounds awesome to you, you should go for it! I was so impressed with the beauty and history of Turkey. I'm already planning my next adventure to this wonderful part of the world.
Feeling inspired?