For years, I pictured myself in Morocco.
Watching the sun set over the Sahara Desert. Wandering souks, shopping for spices. I like active holidays so sometimes I imagined myself hiking a mountain. The picture never included a bicycle. But after deciding to make my first-ever visit there an organized cycling trip, I can now say that travelling this country on two wheels is definitely an awesome way to go.
Cycling Morocco was not only an exhilarating physical adventure, it was the best way to truly experience the gorgeous geography and diverse cultural regions of this country in a way that is still somewhat a secret.
If your journey is as important as the destination, here are my top 6 reasons to cycle Morocco.
Escape the crowds
There's no getting around it: Morocco is a popular destination. And while it was fun to run into people from my hometown in a restaurant halfway around the world, or swap stories with another Intrepid group sharing the same hotel, you can't beat leaving the crowds behind as you hit an open road for long rides through the countryside with just your guide and small group.
A horizon with no queues in sight awaits you on the bike.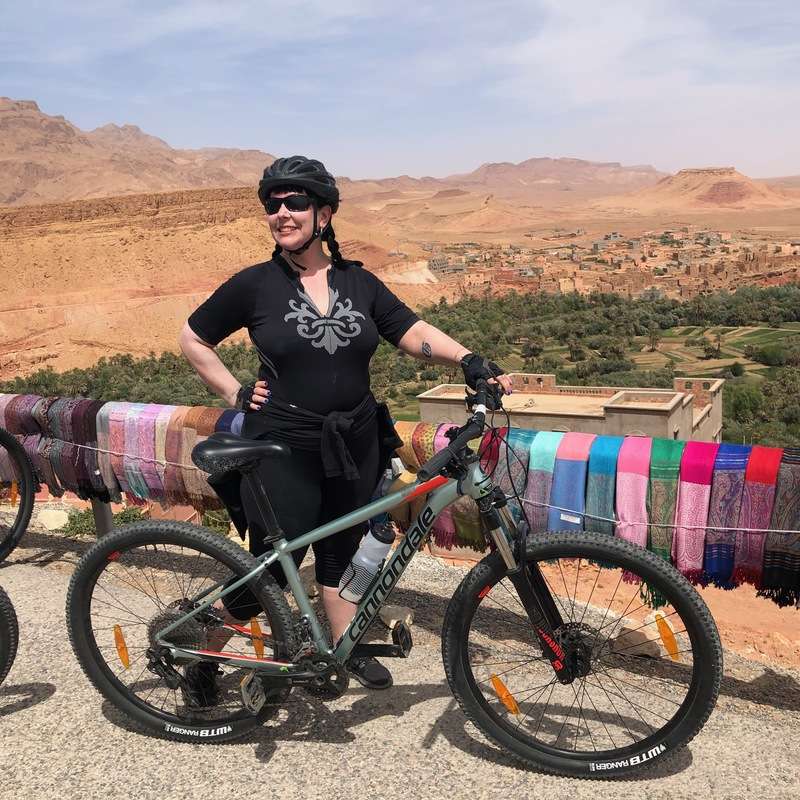 READ MORE ABOUT MY TRIP: "LESSONS FROM THE BACK OF THE PACK"
Encounter wildlife in the actual wild
Swooping down a hill, you don't really want to encounter any surprises at the bottom. Unless it's a herd of goats about to cross. Because that's pretty cool. So is looking up from your handlebars and noticing a pack of dromedaries (better, if incorrectly, known as camels) walking alongside you off the side of the road.
I encountered a variety of animals on this trip (Barbary Macaque monkeys!), not from a car or bus but within literal spitting difference, where you can observe, listen to and yes, smell, them going about their business. These spontaneous, natural experiences beat any paid zoo.
READ MORE: OUR EASY-TO-FOLLOW GUIDE FOR ETHICAL ANIMAL TOURISM
Meet the locals
A group on bikes attracts attention, and it was common at rest stops for locals walking or working in the area to come over and ask questions, which was a great opportunity for us to ask them about their lives too. And one of the most memorable moments of my trip off the bike was meeting with a local family living in the caves outside of Mgoun Valley, which we accessed by off-road cycling. While language and vast cultural and economic differences separated us, our group was welcomed into their home and over tea we had the opportunity to learn about life in this remote part of the country — an area we would not have been able to visit in a tour bus.
READ MORE: 10 EXPERIENCES EVERYONE SHOULD HAVE IN MOROCCO
Go ahead, carbo load
Moroccan meals include a lot of fresh bread. You won't mind eating all of it after burning calories pedalling all day. Our group's favourite meal was actually snack time —dates, oranges and nuts at our pitstops made all the more delicious for the physical efforts to get there. Whatever you're eating, food tastes better when you're that hungry.
Take the best photos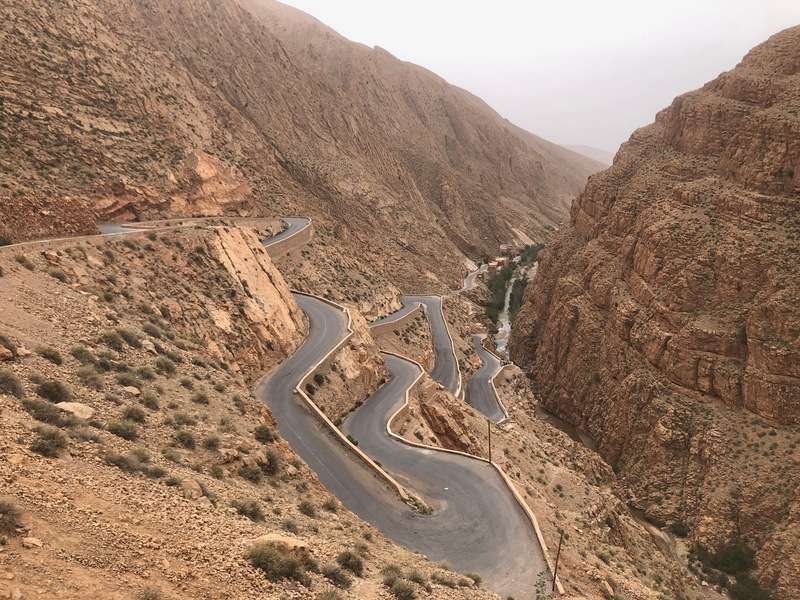 Morocco is a county of postcard-perfect panoramic vistas and extreme landscapes. Ocean views, mountain views, desert views, you get it all. And you'll want to keep your phone or small camera charged, because on a bike, you can stop to photograph these views as often as you like, as long as it's a safe place to pull over. You can be assured your photo album will look nothing like anyone else's, but will make them all jealous.
READ MORE: 10 THINGS TO KNOW ABOUT CYCLING TRIPS WITH INTREPID TRAVEL
Teamwork makes the dream work
The first time I had to bike up a hill in Morocco, people I had just met were waiting for me at the top with cheers and high-fives. Cycling in a mountain country is hard, but the support you get by sharing that challenge with others creates some next-level camaraderie that would be hard to replicate in any other kind of group trip.
Every day offered a new way to help each other. In the evening, we swapped bike riding tips and photos of one another. And when we got home? No sooner did our legs recover were some of us emailing about our next bike trips and how to meet up again in the saddle.
Inspired to cycle Morocco? You should be. Check out our 14-day adventure here.
—
All photos courtesy of blog author, Liisa.
Feeling inspired?