One thing should be made perfectly clear before diving into this list: every city, village, hamlet and fjord in Iceland could likely be considered a "small-town" by definition.
The country as a whole boasts a population just north of 300,000. Reykjavik, Europe's northern most capital and the countries cultural hub, is by far the largest at 120,000. And while the city can often feel like a quaint town in itself (especially when bundled with a warm cup of Humarsúpa from Saegreifinn) this list will set out to explore some lesser-known gems that will be perfect for your Iceland Holiday.
Vík – Population 291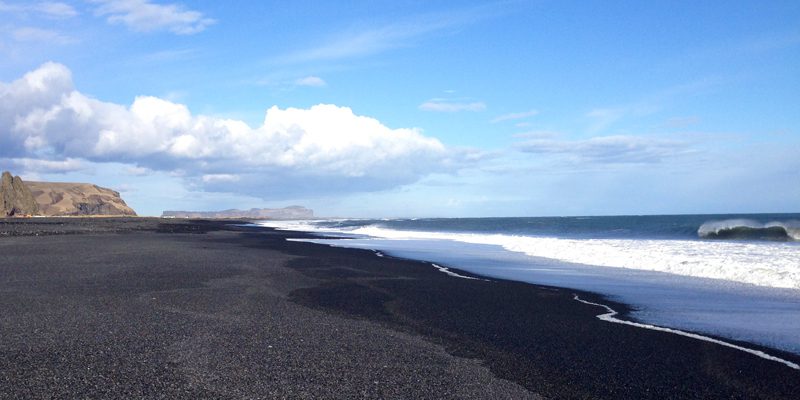 The drive along Iceland's south shore is magnificent. Vík is the country's southernmost point and has received numerous accolades for having one of the world's most beautiful beaches.  The difference between these beaches and the rest of the world are their distinct lack of white sand and crystal blue water.
In fact the beaches of Vik are unlike anything you've seen, where sand is reminiscent of scattered ash and comprised of fragmented lava, due to centuries of volcanic activity. Though small in stature, the bolstering cliffs surrounding the town offer picturesque views of the landscape below. It is truly a unique place that you must see to believe.
Höfn – Population 1,691
You won't find the Höfn city centre in any guidebook. The heart of the town serves as more of a supply hub than tourist attraction, being the only major town for miles. It is a modest fishing village that, although charming, makes it way to this list for other reasons.
Hofn is located just outside Vatnajökull glacier, home to the famous Jökulsárlón Lagoon. This incredible glacial lake hosts ominous blue icebergs and is easily one of the country's most breathtaking sites. In fact, you may already be familiar with it, having appeared in Hollywood hits like Batman, James Bond and Tomb Raider.
Skútustaðahreppur – Population 386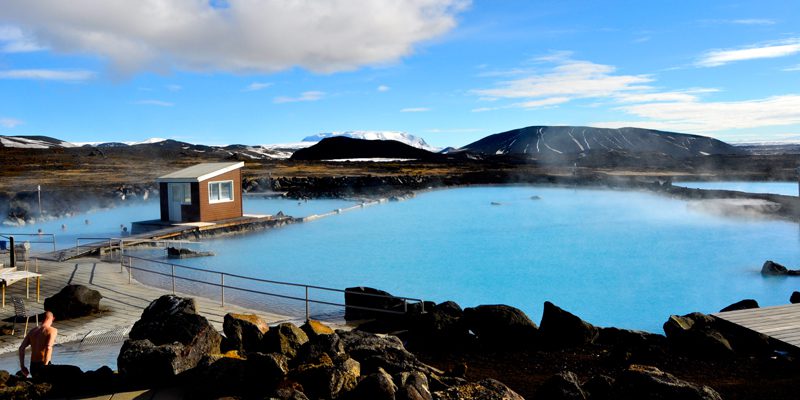 The Blue Lagoon is perhaps the most well-known tourist attraction in Iceland. But it pales in comparison to Mývatn's nature baths. Mývatn is part of the Skútustaðahreppur municipality and one of Iceland's most volcanically active areas. Giant pseudo craters present themselves on the edge of town and incredible rock formations are found at every turn, as several powerful eruptions have shaped an eerily beautiful landscape of the town.
Húsavik – Population 2,237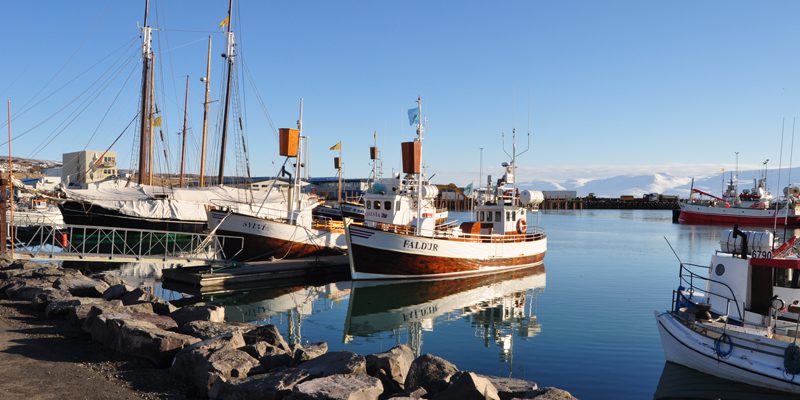 Old folklore suggests some of the country's first settlers (Swedish Vikings) may have arrived in Husavik. This old fishing village on the northeast coast sits opposite Reykjavik, and their distinct church towers over the harbor. The town is a celebrated whale community.
Visiting the area, you are likely to spot humpbacks and dolphins, or you can visit the whale museum for a further look into these impressive creatures. After a long day out at sea, one of several waterfront bars will allow for a refreshing beverage and, if you're lucky, an opportunity to hear tales from the local fisherman.
Húnavatnshreppur – Population 417
Continuing west on the northern coast of Iceland, Osar, on the Vatnes Peninsula, is an incredible place for a peaceful escape. Here, seals abound and can be viewed in their natural habitat. The Hvisterkur rock is only a short distance away and is brilliant sight rising 15 meters out of the water.
The drive out to the Peninsula is worth the visit in itself. You will pass through open fields and unspoiled environments where wild Icelandic horses roam freely and even outnumber the local population.
Check out Iceland for yourself on an Intrepid small group adventure.
Images c/o Michael Sadowski. Feature image c/o messicanbeer, Flickr 
Feeling inspired?