It's a new year, and that can only mean one thing: it's time for another adventure.
In 2023, we're here to help travellers get off the beaten track and forge meaningful connections with local people, while making a positive impact on the places they visit. From sharing special moments with First Nations communities and supporting anti-poaching efforts and animal conservation to remote treks through untouched wilderness, here's our super selection of new and improved experiences that feel good and do good.
1. Go beyond the obvious in Bosnia and Herzegovina
Intrepid has partnered with USAID to support sustainable tourism development in Bosnia and Herzegovina – showing travellers a surprising side of this underrated country on a brand-new expedition, departing for the first time in May 2023.
2. Shop for souvenirs that protect endangered wildlife in Zambia
On our Vic Falls to Stone Town trip (and its reversed itinerary), you'll have the chance to visit Mulberry Mongoose, an incredible woman-run workshop and boutique that directly benefits local people and wildlife by turning poachers' snare wire into beautiful jewellery.
3. Get more out of Morocco when you explore with bikes and hikes
Saddle up to see Morocco beyond the medinas on the brand new nine-day Morocco: Hike and Bike round-trip from Marrakech. Nailing the perfect balance of active adventure and cultural exploration, this route takes you along old caravan routes, braking for excursions off the tourist trail into the Atlas Mountains and around oasis villages.
4. Get crafty with local community members in Guatemala
Wrap up your Real Central America adventure with a trip to San Juan La Laguna, on the shores of Lake Atitlan. Stay with a local Mayan family, explore a local medicinal garden and learn traditional Mayan weaving and dyeing tecnniques at a textile workshop.
5. Explore the culinary capital of Mexico with a local chef
In Oaxaca, on our revamped Mexico Real Food Adventure, you can now join a local chef on a food market tour and get insider tips while learning to make traditional dishes such as mole and tlayudas.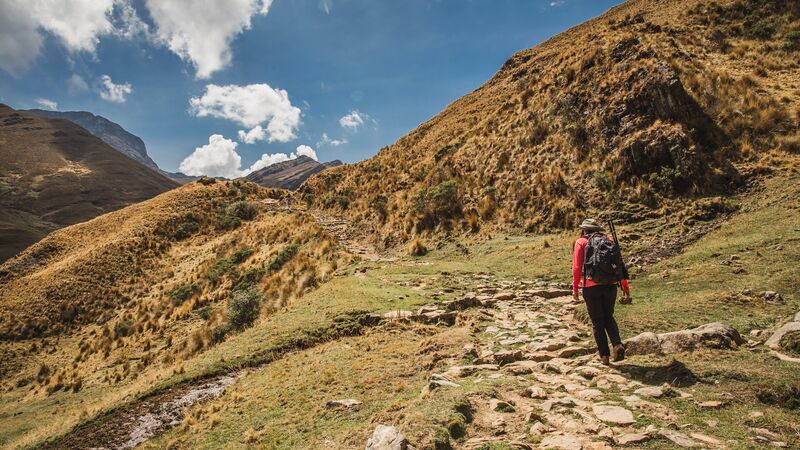 6. Swap Machu Picchu for a trek along the less-touristed Great Inca Road
You might have done the Inca Trail, but did you know it's part of a vast ancient road network spanning thousands of kilometres? On our new 12-day Trek the Great Inca Road trip, you'll hike along a less touristed section of the trail, through the Peruvian Andes, to the incredible Inca site of Huanuco Pampa.
7. Explore untouched wilderness in Comoros
This lesser-known African island nation is home to some of the world's richest marine biodiversity. On our brand new nine-day wildlife expedition you'll have the chance to spot humpback whales and spinner dolphins, watch sea turtles nest and snorkel among manta rays, parrot fish and reef sharks along vibrant coral reefs.
8. Bridge the generation gap in Vienna
During our Highlights of Central Europe trip, stop by one of Vienna's most innovative cafés to recharge with a hot drink and a big slab of homemade cake in a cosy, living room setting. Vollpension employs the elderly to bake their best recipes – simultaneously satisfying hungry customers while helping tackle loneliness and poverty among the older generation.
9. Blaze a (sort of) new trail in Bhutan
After a four-year restoration project, 400 years of history have been brought back to life on the newly launched Trans Bhutan Trail. Follow in the footsteps of traders and monks as you venture through Bhutan's untouched landscapes.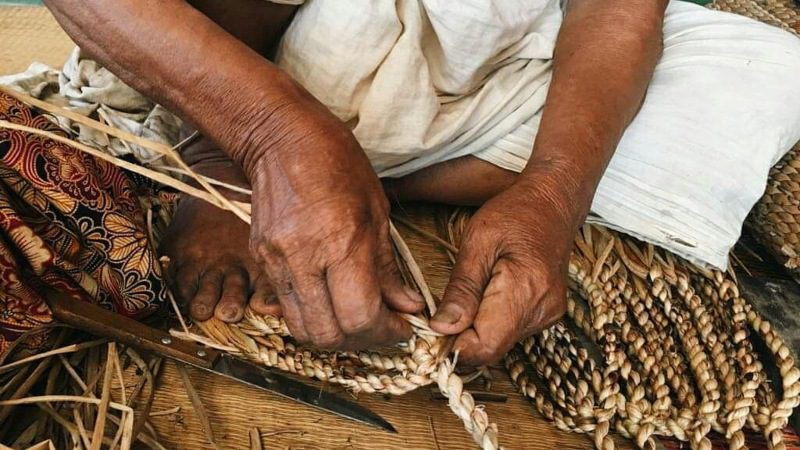 10. Meet women weaving for sustainability in Cambodia
Take your teens to Cambodia and pay a visit to not-for-profit Rokhak, a centre where local women turn an invasive species of water hyacinth into beautiful and sustainable bags, baskets and rugs. Watch them weave their magic, have a go yourself, and learn how the centre is empowering local women.
11. Heed the call of the mountains in Pakistan
Long-touted as the 'next big thing' in adventure travel, Pakistan remains under most people's travel radars. But with our new 15-day expedition, we're hoping to change that.
12. Take a walk on the wild side of the Great Ocean Road
On our new Great Ocean Road and Grampians Adventure you'll spend a morning at Wildlife Wonders, a Conservation Ecology Centre in Apollo Bay. Learn about the challenges facing local wildlife on an expert-guided bushwalk, while keeping watch for koalas, kangaroos and colourful cockatoos.
13. Mingle with Terraba community members in Costa Rica
On our Best of Costa Rica adventure, you'll rub shoulders with the local Terraba community, learning how they've lived off the land for more than 500 years. Get hands-on with a traditional wooden mask carving workshop before tucking into a home-cooked lunch with your hosts.
14. Encounter endangered mountain gorillas in Uganda
Our refreshed Remarkable Rwanda & Gorillas of Uganda trip features more wildlife experiences than ever. The itinerary reads like a who's who of the animal kingdom and includes an incredible hour with endangered mountain gorillas in Bwindi Impenetrable National Park.
15. Visit Palestine's sustainable brewery
Once you've wolfed down a metric tonne of hummus, falafel, knafeh and more in Israel and the Palestinian Territories, you'll want something refreshing to help wash it all down. Enter Taybeh Brewing Company, the only brewery in the State of Palestine. Join us on a Real Food Adventure through Israel & The Palestinian Territories to give them a try.
16. Sail the Adriatic Sea off Montenegro
Sail down a less touristed stretch of the Adriatic Sea along Montenegro's coast on the new 8-day Montenegro Sailing Adventure from Dubrovnik. Hop aboard a private yacht with a handful of new first mates and pop into bays and seaside villages from to Dubrovnik to Budva and back, while dining on fresh seafood and diving into daily swims.
17. Explore an underrated region in Italy
Italy is hardly 'off the beaten track' – just look at Rome's Colosseum or Venice's waterfront in the peak of summer. But that's all the more reason to seek out its quieter corners. Umbria may not have the flair of Florence or the glamour of Milan, but its medieval towns, farmstays and distinct regional cuisine will show you a different, quieter side of Italy.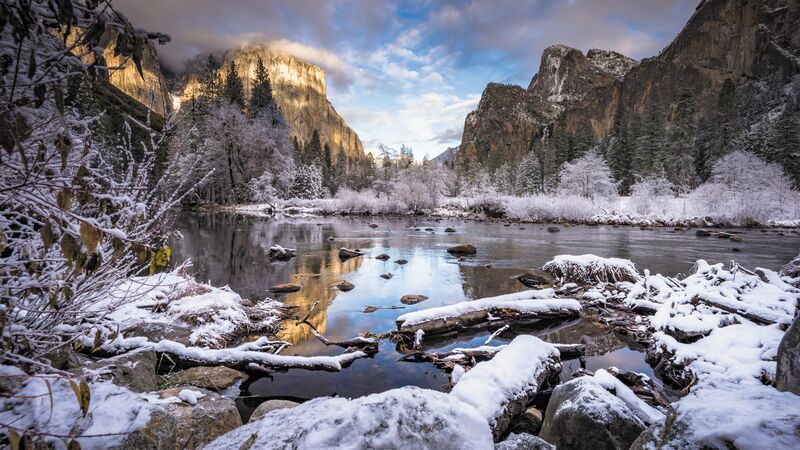 18. See another side of Yosemite National Park – with snowshoes
Get a totally different look at Yosemite National Park on our four-day winter hiking and snowshoeing trip. You'll see this rock climber's paradise in a new light on hikes and snowshoe walks, and spend each night in the rustic comforts of a fully outfitted Airstream trailer in the snow-blanketed silence of one of the world's great national parks.
19. Experience the height of adventure in Tibet and Nepal
Take one of the world's most scenic train rides, hike past snowy peaks, meditate with a local monk, learn how to make momos and share lunch in a Tibetan family's home on this spirit-lifting journey to the roof of the world.
20. Walk in the footsteps of the world's oldest culture In Australia
Lace up your comfiest walking shoes to traverse the incredible landscapes of southeast Queensland on our Walk Queensland's Scenic Rim adventure. Connect with Country during a traditional smoking ceremony to cleanse and ward off bad spirits and gain a better understanding of the ancient culture directly from the Land's traditional owners.
21. Slow down with a stroll through the Western Balkans
Hike past glacial lakes, pine forests and hills full of wild horses as you pass through Croatia, Slovenia, Bosnia and Herzegovina, Serbia, Montenegro and Albania on our brand-new Hiking the Balkans: Via Dinarica trip.
22. Step behind the scenes of a centuries-old festival in Mongolia
Those in search of adventure are sure to find it among Mongolia's untamed landscapes and sparsely populated landscapes. But visiting during the annual Naadam Festival is even more special. This adventure takes you through the wild outback and behind the scenes to meet the competitors in the lead-up to the games.
23. Slide into the hot spots and hidden gems of New Zealand's ski fields
New to the Intrepid range this year, New Zealand ski and snowboard trips get experienced skiers straight to the slopes. On Ski New Zealand: South Island Snow Odyssey, you'll hit 10 of New Zealand's best ski spots in 12 days, including Mt Hutt, the Remarkables, Coronet Peak and Craigieburn.
Check out our Travel Goals to learn more about our new and improved travel experiences for 2023.
Feeling inspired?