Discover the beauty of Cambodia between Phnom Penh and Hanoi. Taste the delicious local foods and experience the new riverside boulevards and art galleries in Phnom Penh before making your way to wander the ancient Vietnamese streets of Hanoi. 
Our Phnom Penh to Hanoi Tours 
Phnom Penh to Hanoi Reviews
Read more about travel in Cambodia
Dec 11, 2018
---
The Intrepid Foundation supports more than 50 local, grassroots projects from...
Jun 28, 2018
---
Visiting Cambodia's Angkor Wat is like being granted the keys to another world for...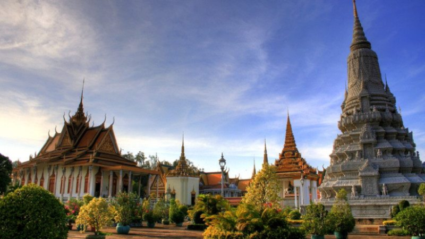 Apr 05, 2018
---
When it comes to incredible sights, Phnom Penh is no one-trick pony.