For all the excitement travel brings, it can also be intimidating, especially when you're visiting a new place. After years of independent travel, I've learned that the key to a successful trip is a balance of preparation and flexibility. But even when I carefully organise my self-planned trips, I sometimes feel overwhelmed and exhausted before I leave.
This was certainly the case when I tried to plan my own trip to Morocco – a place with so much to see and do it makes your head spin. So, when I got the opportunity to join an eight-day Premium Morocco trip with Intrepid, I was intrigued. And I soon found that not only did it take the stress out of planning and logistics, but it also provided the perfect opportunity to build up my confidence when it came to exploring a country that was a little outside of my comfort zone.
From the moment local leader Syeed greeted me and my eight fellow travellers with a warm smile at the welcome meeting, I knew I was in safe hands.
A built-in safety net
Having a knowledgeable leader in Syeed, a tried-and-tested itinerary, plus a group of like-minded travellers to explore with took away all the stress of planning my own trip. It gave me a built-in safety net, meaning that I could live in the moment entirely, fully immerse myself in the culture and experience the true essence of Morocco.
Travelling with a group meant I was more confident to venture beyond the bustling city of Marrakech, to fulfil my dream of spending a night in the Sahara Desert and learning to make traditional pastillas (meat pies) in a local's home in Fez. If I hadn't chosen to travel with Intrepid, I may never have experienced a traditional hammam in Ourika Valley, or shared an enlightening conversation on Islam with a local guide in Meknes, while just feet away from the tomb of Sultan Moulay Isma'il, who ruled Morocco from 1672 until his death.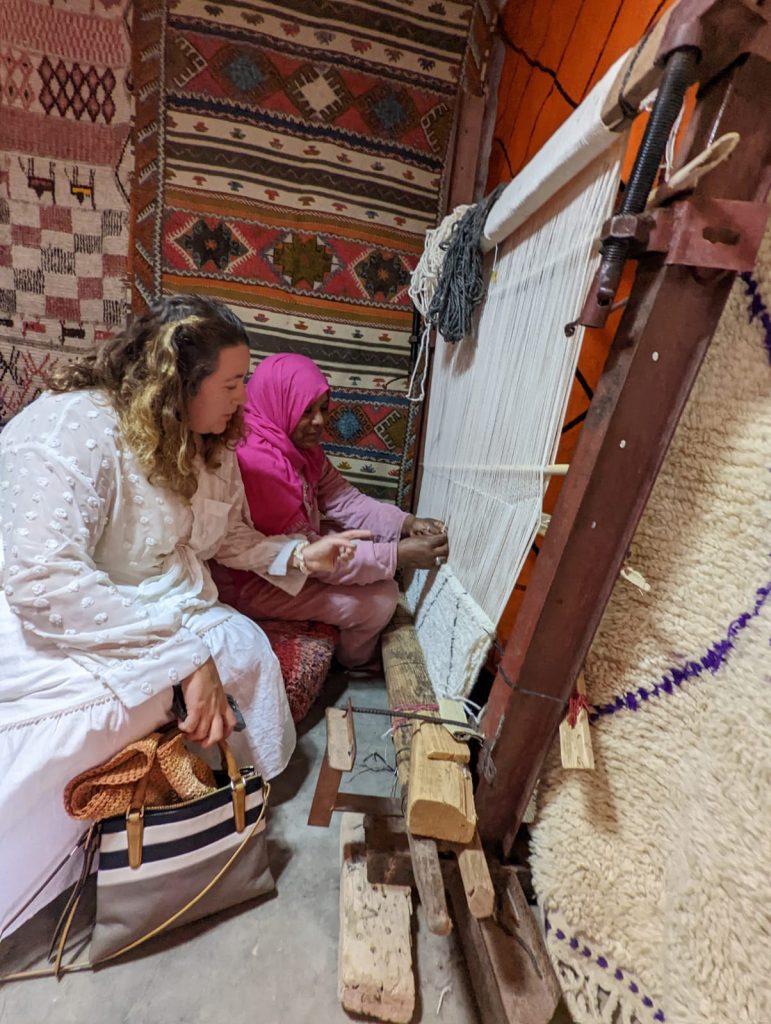 No more decision fatigue
Accommodation can make or break your travel experience. That's why I, like many other travellers, spend a lot of time researching the best places to stay within budget. A good night's rest and sense of safety (or lack thereof) can really impact how you feel about your destination. With Intrepid, I didn't have to worry about any of that. I knew that no matter where we stayed, I could expect a safe, clean and comfortable resting place – and by choosing the Premium tour, I also knew I'd have access to high-end amenities.
Morocco has so much to offer, deciding where to go and what to do was another overwhelming matter when I was trying to plan the trip myself. But on the group adventure, I knew there would be a nice balance of experiences. Our itinerary included the right mix of everything, from tannery tours to mosques and monuments – plus some amazing shopping opportunities.
Our local guides ensured that we not only learned about the rich history and importance of their cities, but how to haggle and what to look out for when browsing for souvenirs. It's the reason I now don't just have a rug from Morocco but an understanding of the Berber women who made it, how it was woven and what the pattern of the rug represents.
I knew that Intrepid only works with and recommends reputable, responsible businesses, so I didn't have to overthink anything. Instead, all I had to focus on was having a good time and not spending too much money on artisan pottery and rugs or fresh orange juice!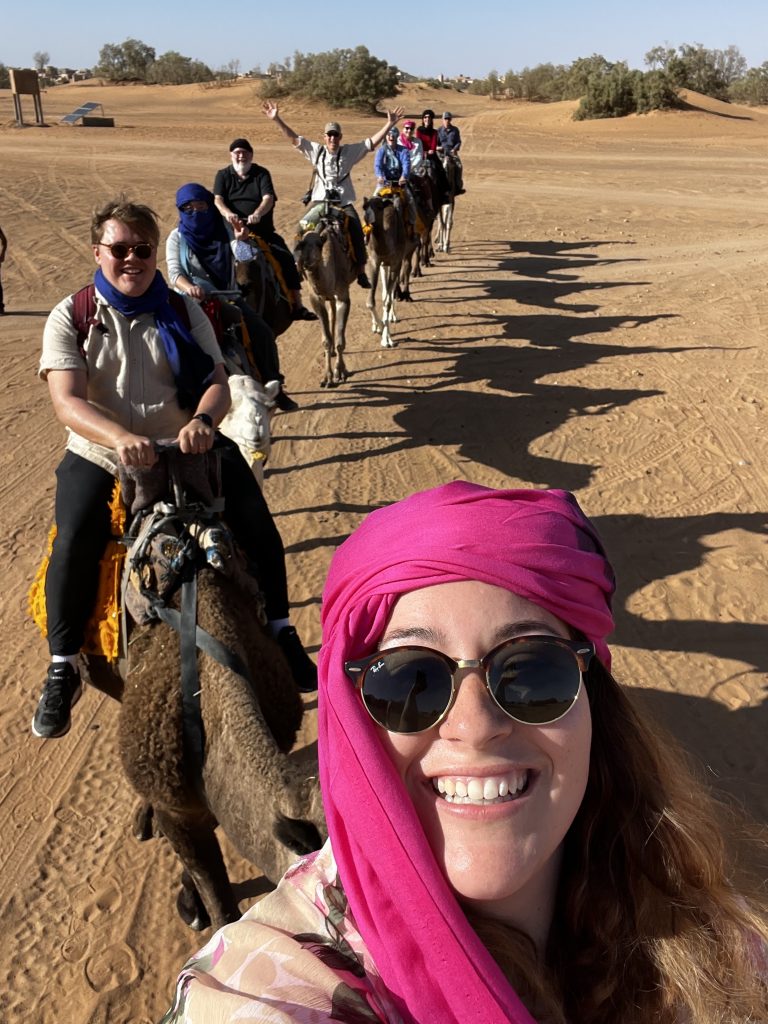 Time, support and encouragement
With Syeed at our side each day, we had a safe space to ask questions and get expert recommendations for what to do or where to eat in our downtime. And, most of all, we knew that he wouldn't let us get in trouble!
Spending so much time with the same group of people was reassuring too. As a result of having the safety net of the group and our leader, plus positive daily experiences with our local guides and activities, my desire to explore Morocco more in the future grew exponentially.
Within days of being on our group trip, I could feel my own confidence in navigating Morocco grow – and I could see it in our group too. There were subtle changes each day; from how we walked on the chaotic roads with less hesitation and navigated the medinas without getting too lost, to how we got the hang of haggling at markets.
We'd been given the tools to explore independently. So, on our last night in Morocco, we all ventured out together to enjoy the famous night market in Marrakech, without Syeed. We walked around, laughing, shopping and trying local delicacies such as snails, served with a toothpick and salty broth. It was a highlight of our trip. And the best part? We did it with confidence.
Amanda travelled as a guest of Intrepid on our Premium Morocco Highlights trip. Follow her adventures on Instagram at @arms.wideopen.
Feeling inspired?