There are bucket lists and then there's the New York Times bucket list.
Their annual list puts all other lists to shame. Mostly because it features a whopping 52 (!) places to visit. But also because this year's recently-released list features Intrepid's very own Women's Expeditions in Iran.
To celebrate, here are our top 10 picks from their list – and exactly how YOU can travel to each of them.
Iran
Is Iran the most welcoming country on earth? All signs point to yes. It's also one of the most sensory, with its mosaic-covered mosques, calls to prayer echoing across the country, and fragrant scents emanating from spice markets and roadside falafel stands. Iran is still a relatively undiscovered destination, making now the perfect time to visit (particularly for US travellers, who can only visit as part of an organised tour).
One trip that we're most excited about is our 12-day Women's Expeditions (did we mention they're featured in the New York Times' 52 Places to Go in 2019 list?), which we launched in 2018 to give female travellers a firsthand insight into the daily lives of local women.
Why we launched our Iran Women's Expeditions, from Jenny Gray, the brains behind them:
Our local Iranian female leaders are representative of a large percentage of Iranian women. They are fully integrated into the workforce, young, modern, independent, and highly educated. They go to the gym, do yoga, get their nails done, keep up with the latest fashion, and are career driven. No different to you or I. That really is the underlying sentiment of these trips. That regardless of where you're from, we are all human. And we are all more alike than we may think.
How to visit: Check out our New York Times-approved Women's Expeditions, or consider a cycle trip, a food trip, a two-week adventure, or an express trip.
READ MORE: 5 UNIQUE EXPERIENCES YOU SHOULDN'T MISS IN IRAN
The Azores, Portugal
The fact the Azores are one of the best places in the world for whale watching is, in all honesty, reason enough to visit. But this spellbinding region of Portugal has oh so much going for it. Think volcanic hikes, crater lakes, cascading waterfalls, black-sand beaches, and more. So whether you like to sail, surf, bike ride, bird-watch, or swim, Europe's answer to Hawaii might well be for you. Consider finding out before the crowds do.
Why Intrepid decided to launch a new trip there, according to Intrepid's Europe Product Manager, Steph Millington:
The New York Times article mentions accessibility and that's one of the reasons we've introduced it. It's located slap bang in the middle of the Atlantic, so you could arguably call this short haul for East Coast US. The coffee and pineapple plantations also make the trip well worthwhile!
How to visit: Check out our new 7-day Highlights of the Azores trip, for a whale-watching tour, fresh Azore cuisine, and hikes aplenty on lava-formed landscapes.
READ MORE: WHY YOU SHOULD VISIT THE AZORES, EUROPE'S SECRET ADVENTURE PARADISE
Hampi, India
We love that this UNESCO world heritage town was included on the New York Times list. Once the seat of the mighty Vijayanagara Empire, this destination straddles both the past and present. Magnificently studded with ancient ruins and rock carvings (yes, there's over 1,600 monuments!), you could explore it for days. But don't forget to relax either – the laid-back temple town is also a hit with backpackers, rock-climbers, students and more.
How to visit: For a 16-day adventure through the highlights of South India, check out this trip. Or if you're between the ages of 18 and 29, check out this 13-day Real South India trip!
READ MORE: 5 GREAT DESTINATIONS FOR SOLO TRAVEL IN INDIA
Danang, Vietnam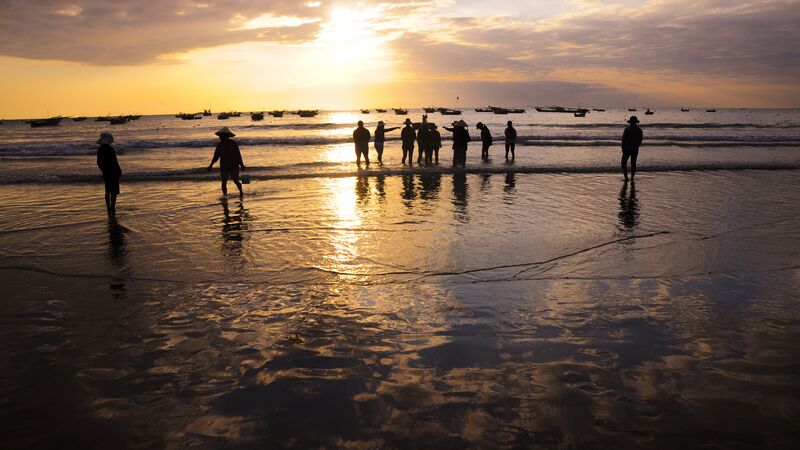 Danang is one of the fastest-growing cities in Vietnam; what was once a low-key coastal strip is now an esplanade of high-rise hotels, fancy restaurants, and boutique shops. But don't let that put you off visiting. Danang is also a rising star in Vietnam's food scene, and is the perfect spot to eat your body weight in just-caught seafood, fragrant noodle soups and fresh rice paper rolls. Thanks to its airport proximity, Danang is also the gateway to one of the country's loveliest cities, Hoi An.
How to visit: Embrace Vietnam's gorgeous coastal city of Danang on our Treasures of Vietnam trip or our Vietnam Discovery trip.
READ MORE: 5 STUNNING WAYS TO STEP OFF THE BEATEN PATH IN VIETNAM
Tatra Mountains, Poland/Slovakia
If you're an outdoorsy kind of person, exploring the Tatra Mountains is a real treat for trekkers, whether in summer (with sneakers) or winter (with snowshoes). It's like an alternative, more affordable version of the Alps; in fact, some people call them the Polish or Slovakian Alps. Along with some pretty jaw-dropping scenery, the European gem is also a great place for food lovers; get set to enjoy home-made pierogi, grilled sausages, pickled cucumbers and pork crackling.
How to visit: If you love a good winter escape, check out Intrepid's 8-day Winter Tatra Adventure (snowshoe walk and cross-country ski trip in the Tatras included!). Alternatively, visit five incredible countries on Intrepid's 15-day Best of Central Europe trip and go hiking in the Tatra Mountains.
READ MORE: 14 UNDERRATED NATIONAL PARKS TO EXPLORE IN EUROPE
Uzbekistan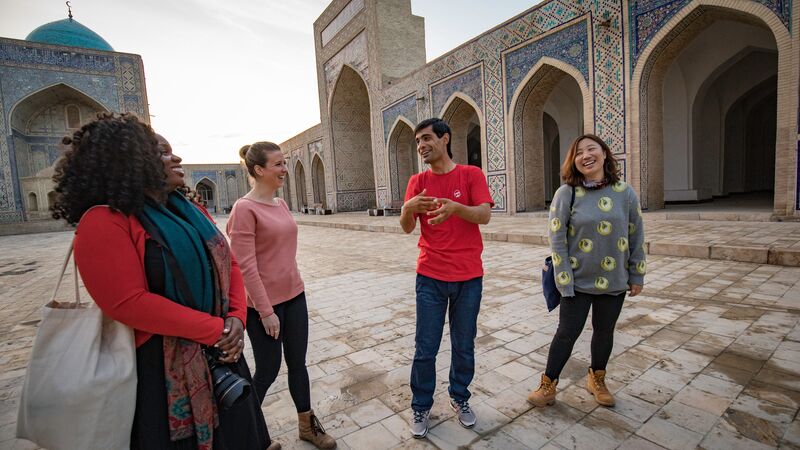 When you combine otherworldly Islamic architecture, Central Asia's holiest city (Bukhara), Soviet influence, starry-skied deserts, yurt camps and precious few tourists… what do you get? An overlooked and totally Intrepid destination. Yes, it's Uzbekistan. And we predict you're going to start hearing a lot more about this gem in travel circles. Just you wait…
Why 2019 is the year to visit Uzbekistan, according to Tara Kennaway, Intrepid's Asia Product Manager:
For years, Uzbakistan has been a place worth discovering, with most travellers visiting as part of a longer overland journey through Central Asia. Now with e-visas (soon to be visa-free for many countries) and better frequency of flights, this country that was once at the centre of the Silk Road justifies a visit on its own.
How to visit: Consider embarking on Intrepid's NEW 9-day Uzbekistan Adventure trip. If you're looking for a longer adventure through the region, check out our Central Asia Explorer or Ultimate Silk Road trip.
READ MORE: THE TOP 5 PLACES TO VISIT IN UZBEKISTAN
United States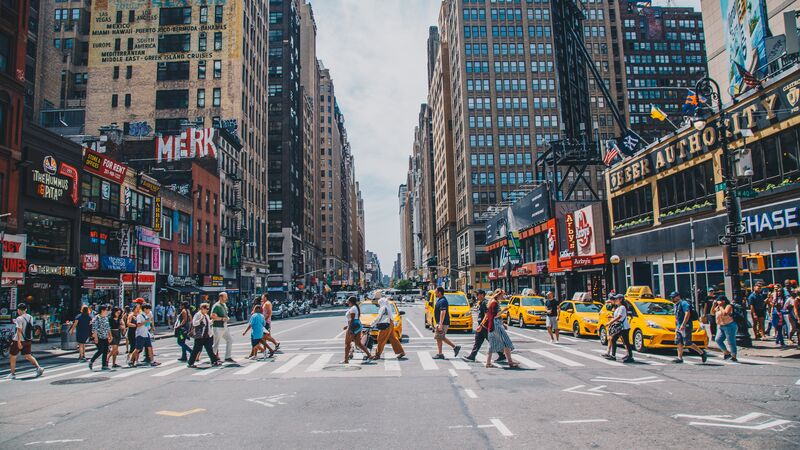 It's so easy for travelers to think they know what American cities like New York City or Las Vegas are all about – they're such iconic destinations that it can seem like there are no hidden bits left to explore. But the challenge is in seeing them differently, and that's why we love that both cities are listed on the New York Times list.
So, how to check out their lesser-known gems for yourself? Our Urban Adventures day tours – and their exceptional network of local guides – are invaluable for anyone who wants to learn local secrets. They know off-track things like where to find artwork by world-renowned artists in Houston's underground tunnels, where to go vintage shopping in Vegas, or where to find the best bagels in Brooklyn.
How to visit: Check out Urban Adventures for day tours all over the USA (and world!). Prefer an extended vacay? Take our 22-day Best of America tour, from New York to San Fran, or our 9-day American Jazz Festival adventure, taking in Memphis, Nashville and New Orleans.
READ MORE: 6 REASONS TO DO A GROUP TOUR IN THE US (FROM A GROUP TOUR SKEPTIC) 
Falkland Islands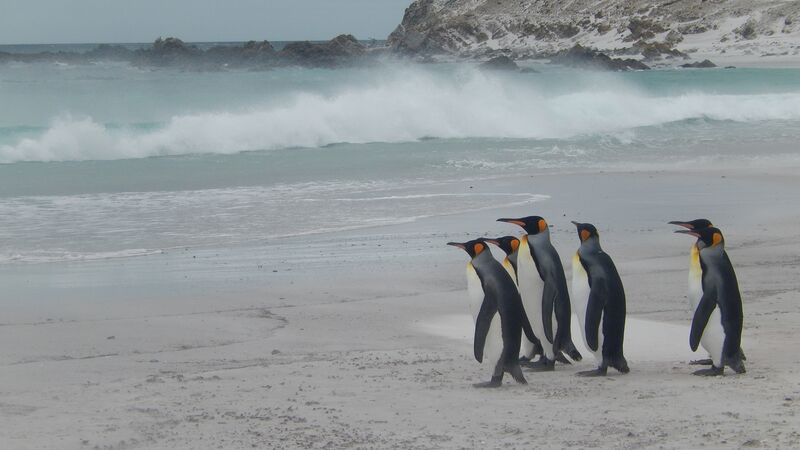 These days, the majority of travellers visiting the Falkland Islands only stop by for a day or two, as they make their way to Antarctica. But you'll need more than a few days to experience just what these islands have to offer. For starters, there's the incredible wildlife: five types of penguin (who you're likely to see strutting their stuff along the beach, like a crowd of grooms en-route to a wedding), playful sea lions, languid seals, and a variety of sea birds. Then there's the landscape; many parts look as though as someone has dropped a large swathe of land from country England onto this Antarctic island. The refined English architecture contrasts strongly with the harsh surrounding environment.
How to visit: Our new 8-day Falkland Islands expedition gives travellers the opportunity to meet and interact with the locals, learning about the intricacies of life on this British island in Antarctic waters, and the strong sense of community and cultural identity in such an isolated location.
SUBSCRIBE TO INTREPID'S NEWSLETTER FOR TRAVEL DEALS, GIVEAWAYS, STORIES AND TIPS
Zadar, Croatia
Zadar is known for the Roman and Venetian ruins of its Old Town, but the enchanting Croatian city is so much more. Perched on the coast, and boasting the perfect mix of traditional and youthful, it's one of Europe's artiest up-and-comers. Case in point: a solar-powered public dancefloor and a sea organ art installation right on the water. Oh, and don't leave without trying Maraschino, a locally-produced cherry liqueur, or some of the city's ultra-fresh fish.
How to visit: Cruise from Split to Venice on this 8-day Adventure Cruise. Alternatively, explore Croatia AND Slovenia on this trip, or travel from Dubrovnik to Bled on this 15-day adventure.
READ MORE: EVERYTHING TO KNOW ABOUT CROATIA'S INCREDIBLE ART SCENE
Tunisia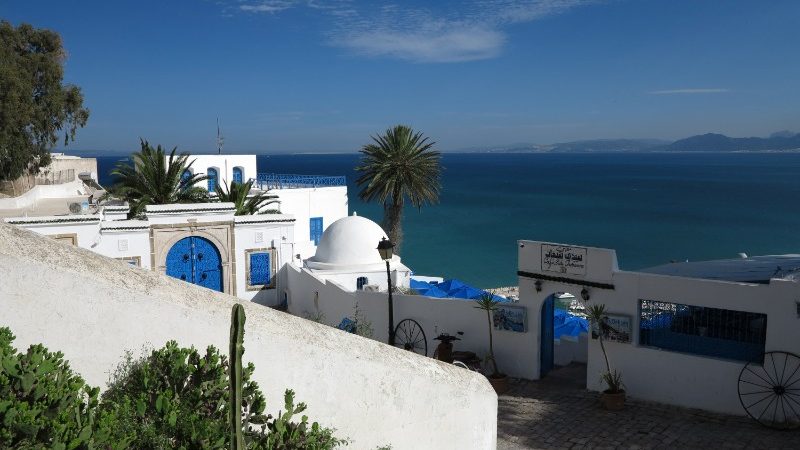 The New York Times listed Tunisia's capital, Tunis, as a must-visit. We agree, but with Western governments largely removing travel advisories for the country, we're pretty passionate about putting all of it back on the tourist map. Because Tunisia screams adventure. From landscapes that range from forested coastline to endless sand dunes, to French-influenced North Africa eats, to a fraction of the visitors its Arabic and North African neighbours attract, it's truly one to watch.
Why we decided to launch a new Expedition in Tunisia according to Jen Hartin, Intrepid's Destination Manager for the Middle East:
This destination needs our support. And it's perfect for those looking for a travel experience that includes seaside bliss and desert landscapes, history and culture as fascinating as in Egypt or Iran, really good food and far fewer visitors.
How to visit: Intrepid's 12-day Tunisia Expedition offers cliffside towns, UNESCO-listed sites, mountain stays, Sahara treks, and so much more.
—
Make 2019 the year you make your travel dreams a reality. Check out Intrepid's top trips in 100+ countries.
Feeling inspired?