This story was originally published on Adventure.com.
You've picked your trail. You've booked your ticket. You've bought your boots. You've clocked some extra miles at home and you've stocked up on trail snacks. Next stop: the literal or metaphorical summit of whichever trek you've decided to tackle. Your own personal Everest.
But whether you're trekking in Peru, Tanzania, Borneo, Papua New Guinea or anywhere else in the world – you won't be going anywhere fast without the help of a porter. The unsung heroes of the trekking industry, porters clock unfathomably long days, while carrying unfathomably heavy loads, for unfathomably little pay – all in a bid to make your journey as comfortable as possible.
FIND OUT MORE ABOUT OUR STEP UP FOR PORTERS CHALLENGE HERE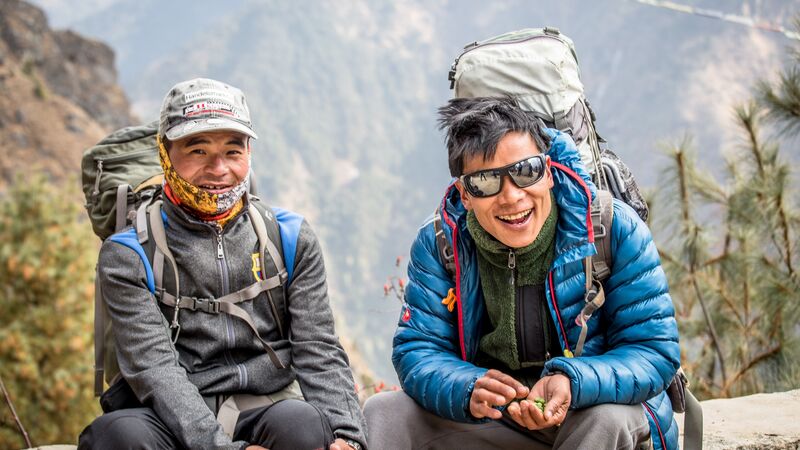 But unlike other travel industry professions, porters are notoriously under-represented. Many porters suffer low wages, dangerous working conditions, poor nutrition and receive very little support from the companies that employ them. While working conditions for porters vary greatly from one country (and company) to the next, there is a universal lack of understanding around the issues these men and women face on a day-to-day basis.
But all of that's about to change.
As part of its Step Up for Porters Challenge, which kicks off on 1 June 2019, The Intrepid Foundation (Intrepid Travel's not-for-profit arm) has commissioned a piece of independent research that aims to shed light on the state of porter welfare around the world.
The results, expected later in June, will be a positive step towards inspiring the tourism industry to take better care of their porters, and to provide porters around the world with better working conditions and an improved quality of life.
RELATED: IT'S TIME FOR THE TRAVEL INDUSTRY TO STAND UP FOR ITS PORTERS
While The Intrepid Foundation's parent company, Intrepid Group, already has a porter policy in place, the Foundation believes more needs to be done to ensure fair working conditions for porters around the world. "The key international tour companies are doing reasonably well," says The Intrepid Foundation general manager Robyn Nixon. "The issue is that locally, there are a lot of small businesses, and they might be cutting costs and corners. In an ideal world, we want to get the travel industry to move towards an agreement on a global policy for porters. Part of that might not just be about their working conditions and equipment, but also career progression and the education they need."
In addition to the research piece, The Intrepid Foundation is challenging travellers to support porters' rights by logging virtual steps on some of the world's most iconic trails (think Everest Base Camp, Mt Kilimanjaro, and the Inca Trail) via the Healthwise app over the month of June.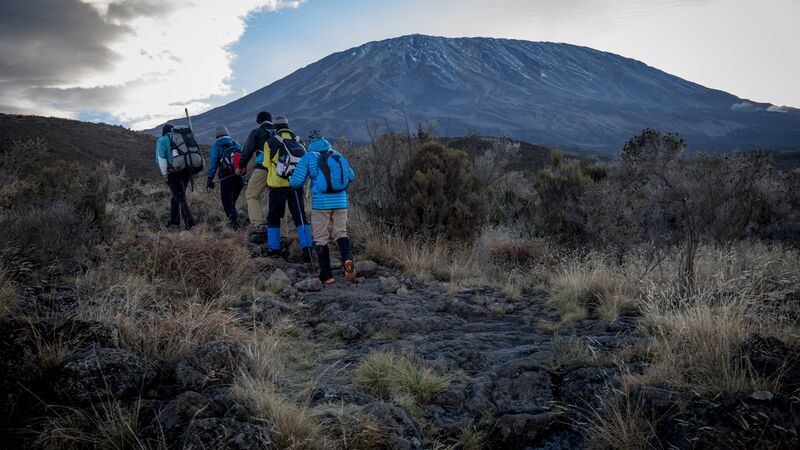 A $25 registration fee will go directly towards the Porters Collective, which is made up of three NGOs that support porter rights. In addition to the registration fee, participants can compete on leaderboards in the app, and set up personal fundraisers individually or as part of a team.
The goal is to raise over $175,000 for porter rights, and a few lucky steppers will be in the running to win a trip courtesy of Intrepid Travel. "Anyone who's done a trek really understands the importance of porters and the amazing work they do," says Nixon. "And as a foundation, we're trying to help people get fit while also doing good for porters – we really believe they're at the heart of any trekking experience, anywhere in the world."
The Intrepid Foundation's Step Up for Porters Challenge will run from 1-30 June 2019. You can participate by signing up, contributing a $25 donation to support porters, and tackling a range of 'virtual' treks around the world. All donations will go towards improving porter welfare around the world.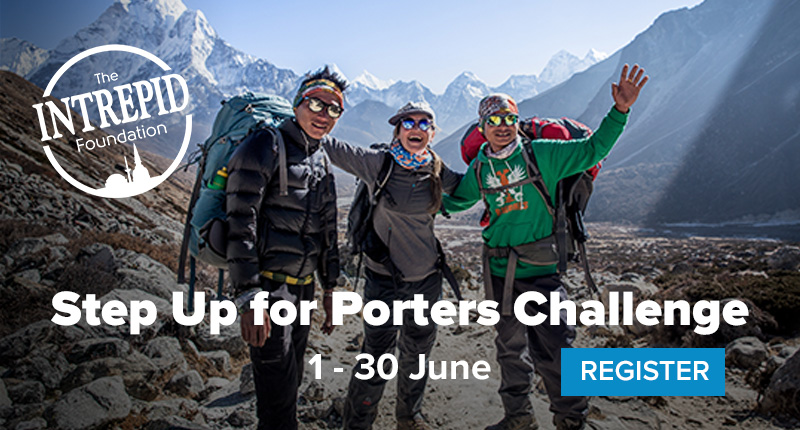 Feature image by Ryan Bolton. 
Feeling inspired?