A rucksack is the suitcase of the adventure traveller. On your Intrepid trip, you and the kids will be carrying everything you need on your back, from batteries to hiking boots. We're no strangers to rucksacks and know that using every inch of space is key, so check out these five handy hints on how to pack your family's rucksacks for your next holiday together.
1. Get organised.
You're trekking the Inca Trail, pushing through crowds in Delhi, always on the move and organisation is essential. Buy a handful of cheap pillowcases to arrange your gear; pink for trousers, green for tops, flowery for shorts, you get the idea. It beats spending extra money you didn't budget for on special packing cubes, especially as pillowcases are soft, mould easily together and do just as good a job. Plus, if you find yourself without a pillow case in Africa or Asia, you've got a ready-made one to go!
2. Pockets are precious.
A great rucksack should have lots of sections and pockets. Life's so much easier when you have a dedicated space for socks, your micro towel and your torch, because you'll always know where to find things. It'll also save the kids pulling everything out of their bags and spreading it all over the floor of your hotel room, when they're looking for their favourite cuddly toy or t-shirt.
3. Where's my toothbrush?
Most likely, the first thing your family will want or need, other than bed, when you arrive in Thailand after an 11-hour flight is your toiletries bags. You might think it's easier to pack it in the middle of your clothes, securing all bottle tops and lids, but we'd recommend grabbing a waterproof wash kit and packing it as the very last thing. There's nothing worse than rushing to get the last available shower when you can't find your shampoo, right?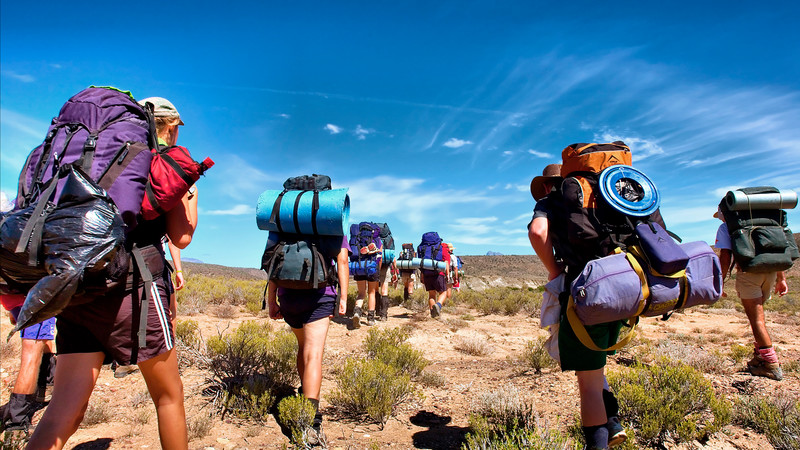 4. Plan then pack.
At some point in your trip, you're going to need everything you've packed, but all at once? Highly unlikely. Before you go, spare a thought for the destinations and types of activities your family will be doing. Will the kids need their swimming stuff on day one in Buenos Aires, or can they be tucked further down their bags? You don't want to be heading to bed in the heart of the Serengeti, when you realise you've packed your warm fleece right at the bottom. So, plan, plan, plan.
FAMILY 101: WHAT TO CONSIDER BEFORE TRAVELLING WITH KIDS
5. Invest in a rucksack that opens like a suitcase.
It might feel like cheating, but you'll kick yourselves when the other families on tour zip open their bags to reveal a pristine selection of perfectly packed pillowcases. It's much easier to spot what you need when your clothes are arranged side by side, instead of piled on top of each other.
Looking for a hassle-free family adventure? Check out our awesome range of specially-designed family itineraries.
Feature image C/O Blaise Vonlanthen on Unsplash.
Feeling inspired?