As the 'post-pandemic' world opens up again, many of us have raced to recapture the joys of carefree travel. But if COVID-19 taught us anything, it's not to take our freedom, planet or health for granted. We spoke to one courageous traveller who, after a life-changing accident, is embarking on adventures at her own pace.
In October 2018, 22-year-old travel lover Morag Forbes had the world at her feet. Newly graduated, she had recently moved to London for a busy role in the rail industry and was looking forward to a long weekend in Madrid with friends in November. This girl was going places.
But one day, as she cycled home from work, Morag was knocked off her bike in a hit and run. In an instant, her life was turned upside down.
"I didn't think I would ever travel abroad again."
Before the accident, Morag had been an enthusiastic globetrotter. "Travel has been a part of my life for as long as I can remember. I was lucky to grow up travelling the world with my family. Then as I got older, I started travelling independently. From attending a conservation course in Kruger, South Africa to studying abroad in Rotterdam, Netherlands for a year, to travelling solo around South East Asia. Travel was a part of my identity. It never occurred to me that one day I wouldn't be able to adventure with such ease anymore."
After the accident, travel had to take a backseat for Morag. She had to learn to walk again and underwent four knee surgeries to regain use of her right leg. Unfortunately, a slew of other, unexplained symptoms appeared – from weakened vision, loss of balance and chronic joint and muscle pain in her right leg and hip, to difficulty with fine motor skills and the occasional misfiring of the messages between her brain and right limbs.
Not only did Morag's pain and reduced mobility pose an obstacle when it came to travel – her new disabilities raised practical barriers too. "As long as I had an undiagnosed neurological issue, I couldn't get travel insurance anywhere, for any amount of money."
Furthermore, mental health struggles brought on by the traumatic incident, exacerbated by long hospital waiting lists and multiple COVID-19 lockdowns, made recovery even more challenging. "There was certainly a grief process to go through", says Morag, now 26. "In some ways lockdown was easier because no-one was going anywhere. Then the world started re-opening and people started their lives back and I was still stuck. I didn't think I would ever travel abroad again."
Turning things around in Turkey
Thankfully, that fear didn't come true. In March 2022, Morag was finally diagnosed with functional neurological disorder (FND), a complicated condition that affects the nervous system and can arise as a result of physical and emotional trauma. The late diagnosis, while frustrating, gave her some answers and the ability to pursue an improved treatment plan – meaning things started to look a little brighter.
'Between finally being able to get travel insurance, getting sign-off to travel from my medical team and making sure I was strong enough, there were a lot of balls to juggle, but I felt ready to travel, and I knew I could make it work.'
After testing the waters with a couple of close-to-home day trips, then getting a family holiday in Italy under her belt, Morag was ready to fly solo, and chose to join our Turkey Highlights trip (her fourth Intrepid trip – the first since the accident). "I didn't know exactly how Turkey would work out, but I knew that living in fear was worse.
"I was still unwell in Turkey. I did have to manage a lot of additional problems, from managing my medications and symptoms, to not being able to eat a lot of the food. But I still had a wonderful time."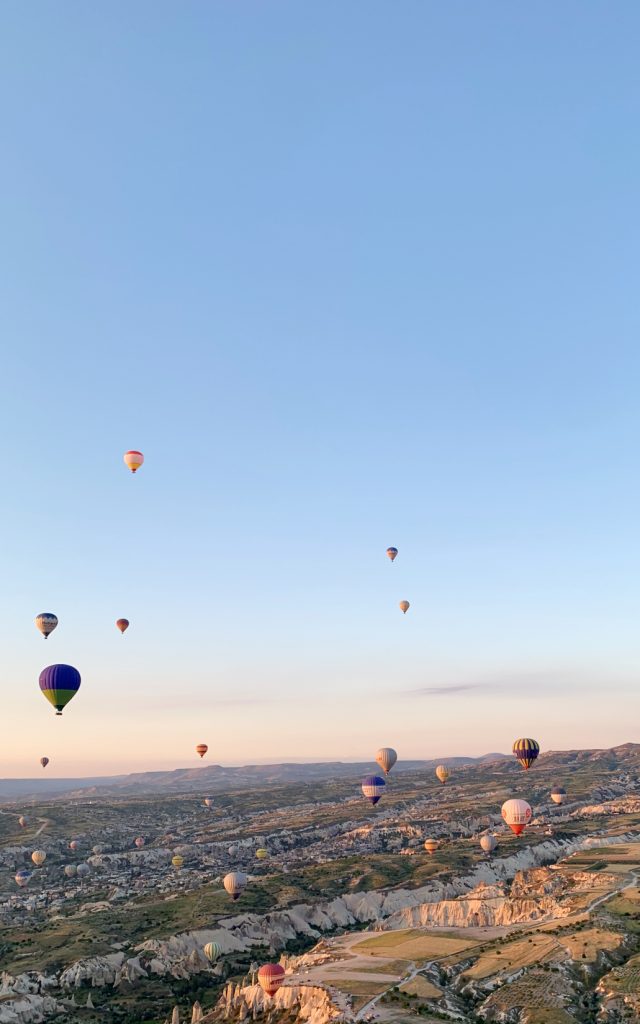 One particular experience she had on that trip gave her a renewed perspective, in more ways than one.
"The sunrise hot air balloon ride in Cappadocia was probably one of my top life experiences ever. It lives up to all of the hype. You feel like you are weightless floating through the air. To see that many balloons of all different colours floating over a landscape diverse in geology, archaeology and history… It was just breathtaking.
"It was quite moving to think that not long ago I was at the start of my first three-month hospital admission. If you had told me then that one day I would be flying through the sky in a hot air balloon in Turkey I never would have believed you. So that was pretty special."
Looking to the future
Life continues to evolve for Morag, and things are looking up. She started a masters in social work in September 2022, recently returned from a few days in Rotterdam with friends and is eyeing up potential trips to take during the Christmas break.
"I am so inspired to travel more. I don't think going back to full solo travel is the right thing for me just now. But I liked the mixture in Turkey of having a few days on my own and then joining a group. I can't be as carefree as I used to be and certainly can't travel light with only hand luggage but I can make it work.
"My travel bucket list is really very long. I would love to see the south of Vietnam and Cambodia, and I'm thinking about going to the Balkans too!"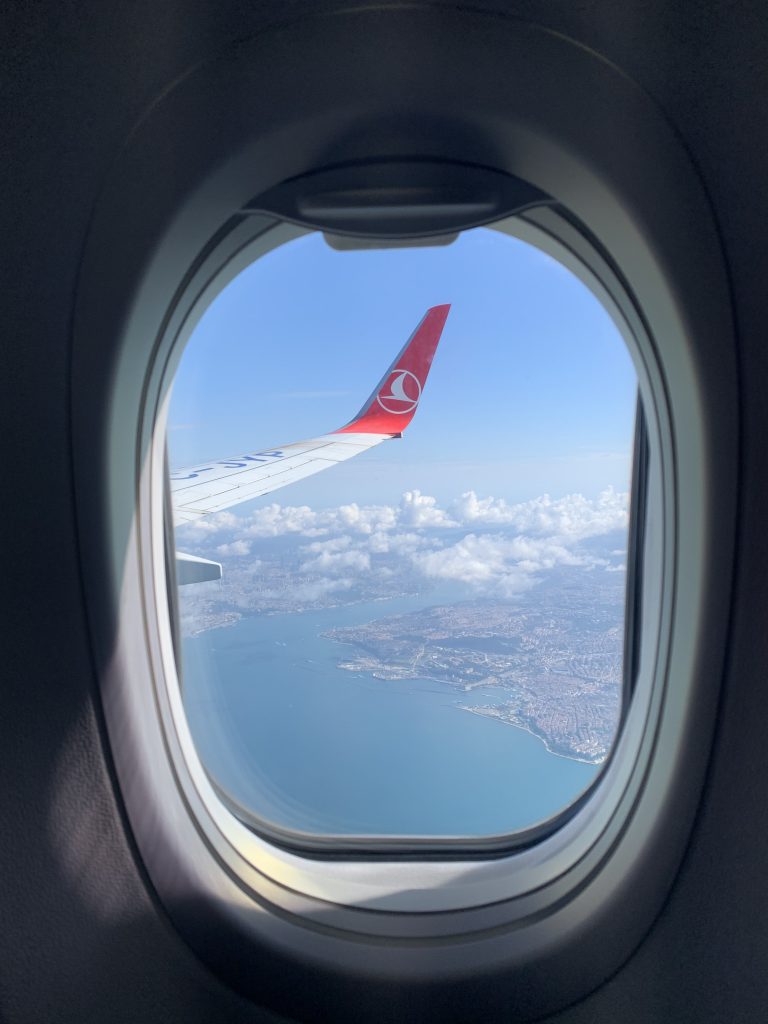 Advice for travellers with disabilities
Morag is passionate about encouraging other travellers with disabilities to get out there and see the world. Here's her advice for those considering it.
"I think everyone worries about standing out, and as someone with a disability that fear is amplified. But although I felt self-conscious about using my walking stick on long travel days; about needing to run to service stations because my gastrointestinal issues (that have appeared since the accident) were playing up; and taking my meds in front of people – no-one cared. Honestly, people hardly noticed and when people did it really was not a big deal.
"Travelling with a physical or mental illness is stressful and joining an organised group just helps take away some of the stress. I would recommend speaking to Intrepid in advance. They were really helpful with making sure I was as prepared as I could be.
"On a practical note make sure you have a very comprehensive travel insurance policy that covers all of your health conditions. You will probably need to pay extra and if you are like me may need to use a specialist insurance provider. But it was a huge source of comfort for me to know if something did go wrong I would be able to get the care I needed.
"I am so grateful that I've been supported as a disabled traveller and am still able to see the world. I like to think that by sharing my travel experiences I can inspire other disabled people to travel too."
And some final words of wisdom? "You don't need things to be perfect and you don't need to feel ready, you just need to take that first step and see what happens."
Learn more about accessible travel with Intrepid. Want to follow Morag's journey? Check out her blog Life of Morag or follow her on Instagram @lifeofmorag.
Feeling inspired?