How much do you know about Comoros? If the answer is not much, you're not alone.
This underrated archipelago off the east coast of Africa is often overlooked in favour of its fabulous neighbours such as Madagascar, Mauritius and Seychelles.
But travellers looking to go beyond the glossy Indian Ocean brochures are in for a treat. Comoros is home to some of the world's richest marine biodiversity and the island of Mohéli was designated as a UNESCO biosphere reserve in 2020.
On our new nine-day Comoros Wildlife Expedition, travellers will get the chance to spot humpback whales and spinner dolphins, watch sea turtles nest and snorkel among manta rays, parrot fish and reef sharks along vibrant coral reefs.
We caught up with local marine ranger Salim Ben Ali – otherwise known as Rambo – to learn more about the islands' wildlife and understand how conservation efforts are improving the odds for rare and endangered species.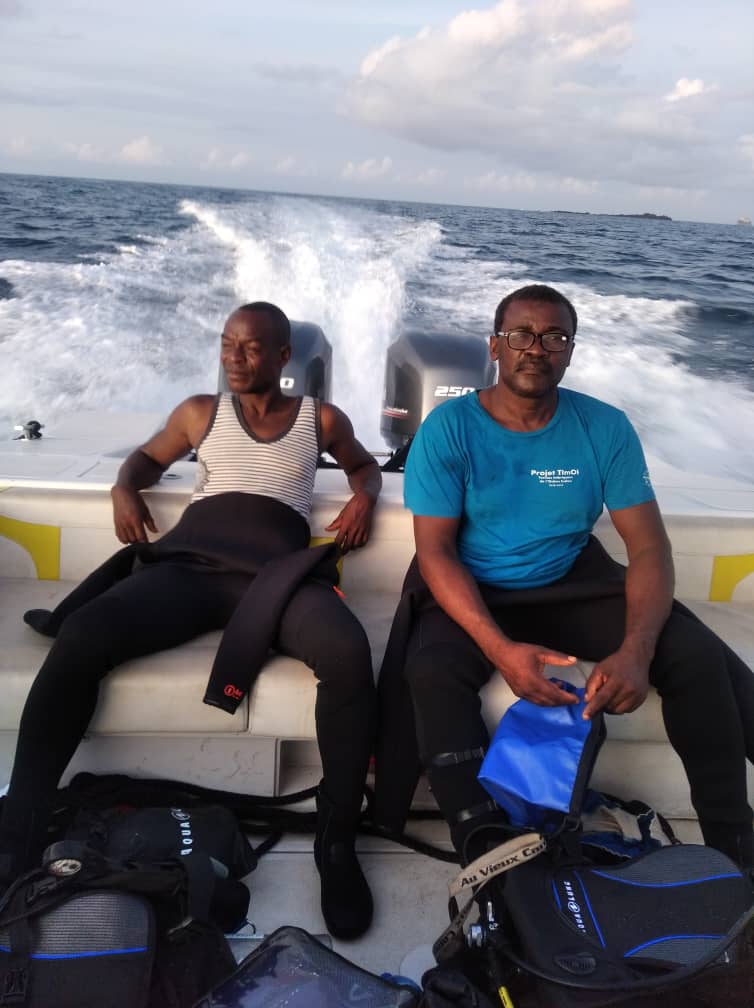 When did you become a ranger and why?
I used to be a farmer and a fisherman. I could see that our country has amazing natural riches but I could also see that they were starting to disappear.
I became a ranger in 2014 because I wanted to protect these landscapes and creatures – if we don't do it, our children will have nothing. I also want to protect our amazing natural environment so that visitors from other countries can also come and enjoy the beauty of Comoros.
What wildlife can travellers spot in Comoros?
We have many endemic species in Comoros – from the Moheli brush warbler to the Grand Comoro day gecko – as well as lemurs, parrots and various types of dolphins and whales. Rangers feel a responsibility to protect all of them and preserve the biodiversity of our islands. We have many success stories already.  
The Livingstone's fruit bat (or flying fox) – found only on the islands of Anjouan and Moheli – is one of the world's largest bats. They are threatened by deforestation and expansion of human settlements into their habitat. But through Moheli National Park's work to protect the forests, numbers are increasing.
Green sea turtles are also at risk. Unfortunately, human poaching can be a real threat, as they are very vulnerable when nesting on beaches. Thanks to educational programs and our work as rangers patrolling for poachers, local people are learning about the importance of conservation and this threat has been greatly reduced.
One of the rarest animals spotted around Moheli is the dugong. While poaching of these gentle giants has now ceased, they are still vulnerable due to the loss of their primary food source, sea grass. Sea grass beds have diminished due to erosion and sedimentation from increased cultivation on the island. Programs are now in place to educate farmers with better techniques to reduce topsoil erosion and sedimentation, which will increase sea grass growth and help give the dugongs a chance to rebound.
My favourite creatures are humpback whales. It is incredible to be close to such an enormous animal but feel no sense of aggression on their part or fear on mine. It's something that few people get to experience. Every time, I am reminded how critical it is for us to protect them, so that future generations have the chance to share this same experience.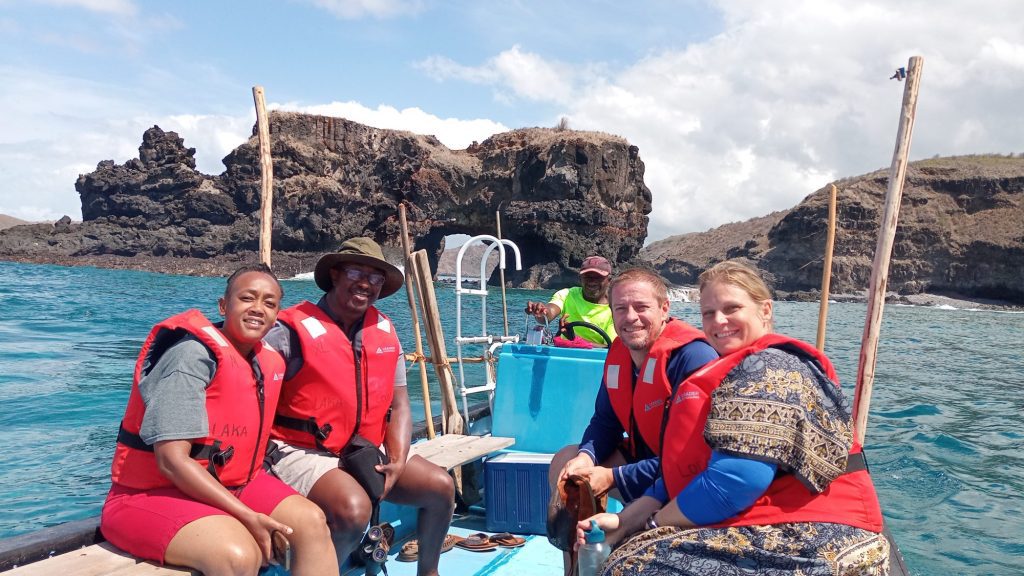 Why should nature lovers visit Comoros?
Moheli National Park staff have been working hard to preserve the incredible nature here for more than 20 years. There have been a number of recent studies by international scientists who have confirmed that both our marine environment and the primary forest here are exceptionally well-preserved examples of Indian Ocean island ecosystems.
We have one of the highest levels of marine biodiversity in the world. So if you are looking for the chance to explore a beautiful natural environment that few travellers have ever seen, then come visit us here in Comoros!
Inspired to embark on a nature-themed adventure on these lesser-known African isles? Check out our Comoros Wildlife Expedition.
Feeling inspired?