It's our final meal in Cabo de la Vela, a small village in Colombia's very north-east enveloped by dunes and edged by the blue waters of the Caribbean.
As we sit on our mismatched plastic chairs, drinking from small bottles of illegally imported Venezuelan beer and watching the sun slowly disappear below the horizon, the chef – a plump, ever smiling Wayuu woman – sits quietly in the corner watching us eat.
Shy at first, between mouthfuls of fresh fish she slowly tells us a little of her village's history, of what life was like before the tourists came. We ask her whether the tourism is a good thing and with a nod of her head, she is quick to agree. Without us, her restaurant would have no customers, nor her daughter's across the road. For 40 years, she tells us, tourists have been here to sell bags to, cook fish for and to fill the hammocks that line the water's edge. We are her lifeline.
Why you may be wondering, are we telling you this story?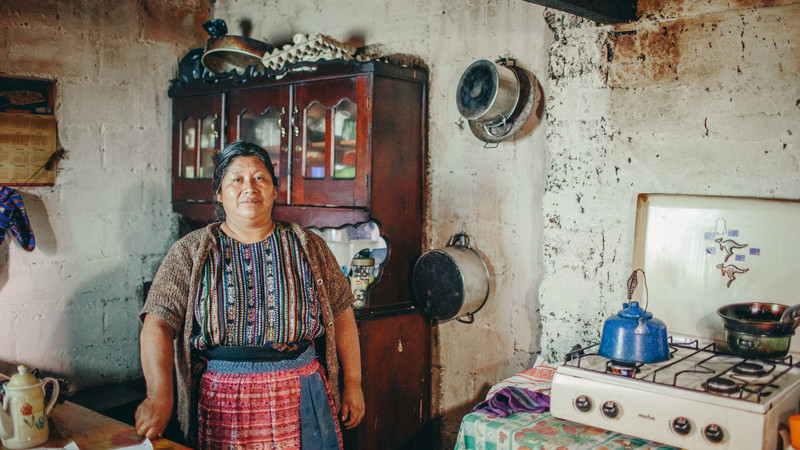 Well, what you may not realise, is that this conversation took place in Spanish – grammatically incorrect, rambling, and, at more than one point requiring an enthusiastic display of charades, but still, Spanish. The result? We left that tiny restaurant by the sea with a little insight into the life of a woman we would have otherwise soon forgotten, and a connection that would never have been possible had we failed to grasp Colombia's lingua franca.
This, of course, is not to say that learning Spanish was easy. Despite years of foreign language teaching under both of our belts, we have to remember that we were taught in British schools, and are, ourselves, British. We are blessed, and cursed, with the ability to travel to many parts of the world and have people bend to our own language.
A journalist once famously said, "You can never understand one language until you understand at least two." As we saw other Europeans drift with ease between Spanish, Italian and French on our travels, it became apparent that never has this quote been truer.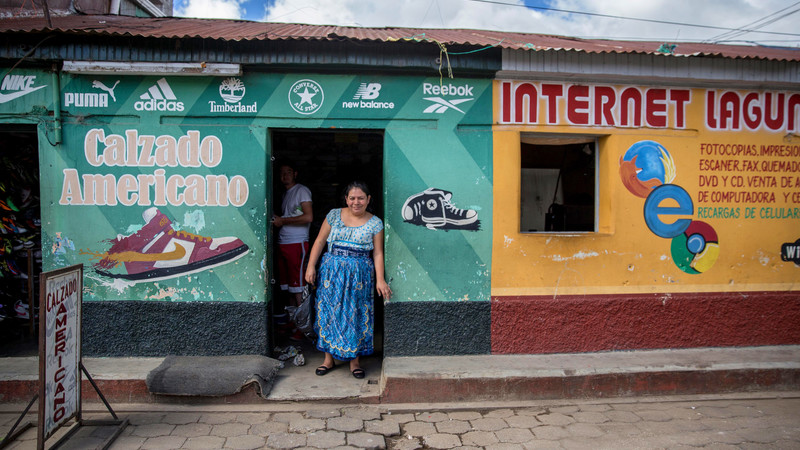 Instead, from our arrival in Mexico with little more than a handful of conjugated verbs, a surprisingly long list of memorised fruit and vegetables and several ways to say hello, to our two-week immersion in a Guatemalan language school, the process was slow but enjoyable. We'll never forget arriving in a dingy bar next to a petrol station in small-town Guatemala and having an incredible night's conversation with our five verbs, Google translate and a healthy serving of the country's best rum; we thrived on small interactions with locals that went beyond the mundane.
Related: What's hot in South America? We ask the world's best travel bloggers
Without a steadily growing embrace of the Spanish language on our Latin American adventure, we never would have been able to chat with Bolivian taxi drivers about the upcoming election, learn a little more from locals about Argentina's problematic economy, or the tragic stories of Colombia's and Chile's forgotten people.
Learning Spanish gave us a voice with which we could ask questions we were unable to find answers to in guidebooks and the ability to understand the human stories which create a country's unique history and identity.
Undoubtedly, we know that not everybody feels the same way, that there are certainly those who travel to Latin America without the desire to learn – but we can't help but feel that they are missing out. A country is so much more than simply a collection of epic views and bucket-list experiences; to us, the characters that you encounter along the way are just as important.
Latino culture is encapsulated within its language and, if you're passionate about travelling in Latin America, then you should also be passionate about trying to learn some Spanish. Learn how to say hello, goodbye and good day, master as many numbers as you can, and how to order your favourite drink at the bar. Hell, try and learn the lyrics to that Enrique Iglesias song that is always on repeat! Your future karaoke-ing self will thank you for it.
You don't have to be fluent – even after two years we aren't – but being able to engage the market stall owner, the old man on the bus or the kid on the street corner will breathe life into your adventure in a way that depending upon someone else having learned English will not.
Of course, we understand that if you're heading off on a two-week adventure, unless you're Matthew Youlden, you're unlikely to master a new language – but there's nothing to stop you trying. After all, you'd be amazed at just how far a little bit of Spanish can go.
Words by the lovely Emily and Andrew of Along Dusty Roads. You can also follow more of their adventures on instagram: @alongdustyroads
When you travel with Intrepid, you travel like a local, eat like a local, and sleep like a local. And now, thanks to our partnership with the language learning experts at Babbel, you'll be able to talk like a local too. Book any South America trip before 15 August 2017 and receive a half price subscription to Spanish or Portuguese language lessons online, courtesy of Babbel. There's no better way to connect with local people and places, so say hola to la vida loca!