The Kilimanjaro Porters Assistance Project (KPAP) has been improving porters' lives and fighting for better conditions on Kili since 2003. When the pandemic hit and borders closed in 2020, thousands of porters faced unemployment. KPAP turned to an unusual solution: organic gardening.
Karen Valenti remembers what life used to be like for porters on Tanzania's Mt. Kilimanjaro. Rewind 20 years, before the Kilimanjaro Porters Assistance Project (KPAP) began, and conditions on the mountain were grim, to say the least.
"When I came on board in 2004, porters were carrying heavy loads – more than the industry's weight limitation," she says. "They were only getting one meal a day, sleeping in crowded, poor condition tents, and receiving very low salaries."
Karen is the Program Coordinator of KPAP, a local non-government organisation, and Intrepid Foundation partner, that has been working to improve the lives of Kilimanjaro's porters for 20 years. KPAP is based in the small town of Moshi, also known as the gateway to Kili. During trekking seasons before the pandemic, 40,000 to 50,000 travellers would swarm into Tanzania, backpacks stuffed to the gills, ready to tackle Africa's highest peak: the snow-capped volcano of Kilimanjaro, looming 19,341 feet above the savannah.
When those travellers arrive, they're greeted by an invisible army of porters. No one's ever taken an accurate census, but Karen estimates there are around 20,000 porters working the mountain each season, servicing between 300 and 400 trekking companies. Forty-eight of these companies, including Intrepid, are partners with KPAP, which means their treks meet certain standards for porter welfare, wages and working conditions. The rest are not. Through their partner companies, KPAP looks after approximately 7,150 porters in Tanzania; about a third of the total number working on Kilimanjaro.
"All climbing companies are welcome to participate with us. It's free," Karen says. "Unfortunately only 15% of companies actually participate. For our partners, we monitor every single climb. We have one of our KPAP investigative porters on every trek, making reports and checking conditions on the ground."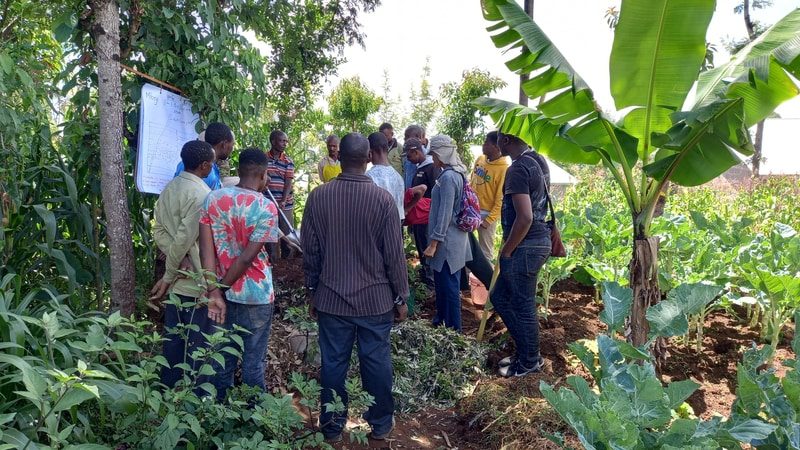 When COVID struck in 2020, KPAP was faced with an unprecedented threat: a complete and indefinite shutdown of the Kilimanjaro trekking industry.
For the 20,000 porters on the mountain, whose seasonal income largely came from tourism, this was obviously a looming disaster. However, at least initially, the timing seemed fortunate: COVID hit Tanzania in March and April 2020, just as the high climbing season was wrapping up. Porters were used to work slowing down in the middle of the year, and Tanzania's president, the famous COVID-sceptic John Magufuli, was downplaying the significance of the virus. Nobody worried too much. It wasn't until June and August arrived without a single traveller that the new reality sunk in.
"That's when people started to see how it would affect business," says KPAP Program Manager Kelvin Salla. "June to September 2020, that was the worst season ever recorded – a complete shutdown of trekking. Porters could suddenly see that the pandemic was real. We were in a bit of a crisis."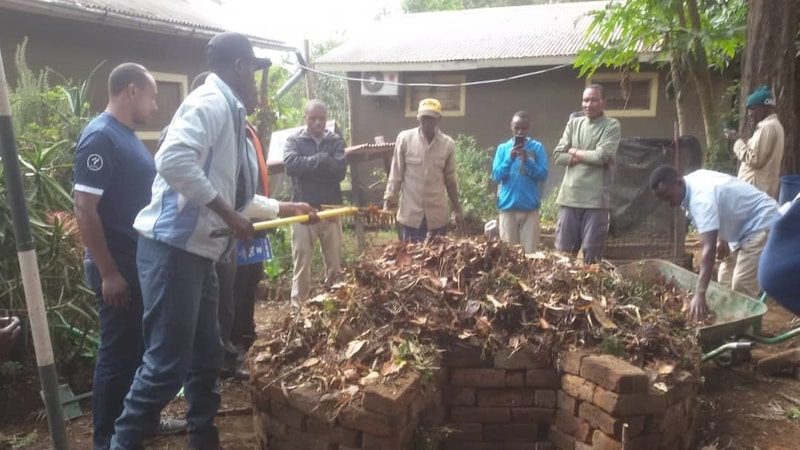 KPAP had been forewarned, thanks to the Board members of their parent organisation in America, and quickly set to work, translating COVID safety precautions into Swahili and distributing them to porters through their partner network. The message went out to the mountain crew: this thing is coming, it's real, and we need to be ready for it. Thoughts then turned to money. Without trekkers, porters and their families would need new sources of income, not to mention better financial literacy. Most porters in Tanzania only have a primary school education, and KPAP discovered many didn't know how to budget.
"We immediately started a budgeting and money management class, designed by accountants," Karen says, "and the funny thing was, the porters would take this class and come to us and say, 'Why haven't you taught us this before? This is great!'"
Next, KPAP worked with a local NGO in Arusha to offer free organic farming workshops for porters. The goal was to help people grow enough to support their families – on average, each porter has four or five mouths to feed – and possibly generate some immediate income. To grow something that would sell.
"It was a three-day intensive workshop," Kelvin says, "and we taught them how to make a simple garden, keep chickens and poultry, to sustain themselves and possibly generate income. The great thing was that our agriculture partner actually had an organic farm, so the porters got practical, hands-on experience.
"These were simple gardens, but they could grow a lot," he says. "Porters didn't need to have a big plot of land. Just an old spare tyre, or an empty cement bag. A bucket. Anywhere they could put a bit of soil and grow something."
"I didn't even know what permaculture was!" laughs Karen, "and here I was suddenly leading a farming conference call with all our partners."
The program was supported through donations from The Intrepid Foundation, and Karen says it's been a huge success. By teaching porters the basics or permaculture, they've been able to pass that knowledge throughout the community. "It's been phenomenal," she says. "Thanks to the Intrepid Foundation, we taught 344 porters how to grow their own food, and 813 gardens were created as a result. People even taught their neighbours how to do it!"
In a way, the pandemic has pivoted the entire model of KPAP. Before COVID, the organisation ran a few classes for porters, but these were mostly concerned with first aid or Leave No Trace (making trekking more eco-friendly on Kilimanjaro). Now they see the potential to improve not just working conditions for porters, but the quality of life for entire communities. Friends. Neighbours. Children. Parents. Everyone working and growing together, insulated from the highs and lows of seasonal tourism.
"We want to continue expanding these programs," Karen says. "The mountain crew, they're getting older, and they can't trek forever, so these are crucial life skills. It's given porters a reliable source of income, but also peace and love and family. We're really just getting started."
If you'd like to support KPAP, and the porters of Kilimanjaro, you can donate through The Intrepid Foundation. Intrepid will match each donation dollar for dollar.
Feeling inspired?