One of the hardest aspects of life is being open – to new opportunities, new opinions and new challenges. So naturally, when you leave your creature comforts at home and hit the road, the concept of openness takes on a whole new meaning.
Whether it's grappling with language barriers, getting lost without a map, or just coping without Wi-Fi (hello, first world problems), there's no trait you need more.
My own confronting experience in acceptance and humility came on one heck of an adventure in the remote highlands of Guatemala. I was 26 days into my 31-day Central America Encompassed trip with Intrepid Travel, and so far had fumbled my way through beginner Spanish lessons, danced in street festivals, been stranded in crowded markets and suffered the worst sunburn of my life in Belize. I thought I'd seen it all.
SUBSCRIBE TO INTREPID'S NEWSLETTER FOR TRAVEL TIPS, COMPETITIONS, GIVEAWAYS & MORE
Then our tour guide gathered us outside the hotel – the one we'd travelled to aboard brightly coloured school buses crammed with locals, luggage and livestock – to inform us of our homestay that night. We were headed to San Jorge La Laguna, a small Maya village overlooking Lake Atitlan in Guatemala, where we'd be split into pairs and left in the care of a local family. If there was ever an opportunity to be open, this was it.
We arrived in the village just before dusk, where the only English-speaking local gave us a tour of the town; the tiny, rundown jail, the church, and the town square where they all gathered to play football. Our guide had told us that the small village only allowed two tour groups to do homestays there, so it was a real privilege for us to experience their way of life. Shy, humble townspeople started to make their way down to our mish-mash tourist group, and one by one, we were introduced to our homestay families. My home for the night was with Juan and Alejandra, a warm and generous older couple with 11 children.
RELATED: SPENDING THE NIGHT IN A HOMESTAY ON PERU'S LAKE TITICACA
They spoke the traditional Maya language, Kaqchikel, with a couple of phrases in Spanish; we spoke English and a few broken sentences of Spanish. Suffice to say, there were a lot of hand gestures and games of charades played that night.
They showed us around their home: a modest structure with stone floors, a simple kitchen, and a functioning toilet that a few homes had received as a result of Intrepid's financial support. We were led – with many a hand gesture – into the kitchen, handed aprons, and shown how to make, mould and cook tortillas. Together, with lots of laughs and dropped bits of batter, we served up enough tortillas for dinner. Our host-mum, in between demonstrating the art of preparing tortillas, cooked up aromatic dishes of rice, black beans, and corn, while her husband set the table.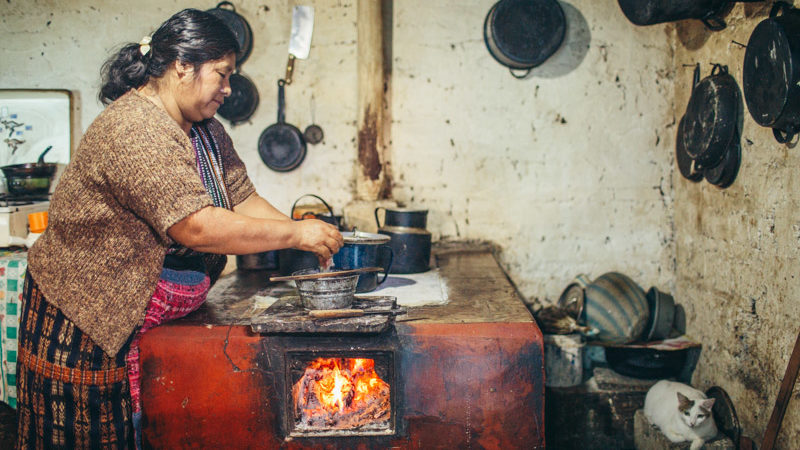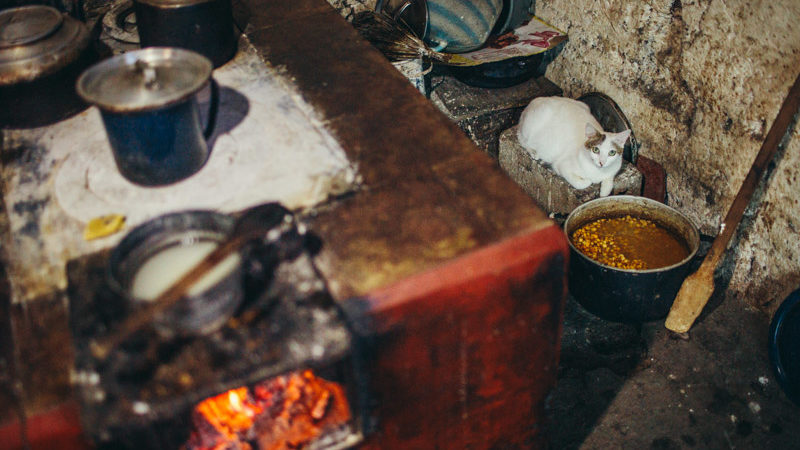 Before we knew it, their children all bustled through the doors, talking and embracing and whispering about the newcomers. They embraced us too, giving us the occasional thumbs up to make sure we were comfortable, and we all sat down to share our meal. At least six different times, someone would pick up an odd-shaped tortilla, point at us, and break out into laughter. Our host-parent's faces were creased with thick smile lines, and it hit me just how genuinely content they were in their lives. They embraced family values wholeheartedly, and made the most of every opportunity to build the most rewarding lives possible.
EXPERIENCE LIFE AT A HOMESTAY ON OUR 32-DAY CENTRAL AMERICA ENCOMPASSED ADVENTURE
After dinner, we all wandered down to the village square, where the younger children were playing football, while other kids piggybacked each other around the streets. We joined the game and tried to match the energy and eagerness of the locals; kicking, weaving and running the ball all over town. Eventually, when it was pitch dark and we could no longer see our surroundings, the various travellers and their homestay families retired to their beds, with another early start ahead of us the next day.
Leaving the town, having spent barely 12 hours there, was actually a lot harder than we anticipated. These generous families had welcomed us into their homes, shared their traditions and values with us, and embraced the experience with open arms. Despite the language barrier and heavy reliance on signals to convey everything from gratitude to full post-dinner bellies, it was one of the more memorable of my travels. Seeing how another culture and community live had lasting repercussions on my attitude toward travel, as well as my life back home in Australia, and left me with a desire to dive deeper into other regions of the world where, to use an old cliché, roads were less travelled.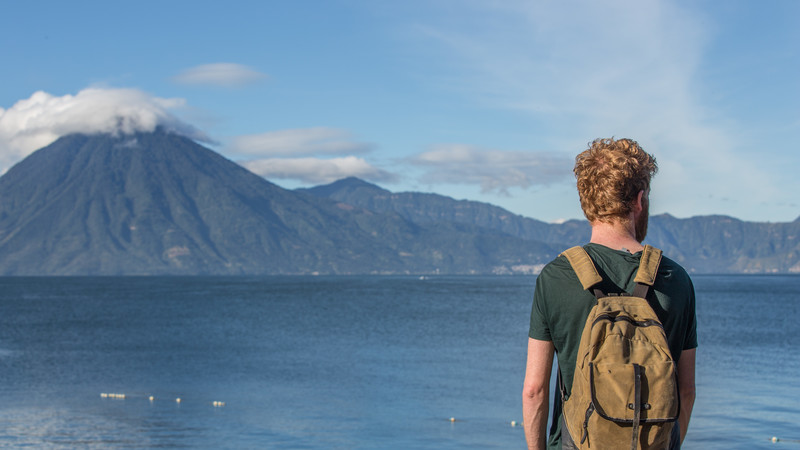 These kinds of adventures come with a lot of hopes, a lot of responsibilities, and a lot of chances to step out of your comfort zone – and I mean way out of your comfort zone. But more than anything, it encourages you to shake off misconceptions, be sincere, and try new things with a strong sense of humour. And if nothing else, this has remained one of the main reasons I continue to travel today. I hope to return to San Jorge La Laguna again, and visit many more places in the meantime, all the while keeping this thirst for new experiences alive.
Ready to open yourself up to a completely new experience? Explore our range of small group adventures in Central America now. 
Feeling inspired?