Go from nature to city life as you travel between San Jose and Panama City in Central America. Grab your refresco (smoothie) and start by exploring Costa Rican history and culture in San Jose. Wander through Plaza de la Cultura. Visit the Corcovado National Park and explore the 13 different ecosystems it contains including cloud forests and lagoons. Then make your way to Boquete, Panama's picturesque town surrounded by scenic mountains and orange groves. End in lively Panama City walking the cobblestone streets by day, and sharing a drink with locals in the bars by night.
Our San Jose to Panama City tours
Hit Puerto Viejo, Bocas del Toro, Boquete and Santa Catalina on this 13-day Costa Rica...
San Jose to Panama City reviews
Read more about travelling across Central America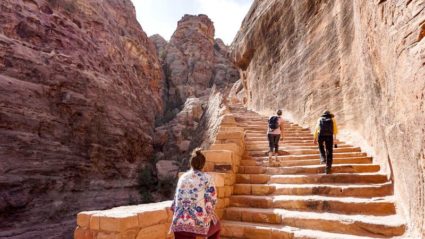 Oct 25, 2018
---
Start saving those pennies, people: this is what's hot in travel in 2019.
May 19, 2022
---
'On the first day, the eight children pronounced themselves best friends and...