…. that'll most definitely make you want to come back again and again.
You may already have a rough idea of the wondrous things, exciting attractions, and fascinating culture that makes Japan a bucket-list country to travel to thanks to popular culture references such as The Fast and the Furious' third installment 'Tokyo Drift' and Arthur Golden's novel turned epic, period drama film 'Memoirs of a Geisha' but actually experiencing it firsthand is something else entirely.
From the towering snow-capped peak of Mount Fuji to the bustling and often frenzied crowds at Tokyo's Shibuya Crossing, get swept up in the electricity of this innovative country and discover the many extraordinary features it's famous for.
Discover our Japan Trips
While we could've made this list extremely long, we've picked out the 11 things we think need to be experienced on any trip to the 'Land of the Rising Sun'.
Commanding the Shizuoka skyline, Mount Fuji is the most recognizable natural formation in all of Japan and the seventh-highest peak of an island on Earth. Beautifully covered in snow for five months out of the year, this stunning volcano is not only one of UNESCO's World Heritage-listed sites but is also one of Japan's Three Holy Mountains – a sacred collection of peaks that are believed to have a different, particular power.
Whether you want to fully immerse yourself in Mount Fuji's beauty by enlisting a guide and making the trek up the mountain itself or look at its spectacular form from various viewing spots around the country (both Kyoto and Osaka offer unparalleled views), you simply can't go to Japan and not be entranced by one of the world's most famous – and iconic – peaks.
SEE MOUNT FUJI FOR YOURSELF ON OUR CLASSIC JAPAN TOUR
2. Cherry Blossoms (Sakura)
Heralded as one of the most sacred trees in Japan and acknowledged as an important part of Japanese culture, the cherry blossom is often seen in spring as part of springtime festival celebrations. While its origin as a symbol of the multi-faceted nation is relatively unclear, there are reports of cherry blossoms as far back as the 8th century – planted to encourage peace, fertility, and prosperity.
Coming to life during the months of March and April (or even earlier in some parts of the country) these beautiful flowering trees are truly a sight to behold. Boasting more than 200 different varieties of cherry blossoms, including the Somei Yoshino and Yamazakura, Japan's list of best places to behold these magical trees is long, with regions such as Mount Yoshino in the Nara prefecture and gardens like Kyoto's Botanical Garden at the top.
RELATED: THINGS TO DO IN JAPAN IN SUMMER
3. Japanese cuisine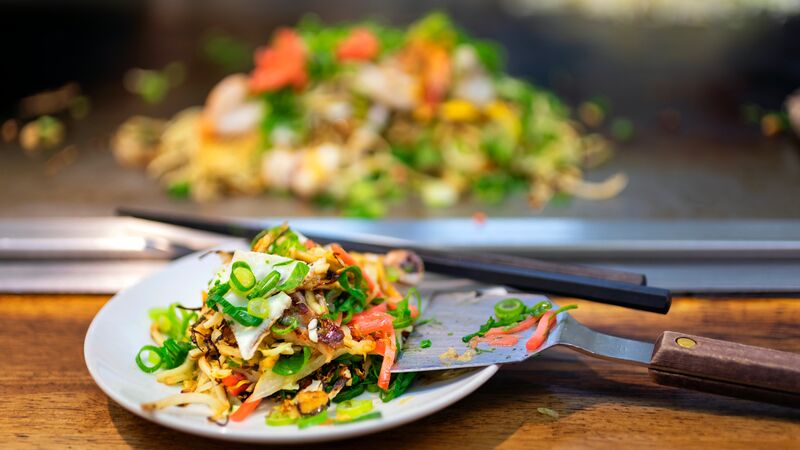 One of the significant things to consider before travelling to a different country is the food you're going to eat when you get there and when it comes to Japan, you're truly spoilt for choice. From freshly rolled sushi filled with salty tuna and earthy avocado to steaming bowls of noodle-y ramen, your appetite's in good hands regardless of which Japanese region you're spending time in.
While you might be familiar with some of these traditional Japanese dishes (or their slightly less authentic versions), there's nothing quite like the real deal and just one mouthful of mochi or a single bite of crunchy vegetable tempura will be enough to satisfy your tastebuds – that is, before they start begging you to eat more.
TRY JAPANESE FOOD ON OUR JAPAN: LAND OF THE RISING SUN TOUR
4. Manga & Anime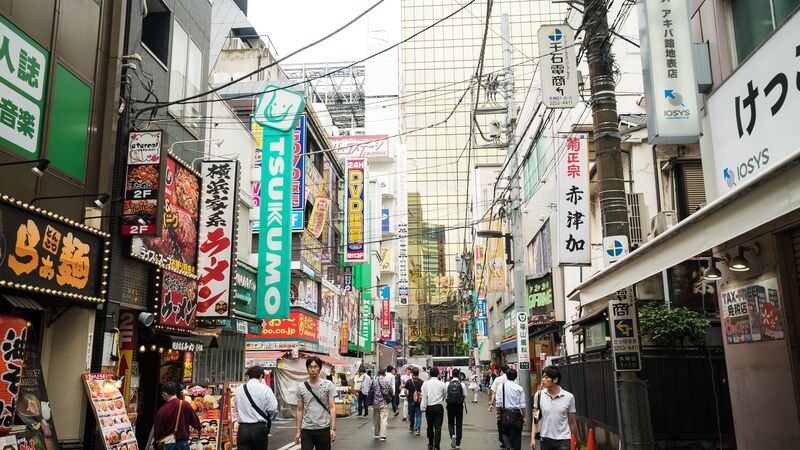 You'd be hard pressed to find someone who doesn't know of Manga & Anime and their spot in Japanese popular culture, such is their worldwide appeal, however, nothing compares to having front-row tickets to the real thing. These comics and cartoons not only provide countless hours of entertainment for avid readers from all over the world, but they also hold a special place in the hearts of Japanese locals.
If you're unaware of the difference between the two, Manga is known to be graphic novels that cover several genres while Anime refers to hand-drawn animations that take the form of various mediums from drama tv shows to child-like cartoons. Luckily for you, Japan has plenty of places for you to get your otaku* on.
Whether you want to wander the streets of Tokyo's Akihabara district and look around electronic stores, maid cafes, and gaming venues, or visit the stores found on Nakano Broadway for Manga & Anime merchandise from years ago, Japan is an entertainment lover's dream.
RELATED: BEYOND TOKYO AND KYOTO: 6 UNDERRATED SPOTS TO VISIT IN JAPAN
5. Geishas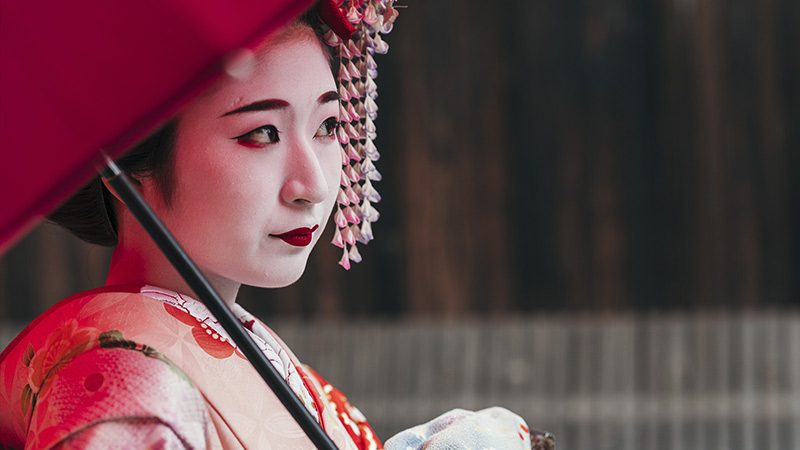 Perhaps one of the most instantly recognisable and universally loved symbols of Japanese culture is the geisha – a woman trained in the traditional arts. Not only are geishas stunning to look at with their perfectly made-up faces, strikingly patterned kimonos, and elaborate and decorative hairstyles, but they also have a deep knowledge of how to entertain an audience by mastering the art of music and dance.
Originally influenced by Japanese theatre, geishas aim to tell a story through their movements with some practising for years in order to amaze guests. While they're becoming harder and harder to spot, there's still a chance you'll catch a glimpse of a geisha in Kyoto as the city's known to have the highest population of working geisha, however, they can still be found in other cities such as Tokyo and Kanazawa as well. Our advice? Plan ahead.
SPOT A GEISHA ON OUR SOUTHERN JAPAN EXPERIENCE
6. Shibuya Crossing
Just when you think you've seen it all, you stumble upon Shibuya Crossing – an intersection so busy it's reported an estimated 2,500 people cross it every time the light changes. To put that number into perspective, you could fill a whole theatre with that many people. Now imagine them all trying to cross the road at the same time, and you've got Shibuya Crossing.
Known as the busiest intersection in the world but also one of Tokyo's most famous sights, Shibuya Crossing is surrounded by skyscrapers and neon signs at all hours of the day and remains one of the best ways to immerse yourself in the Japanese way of life. After all, nothing says 'I'm a true local' like getting pushed and shoved while trying to enter the ancient city of Shibuya.
RELATED: HERE COMES THE SUN: YOUR GUIDE TO JAPAN'S BEST (SECRET) SUNRISE SPOTS
7. Vending machines
If you're wandering through the streets of Japan, you're bound to notice something you're not used to seeing in quite the same abundance – brightly coloured vending machines every 100 metres. Yes, Japan has one vending machine for every 25 people (and no we're not exaggerating).
Boasting roughly 6 million vending machines full of everything under the sun, from fresh lobsters ready to be cooked as dinner to umbrellas for when the weather unexpectedly turns, purchasing need-to-have items has never been more convenient. Besides, we reckon buying fortunes or lucky charms out of a vending machine not only makes for a great travel story but also pretty good souvenirs.
SPOT A VENDING MACHINE ON OUR ULTIMATE JAPAN TOUR
8. Onsens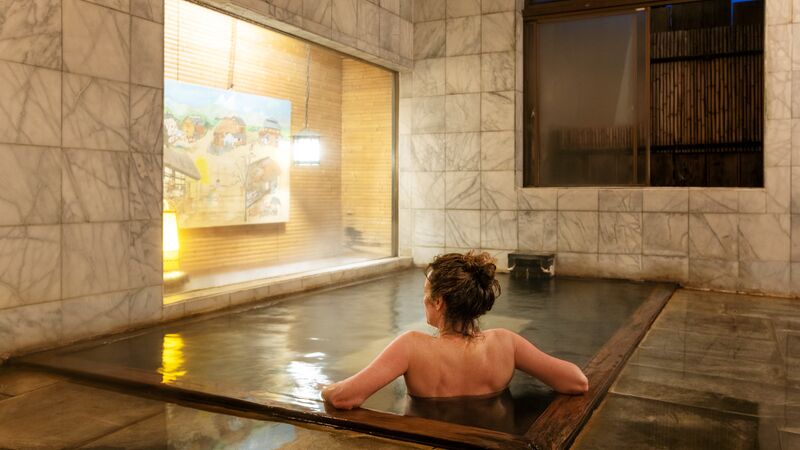 After exploring the beautiful countryside and energetic cities of Japan day in and day out, there's nothing better than getting the chance to relax your tired body in geothermally heated water. Surprisingly, Japan has around 440 volcanoes scattered throughout the country meaning you won't have to look far to discover a natural, mineral-filled Onsen.
Said to be beneficial to your mind, body, and soul, these Onsens are embedded in Japanese society and have been for centuries, allowing soakers a chance to not only refresh their bodies but also form a deeper, spiritual connection with other fellow Onsen-goers.
Whether you want to try out the Kurokawa Onsen in the mountains of Kumamoto, lay back in a less traditional Onsen in Osaka's Spa World, or find peace and tranquillity in the warm waters of Noboribetsu, this Japanese bathing experience is one you'll remember forever.
RELATED: WHAT TO SEE, EAT, DRINK, AND DO IN KYOTO, JAPAN'S MOST BEAUTIFUL CITY
9. Bullet trains – Shinkansen
It's simply impossible to visit Japan and not take a ride on a Shinkansen train (bullet train) as the network connects travellers to and from the country's busiest cities. Reaching speeds of well over 300km/h (making them 2-3 times faster than cars), these trains are the easiest, cheapest, and fastest way of travelling around the country with 9 lines in total.
While they can get packed (and we mean packed) during peak commuting hours, Shinkansen trains are both punctual and safe with no accidents being reported in the network's almost 60-year history. In short, a ride on one of these trains is a must in order to feel like a true local.
RIDE ON A BULLET TRAIN ON OUR JAPAN FAMILY HOLIDAY
10. Tea ceremonies
While the matcha craze may have only taken the world by storm in the last couple of years, performing traditional tea ceremonies and delighting in the earthy taste of the now famous powdered green tea has been a staple in everyday life in Japan for centuries.
Performed in tea rooms or tea houses by a host or tea master, these ceremonies are less about the act of drinking tea and more about the preparations beforehand such as the focus that goes into making it and the specific hand movements used, as well as the type of equipment used and their placement.
11. Temples & shrines
Just when you thought Japan couldn't get any more extraordinary, you stumble across another temple featuring intricate architecture you're bound to be amazed by. With tens of thousands of places of worship scattered throughout the country, there's no doubt of their importance within Japanese tradition and culture.
While Shinto shrines and Buddhist temples are both, in fact, temples, their differences include the religion they belong to and their appearance with shrines often accompanied by a red gate (tori) and temples featuring a gate as well, but one that's more complicated.
Even if religion isn't your thing, these sacred shrines and temples are well worth a visit, and we think you'll agree when you take in the sight of the Fushimi Inari Shrine in Kyoto – one of Japan's most famous. Other famous shrines and temples in Japan include Kiyomizudera Temple also in Kyoto and Itsukushima Shrine on Miyajima Island.
*refers to a person with a consuming interest in anime and manga.
EXPLORE JAPAN ON OUR JAPAN TOURS AND HOLIDAYS
Feeling inspired?