Join any of Intrepid's small group adventures and chances are you'll find yourself making friends and sharing new experiences with like-minded people of all ages, nationalities and backgrounds. That's part of the joy of travel.
But do enough globe-trotting on group trips and you may start to notice that certain character traits crop up time and time again among your fellow travellers. Of course, there are countless types of traveller out there – we'd never put you in a box – but these are just some of the classics. Some might be obvious, others might surprise you – perhaps you'll even recognise yourself.
The first timer
This nervous newbie is often seen lugging around an extra heavy backpack or overstuffed suitcase, having packed for every possibility – but they've still managed to forget their phone charger. Wide-eyed and angsty, they tend to stick close to the trip leader at all times, lest they miss some vital nugget of logistical info (getting lost or abandoned at a busy bus station is their worst fear). In severe cases, they'll clutch a printed – or, if they're really committed, laminated – copy of the trip itinerary like a comfort blanket.
Ideal trip: Highlights of Turkey and the Greek Islands, Grand Canadian Rockies or Mexico Unplugged for an epic destination overview.
Buddy up: by lending a patient ear to their jittery 'what ifs?' and encouraging them to step out of their comfort zone.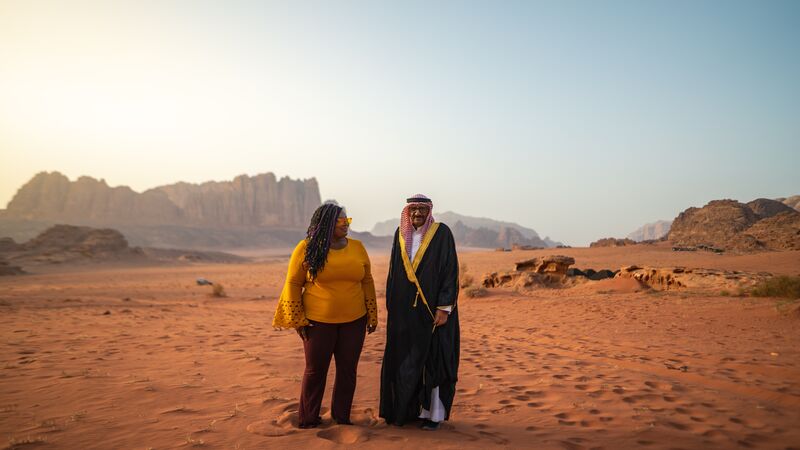 The veteran
Their confident, well-rehearsed self-introduction at the welcome meeting on the first night is usually the first giveaway. And this cool customer's impressive ability to retain the names of everyone in the group – without having to ask twice – suggests they have perfected the art of bonding quickly with strangers. Probe further and they'll soon reveal that they've been to every continent and done seven other trips with Intrepid – with three more adventures in the pipeline.
Ideal trip: Ultimate Antarctica, Bhutan Expedition: Hike the Trans Bhutan Trail or Comoros: Wildlife Expedition for off-the-beaten-track bragging rights.
Buddy up: by skipping the small talk and diving straight into deep chats.
The documentarian
Whether they're snapping away on a hefty DSLR, shoving their smartphone between you and your first bite of a particularly Instagrammable meal or sharing snippets of your trip on TikTok, the documentarian is determined to record every aspect of your adventure. Sure, the 'pics or it didn't happen' attitude and endless selfies might elicit an eye roll or two among the group, but ultimately, you'll all be grateful for those banging group selfies and candid captures.
Ideal trip: Bali & Lombok Adventure, Italy Real Food Adventure or Trek Patagonia for unforgettable aesthetic adventures.
Buddy up: by offering your own camera skills to take pictures of them in beautiful locations. After all, they're usually behind – or only an arm's length from – the lens.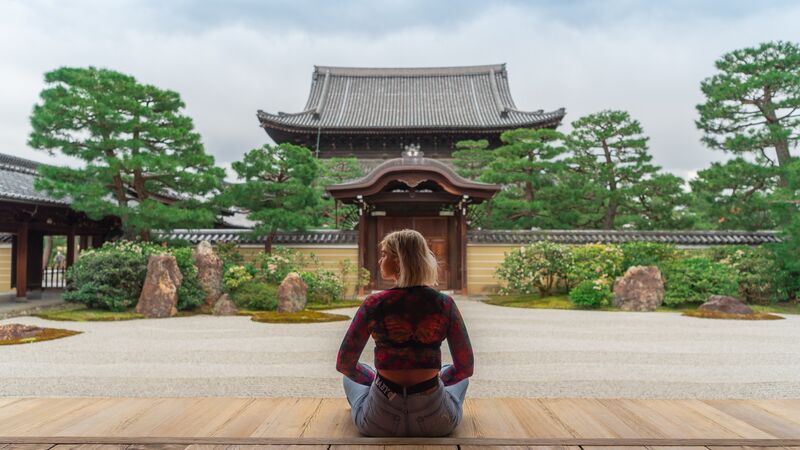 The shy one
Navigating new social situations is overwhelming enough for shy types. Throw in an unfamiliar place, time zone or language and a plethora of sensory bombardments and it's enough to render most introverts entirely mute. If they're quiet at the welcome meal or choose not to join a singalong on the drive between sights, chances are they're not being rude – they're just processing. Given enough space and time, you might find you can coax them into a meaningful conversation. Perhaps you'll even discover that you're totally compatible travel buddies! 
Ideal trip: Vietnam: Hike, Bike & Kayak, Peru Expedition: Trek the Great Inca Road or Morocco: Women's Expedition for group bonding experiences.
Buddy up: by showing an interest, without overwhelming them. Catching them after a particularly novel activity or local experience should get the conversation flowing easily.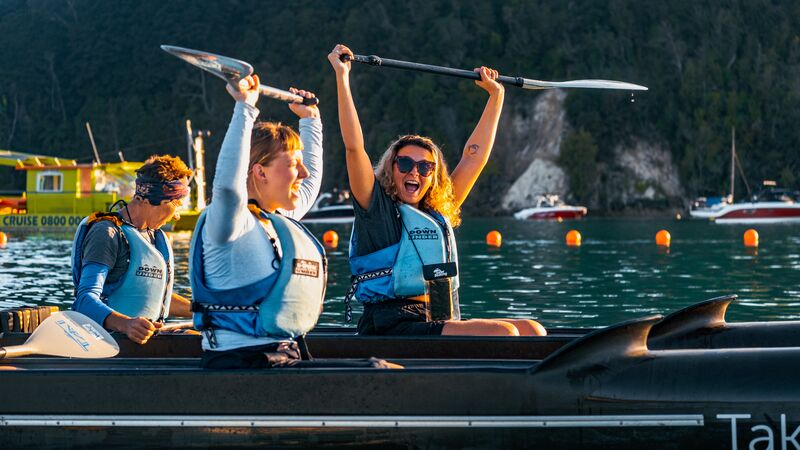 The ringleader (aka not-so-shy one)
When a bunch of strangers suddenly converge in a new place, full of hope and expectations, it can take a day or two to establish the group dynamics. But the most extroverted character is likely to make themselves known straight out of the gate, instantly cementing their role as ringleader. This loud and lovable character is most likely to put you all at ease with their natural conviviality, not to mention charm the locals with their unabashed curiosity. If anyone's going to convince the group to do tequila shots after another incredible day on the road, it's them.
Ideal trip: Rio Carnival Experience, Real Bangkok to Singapore or Balkan Adventure for urban escapades.
Buddy up: by enabling their mischief and going along for the ride.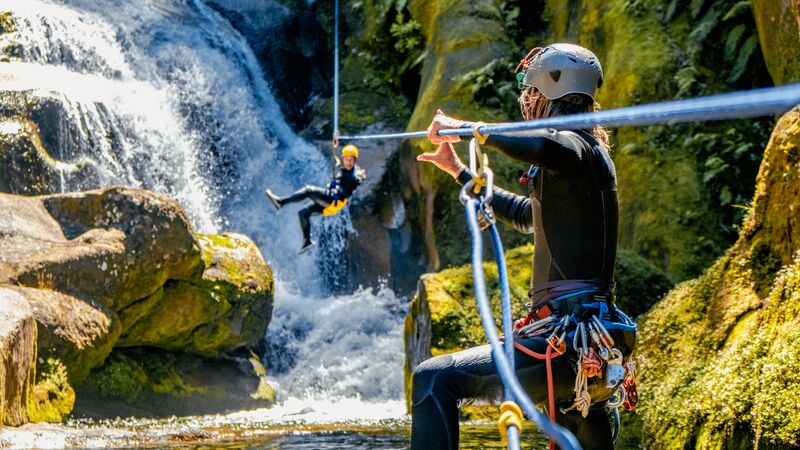 The dark horse
Watch out – this one's full of surprises. Just when you thought you had them sussed, they blow all your preconceptions out of the water. Think otherwise aloof cool kid getting super dorky on the dancefloor or septuagenarian doing a bungee jump without batting an eyelid. Perhaps, towards the end of the trip, they'll reveal they're the sibling of a superstar, or get an impromptu neck tattoo to commemorate the adventure. Prepare for the unexpected.
Ideal trip: Central Asia: Five Stans Express, Incredible Ethiopia or New Zealand's South Island in Depth for the wow factor.
Buddy up: by never judging a book by its cover.
The parental figure
Need a tissue? Someone to remind you to wear sunscreen? General 'what should I do with my life' advice? You'll want to seek out the 'grown up' of the group. You know the type – they're organised, quietly confident, naturally caring and always carry enough hand sanitiser to share. They may or may not be parents in real life, are possibly (but not necessarily) older and exude a certain quality – be it wisdom, kindness or simply a knowing smile – that makes them a thoroughly reassuring presence. You can count on them in a crisis.
Ideal trip: Mountains & Mystics of India, South Australia Outback Adventure or Premium Japan for enlightening cultural encounters.
Buddy up: by never taking their good deeds or generosity for granted. If the opportunity arises, flip the script and do them a favour or pay it forward.
The couple
We don't like to define people purely by their relationship status – but it's worth acknowledging that while Intrepid trips are great for solo travellers, plenty of couples enjoy small group adventures too. From newlyweds to empty nesters, these pairs tend to fall into one of two categories. First, there's the loved-up duo who stick together, sharing one pair of headphones on long journeys and bickering benignly over who took the bigger bite of their shared gelato (cute!). Then there's the independent, outgoing duo, who, boosted by the fact they have a partner in crime to fall back on, are perhaps the most vivaciously social of the entire group.
Ideal trip: Premium Egypt in Depth, Classic Costa Rica or Iceland Discovery for making memories that last a lifetime.
Buddy up: by making the first move. Couples can seem standoffish but are often totally open to expanding their travel circle.
Check out Intrepid's trip themes and travel styles to choose your perfect itinerary and meet like-minded travellers on a small group adventure.
Feeling inspired?