Don't make the mistake of rushing to get to your destination if you're driving from Adelaide to Port Augusta. Instead, take your time and discover some of the many highlights along the way like the charming towns of Hahndorf and Mintaro, and the scenic wine regions of the Clare Valley, Adelaide Hills and McLaren Vale. Here are some of the best things to do on your way from Port Augusta to Adelaide.
1. Wine meets history in the Clare Valley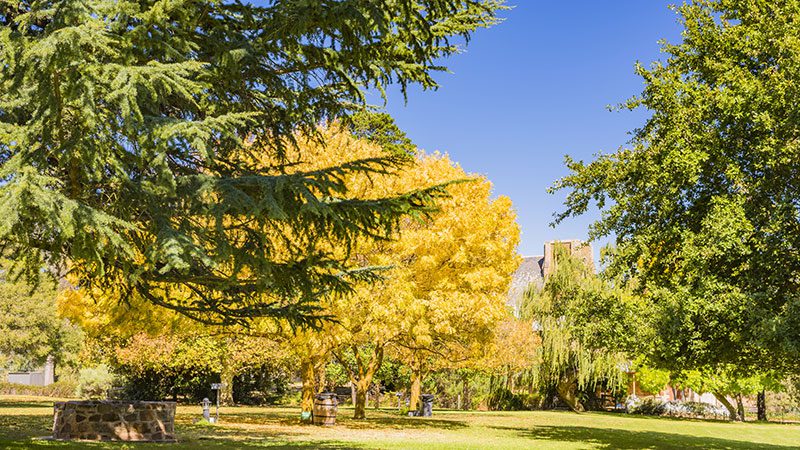 The Clare Valley is filled with charming cellar doors but one of them is extra special and shouldn't be missed, whether you enjoy history, fine wine, or both. Sevenhill Cellars, a gorgeous winery in the Clare Valley, was originally founded by a priest in 1849 and became the birthplace of the Jesuits religious community in Australia. One Jesuit brother is still working with the winery today. Tour the vineyard on Intrepid's Flinders Ranges Explorer tour and take part in a wine tasting session with a side of history at this unique Clare Valley winery which was the first winery ever built in the Clare Valley and remains one of the oldest in Australia.
SEE SOUTH AUSTRALIA'S WINE REGIONS ON TWO WHEELS
2. Step back in time at Martindale Hall
Drop into Mintaro, a charming historic town in the Clare Valley, and step into the town's history during a visit to Martindale Hall, a Georgian style home built in 1879. Explore this grandiose home on a guided tour and get a glimpse into what an upper-class life looked like in the 19th century when it wasn't uncommon to have more than a dozen servants to look after the needs of just two people. The wealthy pastoralist who built the home had a cellar that took up seven rooms and grounds that encompassed a polo ground, a racecourse, a boating lake and a cricket pitch where the English 11 once played. These days the grand estate is managed by the National Trust and open for all to enjoy.
SEE MINTARO AND MORE ON A FLINDERS RANGES EXPLORER TOUR
3. Discover Australia's oldest German township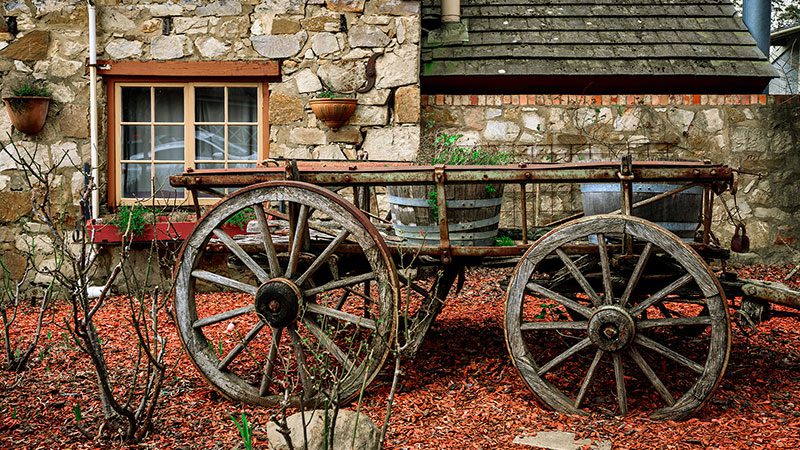 Hahndorf, a delightful town tucked away in the Adelaide Hills, is Australia's oldest German township and famous for its German-style buildings and gracious tree-lined streets. Kitschy-cute and packed with arts and crafts stores, charming cafes, and boutiques packed with collectables, it's a pleasant spot to spend an hour or two soaking up the historic atmosphere and browsing the stores. If you enjoy history and good food and wine in equal measure, don't miss Lost in a Forest, a trendy local restaurant housed in a 130-year-old church that dishes up tasty woodfired pizzas and natural wines.
4. Port Pirie Regional Tourism & Arts Centre
The Regional Tourism & Arts Centre at Port Pirie is home to Shakka the Shark, a 5.5 metre long life-sized statue of the mighty shark that was pulled from the nearby waters of Germein Bay. Along with a visitor information centre, the building also has an excellent contemporary art gallery featuring works by South Australian artists and regular touring exhibitions, many of which showcase the landscape of the surrounding area. It's also worth dropping into the Port Pirie National Trust Museum which is housed in a charming historic train station building dating back to 1902. After you've finished seeing the sights, grab some lunch and head to one of the picnic tables in Flinders View Park which overlooks the water.
5. Raise a glass in the Adelaide Hills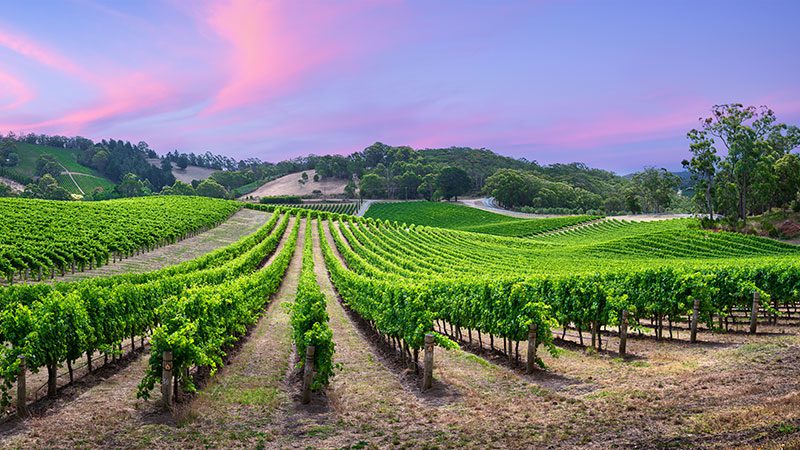 The Adelaide Hills is famous for its cool-climate wines but wine isn't the only drink produced in these parts. On the Flinders Ranges Explorer tour, you'll stop at a distillery that uses native Australian ingredients to create sustainably made and uniquely delicious gin when you're travelling from Adelaide to Port Augusta. Take a look behind the scenes during a tour of the distillery, learn about their sustainable practices and perhaps sample some of the creative flavours yourself.
Feeling inspired?