Your annual leave is precious. Spend it wisely…
They might border each other, but choosing between Sweden and Finland for your next holiday can be difficult. One that's best decided after doing some research (reading this blog).
Sweden has its beauty (massive understatement), its Viking history and a coffee culture that could rival Melbourne's. In contrast, Finland has cities steeped in Nordic culture, Scandinavian style and a snow and sauna culture we can definitely get around. But how do you separate them?
So you don't have to play a game of eenie meenie miny mo, I'm comparing both countries when it comes to their cities, landscapes and cuisines in the hopes that the right answer just presents itself. Fingers crossed.
Top trips
Cities
You can get lost in plenty of cities in Sweden, and each one promises more beauty than the last. Stockholm has architectural cathedrals, trendy cafes and lively nightclubs – all set on winding cobblestoned streets surrounded by water. There's Gothenburg with its crisscrossing canals, vibrant arts scene and bustling waterfront. And we can't forget Malmo with its multicultural markets, old but impressive castles and pulsating promenades perfect for afternoon strolling.
The point is, you'll always find a cute hang out spot or fascinating museum to wander around, regardless of which Swedish city you find yourself in. So in this category, this innovative country will be hard to beat.
EXPLORE SWEDEN ON OUR COMPLETE SCANDINAVIA TOUR
…but watch me try. Finland definitely doesn't skimp out on the beautiful cities either. And its cool and popular capital city, Helsinki, is no exception. Despite being around 450 years old, this culturally conscious city has a modern feel and attracts millions of travellers yearly thanks to its historical sites and magnificent museums.
Wander the magnificent Suomenlinna Sea Fortress, walk around Senate Square, peruse the stalls of the of the harbour-side market or simply sit down at a café and tuck into a plate of herring (but more on that later).
However, Helsinki is just the tip of the iceberg. Savonlinna is also worth a visit with its open-air theatres hosting ballet and opera performances, underground cave systems and the stunning Olavinlinna Castle, a 550-year-old fortress that tells the tale of Finland's dramatic history. If that doesn't tickle your travel-loving fancy, there's always the medieval settlement of Porvoo, the museum-filled Tampere and Rovaniemi (the home of Santa Claus) to explore.
VISIT HELSINKI ON OUR BALTIC EXPERIENCE ADVENTURE
Landscapes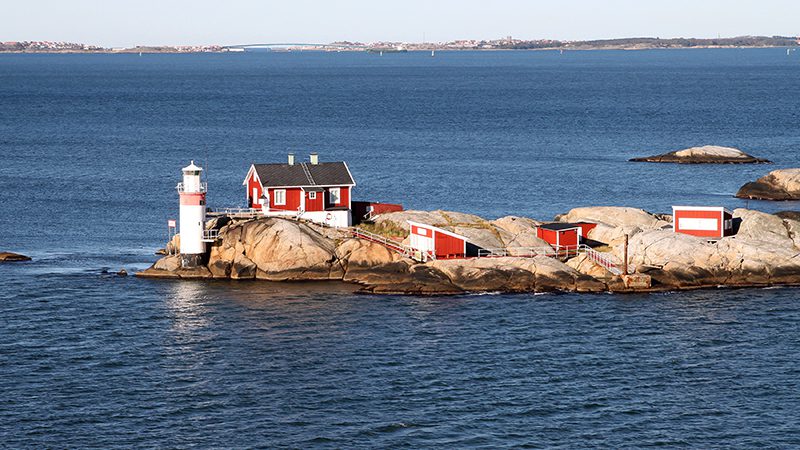 When you think of the landscapes in Sweden (or any Nordic country), I know all you really care about is where to go to better catch a glimpse of the elusive Northern Lights. And while I don't blame you, Sweden's landscapes deserve some appreciation in their own right because they're truly spectacular.
You could go anywhere in this country and end up with a camera roll full of insta worthy photos. From the Stockholm archipelago with its 30,000 islands and islets and the Koster Islands with their breathtaking views to the picture-perfect region of Osterlen with its sandy beaches and clear waters, not one single part of this country is ugly. And that's a promise.
VISIT THE LANDSCAPES IN SWEDEN ON OUR SCANDINAVIA & BALTIC CIRCUIT
Whether you're keen to climb snow-capped climb mountain ranges in Pyha-Luosto National Park, explore Finland's own archipelago, including Uto Island with its rocky shoreline and Baltic Sea views or chase waterfalls (both frozen and free-flowing) in Oulanka National Park, there's no denying that Finland is made up of some seriously mesmerising natural beauty.
To be honest, I find it hard to stop talking about. There's Riisitunturi National Park with its haunting snow-covered trees (look them up the second you've finished reading this blog), Kilpsjarvi – the point where Finland, Sweden and Norway meet – and Koli National Park, perhaps the most famous landscape in all of Finland for its eponymous peak.
MARVEL AT SNOW-COVERED LANDSCAPES ON OUR FINNISH LAPLAND IN WINTER TOUR
Cuisine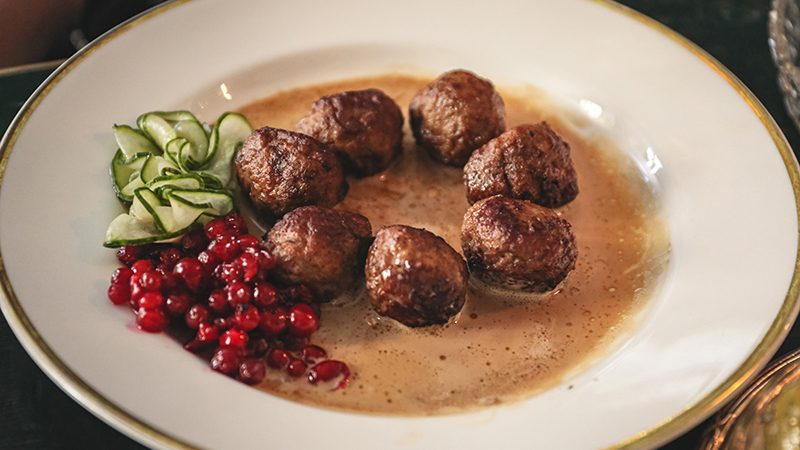 If you've never found yourself in the middle of an IKEA food court, then you might not be familiar with Swedish cuisine (hint: they're big on meatballs), but it's pretty much impossible to leave Sweden without loving its food. And why wouldn't you?
Centred around local produce, Swedish dishes are charaterised by their freshness and flavour with many recipes including fish and meat from the country's mountainous regions. While Swedish cuisine has been influenced over the centuries by neighbouring European countries, it still has a strong distinction and is enjoyed by both locals and visitors alike.
If you're feeling adventurous, settle down with a plate of surstromming (fermented herring), spread some reindeer pate on a piece of crusty bread, slurp up a hearty bowl of Swedish fish soup or dine on some beef and pork meatballs served with mashed potato. Better yet, have a bit of everything. The word 'smorgasbord' does come from Sweden after all.
SAMPLE THIS COUNTRY'S DELECTABLE CUISINE ON OUR TASTE OF SCANDINAVIA ADVENTURE
It might be hard to tell the difference between a Swedish meatball and a Finnish meatball at first bite but there are some dishes in Finland that you just can't get anywhere else. This includes traditional Finnish flatbread served with cured salmon and dill, kalakukko (a rye bread filled with fish and bacon and then baked), and maksalaatiko; a liver casserole made with rice, onions, eggs, bacon and raisins.
It's true that Finnish cuisine can often be bread and meat-heavy, but the country's most popular dishes also include fresh berries and vegetables thanks to Finland's vast farmland regions. You'll also notice plenty of fish dishes on the menu as Finland borders both the Baltic Sea and the Gulf of Bothnia. Some must-try fish recipes include salmon soup and fried herring.
TASTE THE FLAVOURS OF FINLAND ON OUR OSLO TO VILNIUS CIRCUIT
The verdict
When I set out to write this blog, I knew it would be hard to pick a winner. Sweden and Finland are similar in so many ways, yet each country has something different to offer every traveller who explores its cities, marvels at its landscapes and dines on its food.
I know I promised your decision would be easier after reading this, but I simply can't choose which country you should travel to next. In case you can't choose either, why not visit them both? We offer a range of small group tours that pass through both Sweden and Finland, so problem solved.
VISIT SWEDEN AND FINLAND ON OUR SCANDINAVIA EXPLORER SMALL GROUP ADVENTURE