The beaming and curious smiles of the locals watch on as we load our bags into the back locker of our overland truck. The dirt road snakes its way onwards through gentle hills, punctuated by traditional thatched straw homes. Smoke from early morning cooking dots the horizon and mixes with the cool mist in the early morning sun. Another epic day on the road awaits.
Overland travel provides a different approach to the tired practice of flying between 'must see' destinations. With the use of a sturdy, purpose-built overland truck, complete with everything you need (including the kitchen sink!) 'Overlanding' gives you access to remote and little visited areas of a country that other travellers simply don't see. Being perhaps one of the purest forms of travel, overlanding really gets you under the skin of a country and its culture. The following tips are aimed to turn your overland experience into the journey of a lifetime. The awe inspiring landscapes and interactions with local peoples who rarely experience tourism give real meaning to the quote 'It's the journey, not just the destination'.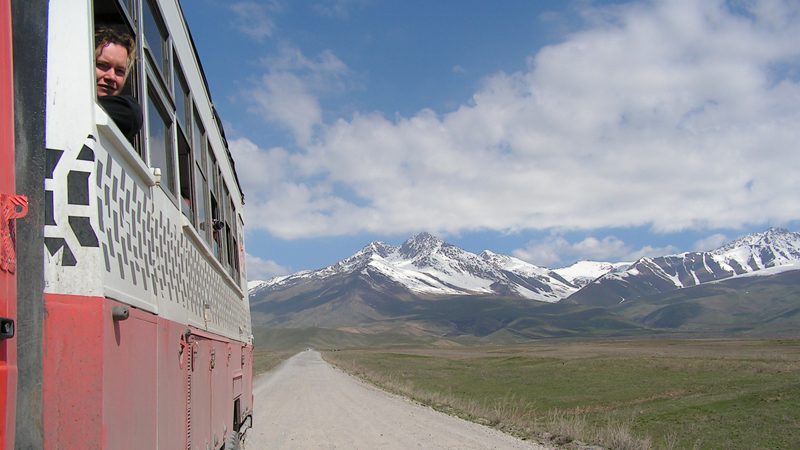 Here are my tips for surviving on the road.
1. Learn a few words
You'll be surprised just how much a jubilant 'Jambo!', 'Xie Xie!' or 'Tudu Bem!' can open up even the most reserved of locals. Often met with giggles and shy smiles, learning just a few words can be a great ice-breaker and can lead to to the most amazing opportunities. On my recent overland trip to Myanmar, a smile and 'Mingalba!' greeting saw me invited into someone's home to share tea and to coo over their gorgeous newborn son. What an experience!
2. Patience
Drives can be long and roads can be bumpy but the rewards reaped far out way the minor discomforts. Whether it's a sealed road stretching off into the distance, back-dropped by the snow- capped Patagonian Andes, or a muddy track through the bewitching tribal lands of Ethiopia, you'll always find yourself gazing out the window with a smile. Travelling in this way can sometimes throw up frustrating roadblocks but often it might be the very situation you're dealing with that proves to be the highlight of your trip, or a story told around a camp-fire or a pub table for years to come.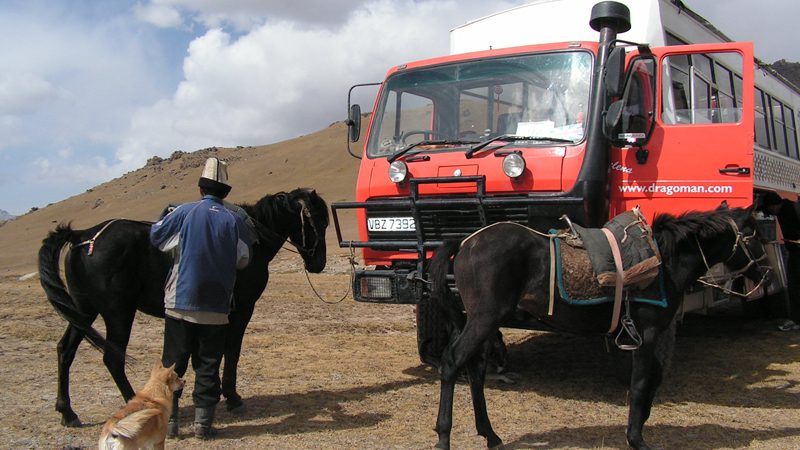 3. Bring a good book
A good book is a must but an audio book gives you the opportunity to see the world pass by without having your head stuck in its pages. Imagine listening to the tales of Marco Polo through the Silk Route, then retracing his footsteps at your destination; or being captivated by the novel 'Shantaram', whilst negotiating the bustling pandemonium of Mumbai's busy streets.
4. Wet-wipes
Let's face it, at times overlanding can be demanding, dusty and sometimes just downright dirty! A trusty pack or two of wet-wipes can be a godsend at a hot border crossing or a bushcamp under the stars. Sometimes a shower is just not available, so you might find that after hiking through the primordial wilds of the Amazon Basin, or when crossing Lake Aswan into Sudan in the blistering heat, a quick wet-wipe goes down a treat. Fellow travellers in close proximity will thank you too!
5. Upgrades
Whilst some of the most unique and magical experiences lie way off the beaten track, a lot of campsites offer upgrades when at times, a tent just won't cut it. Sometimes after an action packed day of meandering through the Okavango Delta or searching for gorillas in the Rwandan jungle, the allure of a comfy bed is just too much! Along with camping, all trips have comfortable hotel stops; the frequency just depends on the style and location of the trip itself. The boutique Bissau Palace Hotel in the pink city of Jaipur, the minaret clad skyline of Samarkand, gazing out as feluccas negotiate the gentle current of the river Nile and the Peruvian mountain views from the La Casa De Mi Abuela are all standout hotel delights.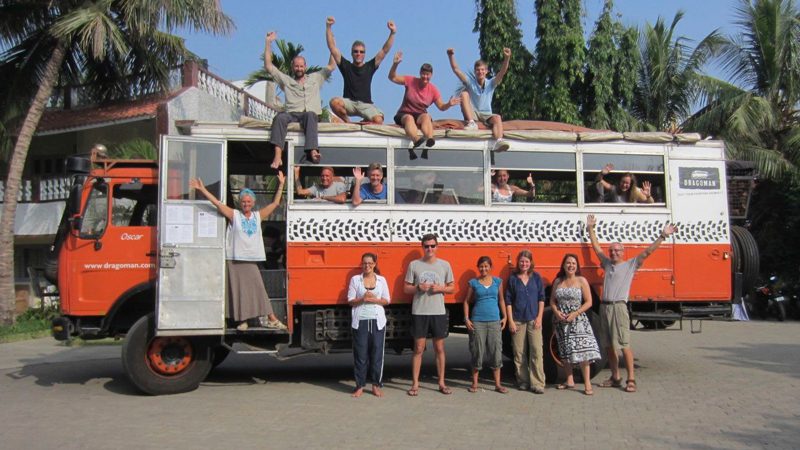 6. Pitch in
One of the great things about an overland journey is the camaraderie between passengers and crew alike. Minor chores, help with cooking and even grabbing a shovel to help free a truck stuck-fast in the sand are integral parts of any overland experience. Like with most things the more you put in, the more you get out. Lending a hand and getting involved will enrich your journey no end.
7. Bring a couple of extra memory cards
It might seem obvious but it's easy to underestimate just how many fantastic photos you can take. It's not just that postcard perfect shot of you perched in front of the Taj Mahal illuminated by a coral sunrise or a close up of a yawning lion baring its enormous teeth that are important. Whether it be an impromptu dress-up truck party, or a round of beers with your rhino-tracking bush guide, there are always plenty of possibilities to capture a memory. With everlasting views and countless opportunities to view locals without another tourist in sight you might just find that bringing a third or even a fourth SD card was a good idea.
8. A good sense of adventure
Getting out of your comfort zone is what overland travel is all about and an intrepid sense of adventure is a key ingredient of any journey. River crossings, close-up encounters with wildlife and remote wilderness camping are all possibilities that make up part of the truly epic adventure that an overland journey provides. For those of you with a penchant for the extreme, white knuckle experiences abound. Mountain biking down Bolivia's 'Death Road', skydiving over the Namibian desert, bungee jumping over the White Nile in Uganda and gut-wrenching bridge swings in the Nepalese Himalayas await.
Incorporating all the iconic locations and all the joys of the in between, wild-camps, mucking in and even 'bush pees' are all part of it! However it doesn't mean you won't find yourself tango-ing the night away in the Buenos Aires moonlight, bar hopping through Beijing's sizzling night-life or treating yourself to a meal at the regal and magnificent Royal Livingstone Hotel. So for those with a venturesome ethos and taste for something a little different, the road is calling.
Ready to hit the open road? Check out Intrepid's overland trips. 
Feeling inspired?