After two and a half years of border closures, Japan is finally reopening its doors to travellers. We chatted to Intrepid leader Alain Sabourin about how COVID has changed Japan and what he's looking forward to most with the return of visitors.
Up until March 2020, Japan was one of the most popular tourist destinations on the planet. Travellers flocked to the region for cherry blossom season, to hike, to ski, to eat (oh, the food!) and to soak up the culture of this incredible, welcoming and unique country.
Then COVID came along, and everything changed. The Olympics were postponed, entire cities closed down, and borders were shut. A hush fell over the usually bustling country. But now, two and half years later, travel restrictions are finally relaxing and travellers are getting ready to return to Japan.
Intrepid tour leader Alain Sabourin has just returned from leading his first trip in over two years (no biggie, but he received rave reviews and a whopping traveller feedback score 4.96 out of 5!) and can't wait to start showing people around the country again.
"I'm so happy for Japan to reopen its doors, especially seeing other countries taking these baby steps and allowing travellers back in," Alain says. "Japan has played it a little more conservatively, but it's so nice to see these restrictions lifting and people being allowed back in."
Twenty years ago, Alain moved to Japan from western Canada, where he'd been living and working at two big ski resorts. "I met lots of people visiting from Japan and that got me interested in visiting," he says. "I first came over in 2001 and fell in love with the place, then moved to Nagano in 2002 to teach English and snowboarding in the Japanese Alps."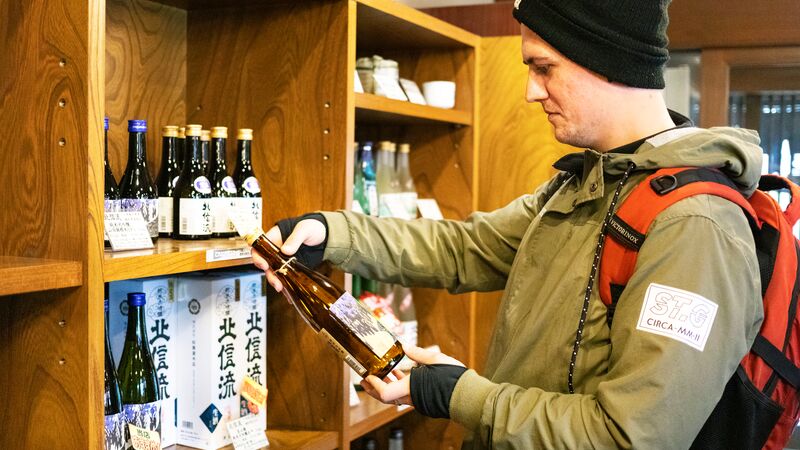 There's a lot to love about Japan, and Alain has a hard time narrowing down exactly what makes it so special. "Besides the beautiful people and amazing food, I also love the respect for nature, the elderly and the space around you. Japan is also very safe and clean."
According to Alain, it's the perfect time for travellers to start booking their adventures to the 'land of the rising sun'. "Japan is still a hot destination, and with the yen being quite low, the dollar will stretch further than it did in the past," he says. "There aren't as many big coach tours operating yet either, so travellers will be able to experience a Zen garden or temple without big crowds. When my most recent group visited the Golden Temple in Kyoto, which is an extremely popular site, we were almost the only ones there. There's the opportunity to have a far more intimate experience now."
After spending the last few years driving for a rideshare company and working in a ramen restaurant, Alain's got a bit of brushing up to do on Japan's history before he starts leading tours regularly again.
"Things are a little bit rusty; I need to get those 10,000 years of history back into my head!" he laughs. "When you're in that group travel dynamic, you get up to 400 questions a day, which can be quite challenging. But all that knowledge is still there – I can't wait to start sharing it with people again."
Feeling inspired?