Can't decide whether you want to see the sights in New York, go on an alligator spotting tour, tap your toes at a Broadway show, go hiking in a National Park, visit the mansion at Graceland, or party along Bourbon Street? When you travel from New York to New Orleans, you can do all these things and more in the one trip. With so many great activities and sights along this popular route, it can be hard to decide what to see and do. Here are six things not to miss on your way from New York to New Orleans.
Visit Elvis Presley's former home
Perhaps surprisingly, you don't need to be an Elvis Presley fan to appreciate Graceland's kitschy glamour and over-the-top Southern charm. Along with touring the mansion, you'll see more shiny jumpsuits than you can point a camera at. Try one on to see how it looks (come on, you know you want to) with the "Elvis Yourself" virtual dress up experience. You can also tour Elvis' private planes, including the 1958 Convair 880 named after his daughter which has a glamorous bedroom, suede chairs, leather covered tables, 24-karat gold-flecked sinks and gold-plated seat belts to keep everyone safe during the flight. For lunch, it's hard to go past the famous grilled peanut butter and banana sandwich.
New York, New York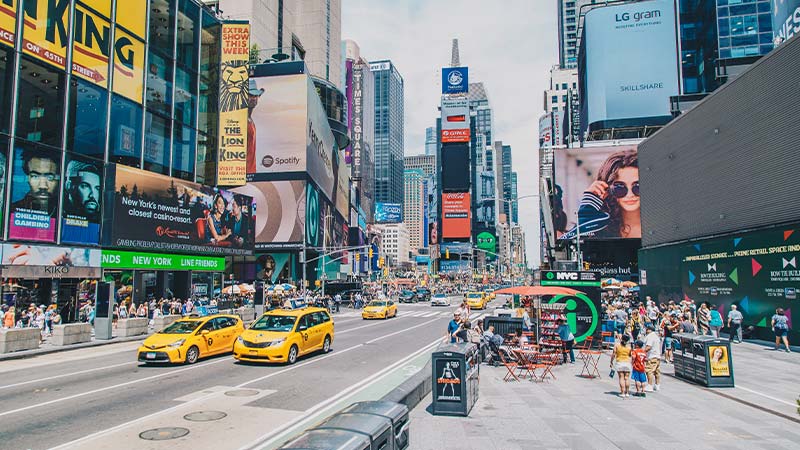 You'll need at least a few nights in New York to take a proper bite of the Big Apple. Join a local New Yorker for a walking tour of Brooklyn, checking out family-run businesses and eateries along the way, or visit the TKTS Ticket Booth where you can buy discounted or even half price same-day tickets for dozens of Broadway shows. Stroll through Central Park, soak up the old time charm at Coney Island, walk across the Brooklyn Bridge, or marvel at the view from the top of the Rockefeller Centre. Intrepid's Essential New York to New Orleans tour doesn't start until 6pm so you'll have an entire day to look around before you meet your leader and the rest of our group.
Go on a 'museum crawl' in Washington DC
Washington DC is home to some of the world's best art galleries and museums, packed with fascinating displays, historical information and interactive exhibits. Even better, many of the best and most famous ones are free. Choices ranging from the National Air and Space Museum to the National Museum of Natural History, United States Holocaust Memorial Museum, National Gallery of Art, or the National Museum of African American History and Culture. Washington DC is a city that's easy to explore on foot so grab a few friends from your tour group or set off on your own for a day of independent exploring.
FIND OUT MORE: EXPLORE THE ROUTE IN 31 PHOTOS
Cruise along the Skyline Drive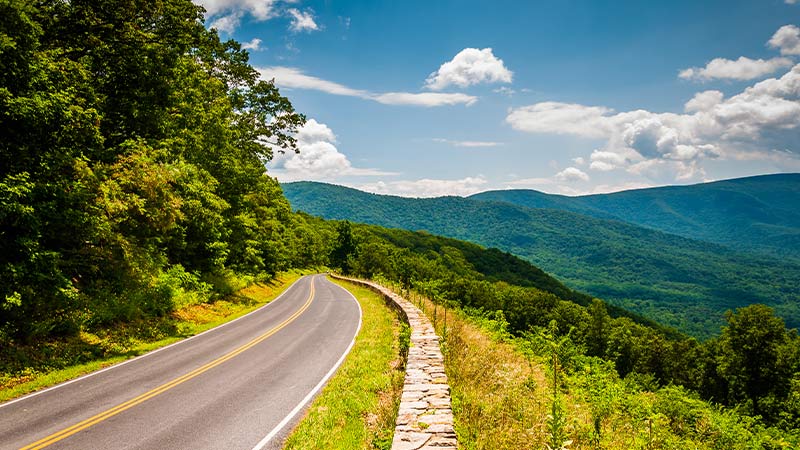 It's not a visit to the United States without checking out one of the country's superb national parks. If you're travelling from New York to New Orleans, one of the best ways to do it (especially if you don't fancy a long hike) is to cruise along the 170 kilometre (105 mile) Skyline Drive which travels through Shenandoah National Park, one of the highest and most scenic portions of the Appalachians. There are nearly 70 scenic overlooks along this spectacular stretch of road. Your local leader knows all the best ones and will ensure you don't miss any of the highlights along the way.
Spot alligators and wild boars in the wild
Honey Island Swamp is anything but sweet if you're not safely inside a boat with your expert guide. One of the least-altered river swamps in the United States, this 647 square kilometre (250 square mile) swamp forms part of the Nature Conservancy's First Louisiana Nature Preserve. It's a great spot to enjoy a peaceful cruise and spot local wildlife. You're pretty much guaranteed to see alligators sunbaking as you glide through the swamp with your expert guide who provides commentary about this pristine natural wilderness area and the animals like nutrias (river rats), snakes and wild boars that call it home.
Hit the town in New Orleans
With its fascinating mix of Creole, Cajun and European culture, delicious cuisine and thriving music scene, you'll need more than one day (and one night) in New Orleans. Uncover the city's best bars on a New Orleans Cocktails and Jazz tour or eat your way around the French Quarter on a food tour. If you're looking for a whole lot of fun in the one place, the French Quarter is where you'll find it. Bourbon Street, one of the world's most famous party streets, comes alive after dark when the streets are filled with music and the sound of people having fun. With its raucous atmosphere and drink-as-you-stroll "go cups", get set for a night to remember (or perhaps forget) along this famous nightlife strip.
EXPLORE THE TENNESSEE MUSIC TRAIL ON YOUR WAY TO NEW ORLEANS
Feeling inspired?