The world's biggest, most populous continent has so much to offer, it can be tricky to know where to start. While most tourists make a beeline for tried and tested beaches and big cities, Asia is filled with little-visited places that showcase the best of the continent's culture, history and cuisine.  
 
That's why, as part of our Travel Goals for 2023, we're challenging travellers to go beyond Asia's hotspots. From rural farm stays to remote monasteries, we've got a bunch of new destinations and experiences that not only spread your travel dollars further than the tourist hubs, but also give you a meaningful look at real life.   
1. Take the road less travelled in Central Asia
Heavy on culture and scenery and light on tourist numbers, if you're after off-the-beaten-track experiences, Central Asia is full of them. Over 24 days, this brand-new adventure takes you through Kazakhstan, Kyrgyzstan, Tajikistan, Turkmenistan and Uzbekistan, covering highlights and hidden treasures along the way. Explore ancient Silk Road hubs, stay in traditional yurts on the shores of Lake Issykul, learn how to make national dishes and meet fascinating locals on a trip that's as surprising as it is enlightening.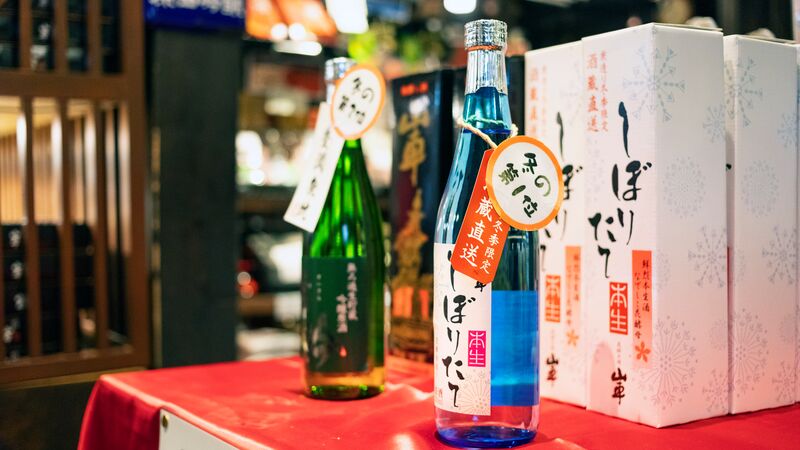 2. See a slower side of Japan
Far from the skyscrapers and bright lights of Tokyo, Japan's rural landscapes offer a look at the quiet side of life. On our Japan Highlights adventure, you'll now have the chance to see where your morning cuppa comes from when you visit a local tea farm in Kawane. Try your hand at tea picking, see how the leaves are brewed, and get stuck in with a bit of farm work. Learn about Japanese home cooking during a farm-to-table feast made with ingredients grown in your host's garden, then spend the night on the farm. Fancy something a little stronger? You'll also check out a traditional sake brewery in Kyoto that's been making the country's favourite tipple for more than 300 years.
3. Experience the height of adventure in Tibet and Nepal
Between the buzzing cities of Beijing and Kathmandu, this new adventure gives you the chance to discover the quiet temples, remote monasteries and off-grid villages of Tibet and Nepal. Travelling to this part of the world isn't always easy thanks to its challenging altitude, but we promise the detour off the tourist trail is oh-so worth it. Take one of the world's most scenic train rides, hike past snowy peaks, meditate with a local monk, learn how to make momos and share lunch in a Tibetan family's home. This journey to the roof of the world is sure to leave your spirits high.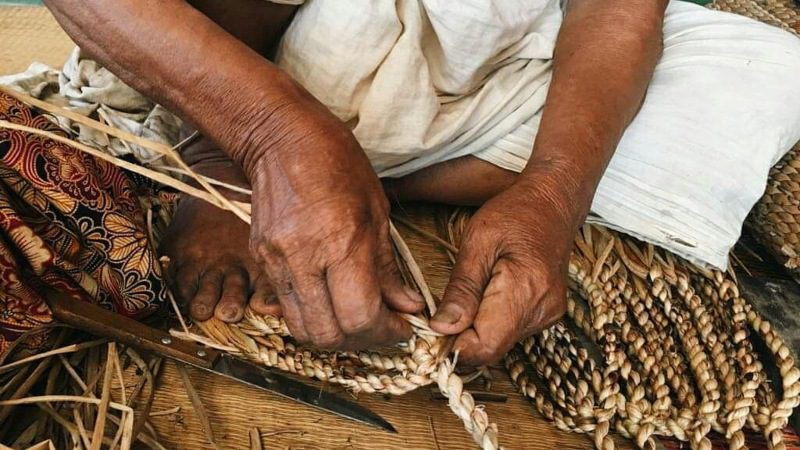 4. Meet women weaving for sustainability in Cambodia
Siem Reap is famed for being the gateway to the UNESCO World Heritage Angkor Archaeological Park, and while you'll still visit the complex's ancient temples on this family adventure through Cambodia, you'll also experience a side of the region few visitors ever see. Pay a visit to not-for-profit Rokhak, a centre where local women turn an invasive species of water hyacinth into beautiful and sustainable bags, baskets and rugs. Watch them weave their magic, have a go yourself, and learn how the centre is empowering local women by providing employment and financial independence.
5. Go beneath the surface in South Korea
We'd never tell you to skip the busy markets or Korean barbecues of Seoul, but if you want to take your South Korean adventure from ordinary to extraordinary, you've got to go a little further. This trip will introduce you to an intriguing country with a turbulent history, cherished traditions and remarkably hospitable people. Visit the Demilitarised Zone for a look at South Korea's political past, spend a night in a traditional Hanok house in the Andong Hahoe folk village, and discover the island village of Abai, where you'll meet the North Korean refugees who settled here during the war.
6. Step behind the scenes of a centuries-old festival in Mongolia
Despite its rugged beauty and incredible hospitality, Mongolia is one of the least visited countries in Asia. Those in search of adventure are sure to find it among the country's untamed landscapes and sparsely populated landscapes, but visiting during the annual Naadam Festival is even more special. Showcasing wrestling, archery and horse racing, the three skills that Genghis Khan considered essential for any Mongol warrior, the festival offers unique insight into Mongolia's culture and centuries-old traditions. This adventure takes you through the wild outback and behind the scenes to meet the competitors in the lead-up to the games.
Feeling inspired?