Travel's an experience like no other. You get to absorb the mad, awesome wonder of this planet and its people, and return changed, enriched. Broadened.
But travel also shoves you up against the world's messy, dark armpit at times. Alongside beauty and kindness, you'll witness plastic-clogged waterways, poor and vulnerable people, and power imbalances expressed in huge and barely perceptible ways.
The world will have a lasting impact on you – and here are 10 ways to ensure that any lasting impact you leave on it will be positive.
1. Want memories that'll last? Engage with people instead of seeing them through a lens.
By choosing experiences such as cooking with a family in a Nubian homestay on the banks of the Nile, or trekking up to Sapa to meet the hills-folk, you'll gain insights into a way of life you'll remember forever. And you'll support local economies, conserve traditional cultures and encourage natural-resource conservation in return.
FIND OUT MORE ABOUT WHAT REAL LIFE EXPERIENCES MEAN TO US
2. Swap your hotel room for a night in a village.
Popular everywhere from Cambodia to Guatemala, community-based tourism typically involves more than a bed. Whole neighbourhoods work as a cooperative to offer activities such as cooking workshops and trips to the local attractions, creating a tourism destination that benefits all.
RELATED: WHAT TO EXPECT AT AN OVERNIGHT STAY IN AN UZBEK YURT
You invest directly in often rural, poor and economically marginalised communities, and experience an authentic slice of village life; your hosts earn a fair income and preserve their cultural and environmental assets. Win-win.
SUBSCRIBE TO INTREPID'S NEWSLETTER FOR TRAVEL STORIES, COMPETITIONS & MORE
3. Explore neighbourhood haunts instead of eating in chain restaurants.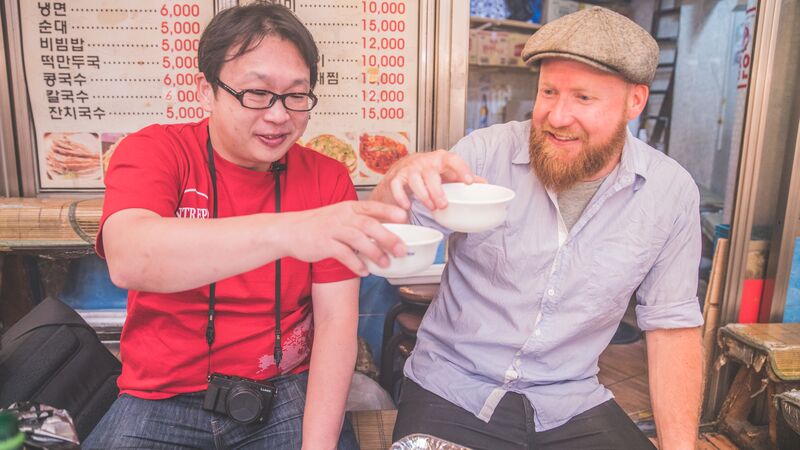 After 16 hours on a bus, even die-hard travellers can crave [insert Big Brand here]. Comfort eating or drinking makes sense when you're in a sea of unfamiliarity. Just be aware that most of what you pay will ultimately flow into the pockets of wealthy shareholders overseas.
To lift up local communities, dine at locally owned and run restaurants, bars and market stalls. You'll learn some new words, uncover intriguing flavours and ingredients, and get that story of the time you ate fried crickets in Thailand…
RELATED: 20 DELICIOUS EXPERIENCES THAT SHOULD BE ON EVERY FOODIE'S BUCKET LIST
4. Trade a 50-seat tourist coach for a toy train/longboat/tuk tuk.
Not only does travelling on public transport let you swap chuckles with your neighbours in their territory, it cuts pollution and carbon emissions. Zip around on a tuk-tuk in Southeast Asia, climb into the mountains on India's famous toy train, hire a bike or walk when it's convenient.
RELATED: EVERYTHING YOU NEED TO KNOW ABOUT A NIGHT (OR TWO) ON AN OVERNIGHT TRAIN
5. Fly responsibly instead of ignoring climate change.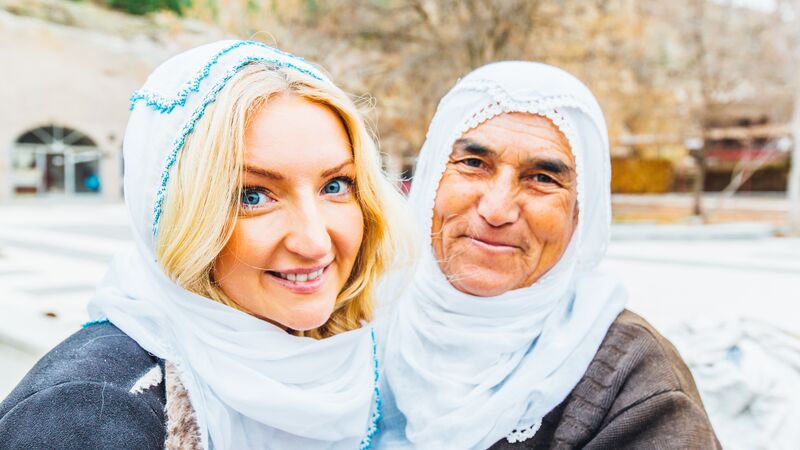 Aeroplanes really pump out the carbon. Tourism accounts for 8% of global carbon dioxide emissions, and flights cause about a quarter of that.
When you tick the carbon-offset box, aviation companies direct the few extra dollars you pay to environmental improvement schemes which help sequester the carbon it takes to get one person from A to B. Your flight will still release a large amount of CO2 into the atmosphere, but your indirect donation to energy-efficiency or forestry projects will counter a portion of it.
Choose to fly with an airline that has a good emission reduction record, offset your carbon and minimise internal flights by taking "slow" transport, such as trains.
FIND OUT MORE ABOUT INTREPID'S CARBON MANAGEMENT PLAN HERE
6. Ditch the plastic for reusable alternatives.
Plastic is a fossil-fuel derivative that doesn't go away in a hurry. It's a problem. So travel with some basics: a reusable cup, a water bottle, produce bags, a metal or bamboo straw, reusable eating cutlery, and a fabric carry bag. You can even buy water purifiers that filter out everything – including viruses – making bottled water less necessary.
When you're out shopping, simply hand your vessels over and ask people to fill them up with kopi or chai or rambutans. You'll be starting conversations and reducing landfill, too.
RELATED: 6 WAYS YOU CAN BE PLASTIC FREE WHEN YOU TRAVEL
7. Channel Aretha and R-E-S-P-E-C-T people.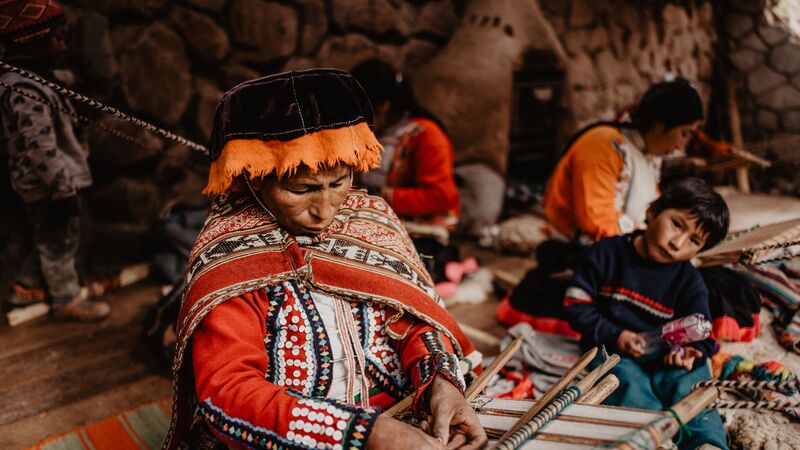 All people want to be happy and loved, and to live with dignity. Sadly, women and children are often exploited for commercial gain. Orphanages and children's shelters are notoriously harmful, and sexual slavery is alive and kicking in many countries.
Be a good human. Read up on issues such as discrimination, sexual abuse, child labour and trafficking before you go and, while you're abroad, support tours run by female leaders, buy from women's cooperatives or female artisans, and avoid businesses that exploit children.
RELATED: HOW WE'RE STEPPING UP THE FIGHT AGAINST ORPHANAGE TOURISM
8. Care for those who care for you.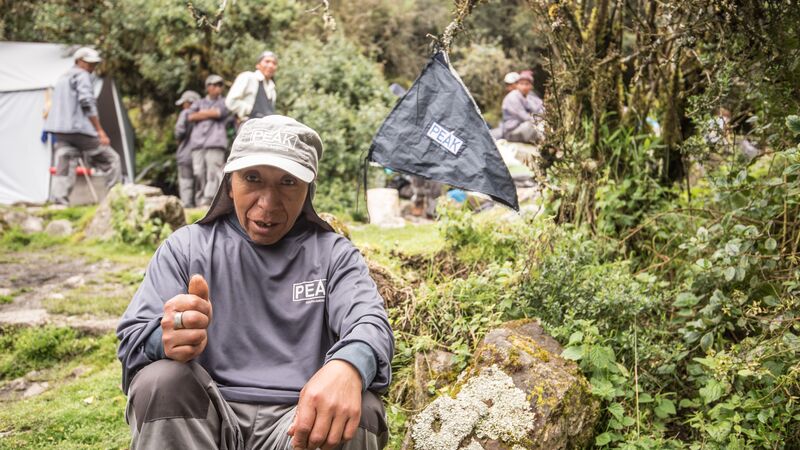 When you're puffing up the Inca Trail, spare a thought for the porters who make a living out of it. It's tempting to romanticise them as superhuman but, all too often, porters are poor farmers in need of a vital wage who can be taken advantage of and mistreated.
Choose hiking groups that promotes respectful, fair working conditions for porters and provide them with medical insurance. And prefer companies that employ trekking guides who've worked their way up from being a porter and understand the challenges.
FIND OUT MORE ABOUT OUR PORTER POLICY AND TREKKING GUIDELINES HERE
9. Marvel at beautiful creatures, don't demean them.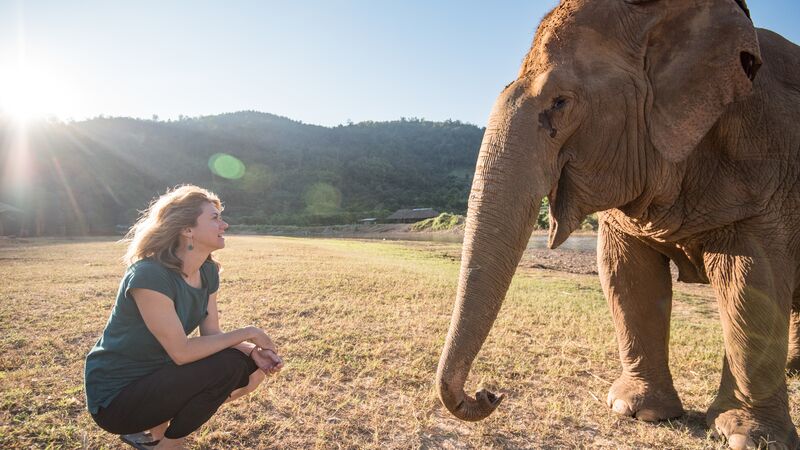 Wild animals are beautiful but exploiting them for our pleasure is wrong. Visiting wildlife enclosures, parks and unethical sanctuaries can encourage the capture and mistreatment of animals. Think before you participate in wildlife tourism, don't ride elephants – and never take a selfie with a tiger.
RELATED: THIS IS WHY WE NO LONGER RIDE ELEPHANTS
10. Instead of giving money to individuals, give to community projects.
Giving money or toys to beggars and children is not generous. It promotes dependency and discourages kids from attending school, and organised begging is a highly visible form of human trafficking. If you want to help, go ahead and support the local school or health clinic, or give to an effective, established non-governmental organisation.
FIND OUT MORE ABOUT THE INTREPID FOUNDATION HERE
It's not hard to be a responsible traveller. Find out more about how you can leave a lighter footprint here, or our Responsible travel tips for croatia 
Feeling inspired?