From sipping on some of the region's finest spirits to enjoying a hearty meal at a centuries-old pub, the Cotswolds is full of intriguing and exciting ways to spend your time.
The Cotswolds are an idyllic region that is filled with more history than your average museum and where Mother Nature's beauty is on full display. Characterised by honey-coloured stone architecture and rolling green fields, the Cotswolds are made up of several towns and villages that are just waiting to be explored.
If you're unsure how to spend your time in this picture-perfect region that's also been classified as an 'area of outstanding natural beauty', then we've put together a guide with a little something for everyone to enjoy. Whether you fancy wandering among nature on one of the many walking trails or marveling at your favourite animals, the Cotswolds is the best place to enjoy the great outdoors.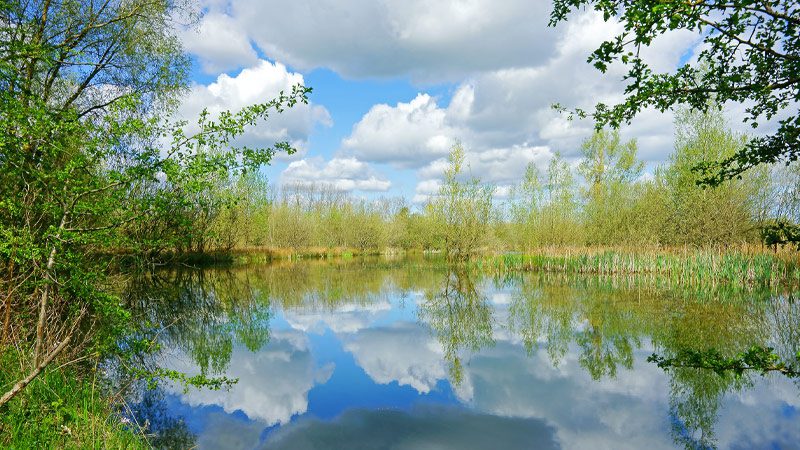 The Cotswold Water Park is the place to go when you want to pack as many activities as you can into just one day. The Cotswold Water Park is also recognised as the largest marl lake system in the United Kingdom with 180 lakes, making it one of the best places to observe nature in all its glory. From archery to horse riding, and from swimming to bird watching, this park has a little something for everyone and allows you the chance to soak up every bit of fun this stunning destination has to offer.
TAKE A DIP AT THE COTSWOLD WATER PARK ON OUR RIVER THAMES TOUR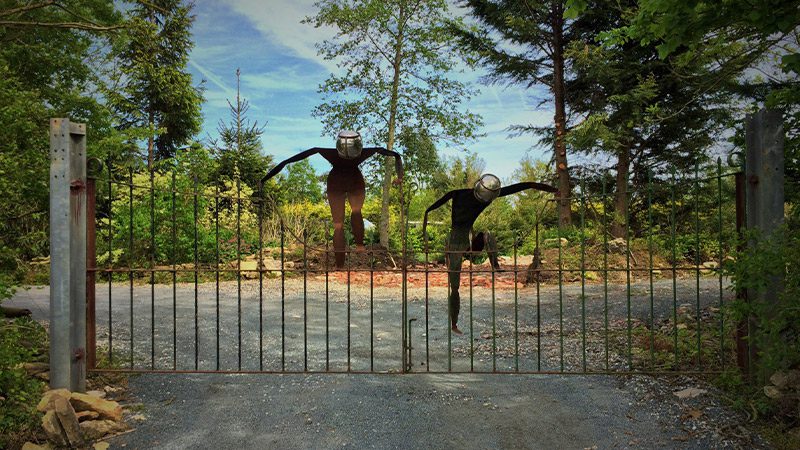 Another day, another park, and gardens to explore. Located in the heart of the Cotswolds at the edge of the small, charming village of Somerford Keynes, the Cotswold Sculpture Park is an art lover's dream. Wander around the park and marvel at more than 170 sculptures created by both international and local artists alike, set amid 10 acres of stunning greenery and lush bushland. The good news? If you love an individual piece so much you can purchase it and take it home with you! If that's not the ultimate souvenir, then we don't know what is.
3. Dig into a hearty meal at a centuries-old pub
Deciding where to eat can be tricky, especially when there's no shortage of amazing pubs in the Cotswolds. Regardless of where you choose to spend lunch or dinner, each pub has its own distinctive twist on all your favourite meals with many of them focused on using fresh, local produce. But it doesn't just stop at the food. There are so many Cotswold pubs that are dripping in stylish décor, never-ending charm, and classic English architecture, including The Churchill Arms in Paxford and The Bell Inn at Langford.
4. Cycle among the endless, green landscape on one of the many cycling routes
Try and find a location that's better for cycling than the Cotswolds. We'll wait. The Cotswolds are made up of hundreds of kilometres of natural parkland, expansive landscapes, and breathtaking scenery, making it a perfect spot for either a challenging cycle or a lazy afternoon bike ride. The terrain doesn't feature many hills but isn't completely flat either, allowing you to take in all the beauty as you pass through charming villages and rolling fields. With routes that'll take you a couple of hours or a full day, make the most of your time in the Cotswolds by bike.
CYCLE YOUR WAY THROUGH THE COTSWOLDS ON OUR CYCLE THE COTSWOLDS TOUR
Located in the stunning town of Burford, the Cotswold Wildlife Park sits on more than 160 acres of natural parkland, divided into four sections for an excitement-packed day for both kids and kids at heart. Featuring sculptured gardens, a Victorian Manor House, picnic areas, and hundreds of animals including Penguins, Lemurs, and Sloths, this park definitely isn't short on things to do or creatures to look at. Whether you want to make your way over to the Amur Leopard enclosure and get up close and personal with the world's most endangered species of big cat or spend a couple of hours in the Tropical House, The Cotswold Wildlife Park delivers on the fun. Big time.
If you're looking for something that's guaranteed to take your holiday up a notch, then having some fun at the Cotswold Country Park & Beach should be high on your priority list. Featuring the largest inland paddling beach in all of the UK, this attraction offers various water sports such as kayaking, as well as mini-golf and go-karts that are sure to provide excitement for the whole day. Whether you feel like catching some sun in front of a beautiful swimming lagoon or having a go on the 'Aquaventure' course, this fun-filled destination can't be missed.
Fresh off their Traveller's Choice Award win given to them by Tripadvisor, the Cotswolds Distillery first opened in 2007, offering visitors the chance to sip on their range of world-class single malt whiskies, gins, and liqueurs. With a variety of activities you can participate in including a gin and whisky blending masterclass or a tour & tastings session, this must-visit spot is the first full-scale distillery in this picture-perfect region. Focused on quality and flavour, this adults-only attraction is sure to have you sampling the very best of the Cotswolds.
8. Spend a day in Moreton-in-Marsh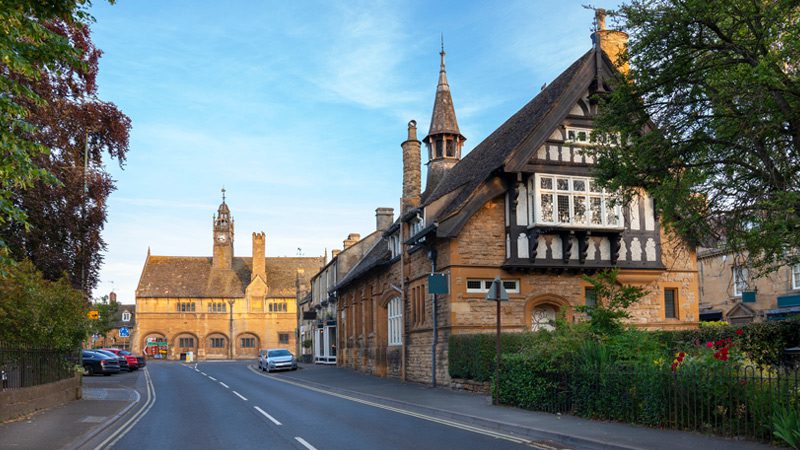 While there are many charming Cotswold villages worth a visit, Moreton-in-Marsh is perhaps the finest of them all. You only need to stroll down the High Street, taking in the Jacobean and Georgian facades, to see that. This town is not only steeped in ancient history but also in historical literature too with various spots in the village said to be the inspiration behind famous landmarks in J.R.R. Tolkien's, 'The Lord of the Rings'. Whether a visit to the Curfew Tower is on the agenda or the beautiful structure of St. David's Church is where you want to spend an hour or so, there's a little something for everyone in this idyllic town.
Feeling inspired?