Caroline Blakeney, 62, from South Gloucestershire, is just back from a Premium trip to Egypt – her first foray abroad in over two decades.
It wasn't that Caroline didn't want to see more of the world. Life simply got in the way. 'I had always wanted to travel, but you marry a farmer, you're tied to the ground,' she says. Later, divorce, single motherhood, financial restraints and other family commitments kept Caroline on home soil for more than 20 years.
As a solo traveller over the age of 45, Caroline's not alone. In 2023, Intrepid has seen an 84 per cent increase versus 2022 in trip bookings from women aged 45 and over. We surveyed over 2000 women in the demographic to find out more about what's inspiring their travels and discovered that nearly three quarters (72 per cent) see mid-life as a period for personal growth and exploration, with travel being a key part of that experience. Caroline's journey not only reflects this wider trend, but marks the start of a whole new chapter in her life.
Taking the leap
When her father passed and left her some money, Caroline decided it was time to get away. Then COVID hit. Soon after, she lost a couple of friends – one of whom died of a sudden heart attack. These events only sharpened her perspective and determination.
'It makes you think. You've got to go and do these things. You can keep putting it off, but you never know what's around the corner,' she says. 'I thought, if I don't go now, I may never see the things I want to see.'
And it was Egypt that she wanted to see first. She went straight to her local travel agent and booked her first ever small group adventure.
'I'm not a hotel, sit on the beach person. I knew that I didn't want a holiday like that. Intrepid's Premium Egypt in Depth trip sounded like a good balance of getting to see everything you want to see, without being too regimented. And it proved to be just that,' says Caroline. 'We didn't only see the highlights. We wandered the streets drinking sugar cane juice and were welcomed into local people's homes to share meals. We saw both sides of the coin.'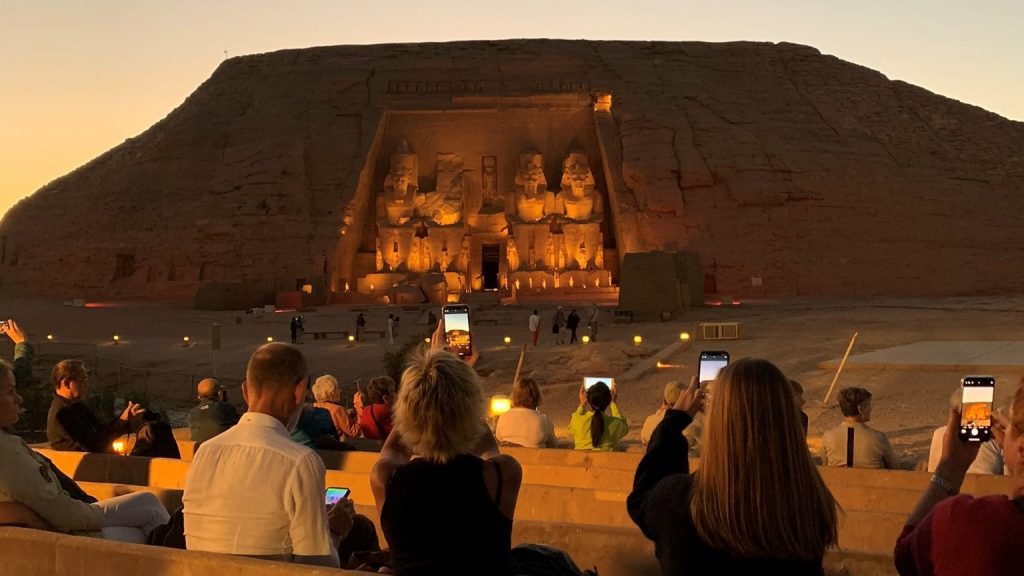 An adventure to remember
For history lover Caroline, the flexible itinerary meant her group got to see the wonders of Abu Simbel at sunrise, in solitude, instead of a crowded, hot afternoon – with their 'fabulous' local leader and Egyptologist, Noha, on hand to enlighten them.
'You could ask Noha about anything – and I'm terribly curious – so I would! She soon realised I wanted to collect a few history books to take home, so she'd go off to the tradespeople and buy the appropriate one at the right price on my behalf. Nothing was too much trouble for her.'
This kind of personalised service also ensured Caroline spent her 62nd birthday sharing a giant chocolate cake with a community of Nubian villagers, along with her fellow travellers – who quickly became friends. 'We all got on like a house on fire. We're still in contact and will be for life, which is nice', she says.
Another memorable moment for Caroline was an early morning hot air balloon ride over the Valley of the Kings – an optional extra that almost all of the group chose to do. 'You're only there once, theoretically, so why not?' she says. 'It was absolutely outstanding. It was just so calm… it really was incredible.'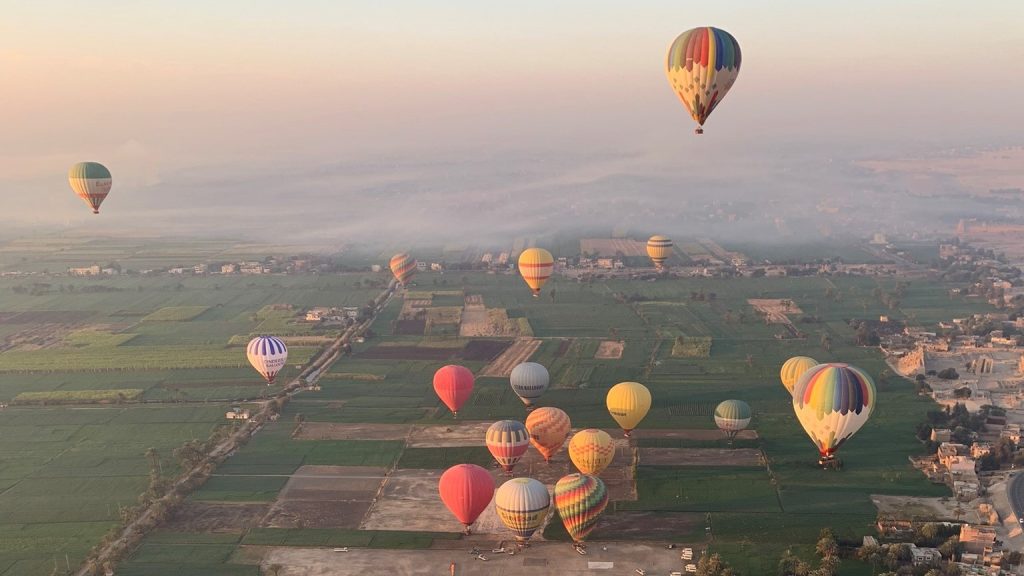 Where next?
With her next Intrepid Premium trip already booked ('India – there's a culture I just have to experience') and another in Turkey on the cards, it's safe to say Caroline's wanderlust has been well and truly unleashed. And she's quick to encourage others to follow their travel dreams too.
'Do it. You'll be absolutely fine. You'll enjoy it; you'll be looked after – and you'll probably want to go on another one next year, like me!'
Follow in Caroline's footsteps and experience Premium Egypt in Depth for yourself.
Feeling inspired?