Head to the east coast of the North Island in New Zealand to discover some of the country's best yet lesser known towns and travel experiences.
Get out on the water and surround yourself with the stunning scenery of the Bay of Islands, immerse yourself in Maori culture, or raise a glass to the scenic Hawke's Bay wine region which is famous for its award winning drops. The nearby town of Napier, which has one of the world's largest collections of Art Deco architecture, is also worth a look. Head to Auckland which overlooks a sparkling blue harbour and is packed with fantastic museums, restaurants and bars. You won't want to miss this lively cultural and culinary hub or nearby Waiheke Island which is located just 40 minutes away by ferry.
RELATED: CHECK OUT THE ULTIMATE GUIDE TO WELLINGTON
Step back in time in Napier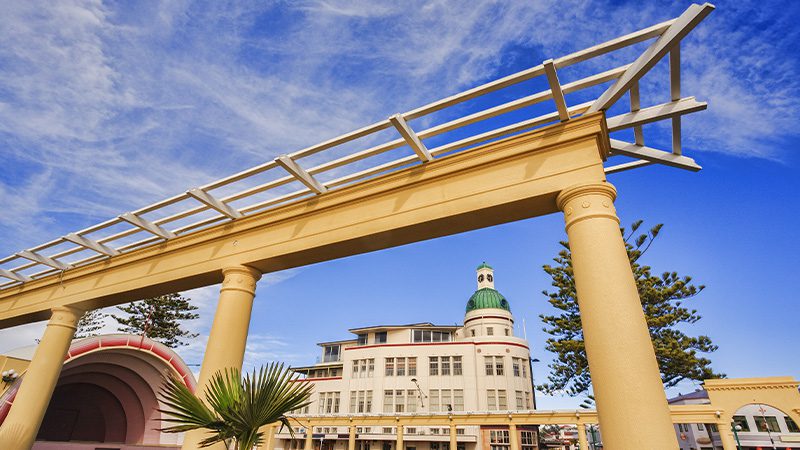 When a massive earthquake destroyed the commercial centre of Napier in 1931, the new buildings were constructed in the popular Art Deco style of the time. Most of the original buildings remain, making Napier home to one of the world's largest and best preserved collections of Art Deco architecture. Strolling around town on a walking tour is like taking a trip back in time as you marvel at historic details and peer through doorways which reveal stunning Art Deco interiors.
Boat trip Poor Knights Island
Off the shores of the Tutukaka coast you'll find the Poor Knights Islands, a rugged series of islets with a history stretching back 11 million years. On a full-day Bay of Islands scenic cruise, you'll have the chance to snorkel, swim, kayak, explore ancient caves and learn about the geological and natural history of the islands. The waters surrounding the island are home to more than 125 species of fish which you can spot hanging out in the soft corals along the reef. It's not uncommon to spot marine life from the boat as well, including dolphins and whales. If you'd prefer to put your feet up, the boat is kitted out with plenty of seating and viewing areas.
START DREAMING: FIND YOUR PERFECT NORTH ISLAND ADVENTURE
Raise a glass to Hawkes Bay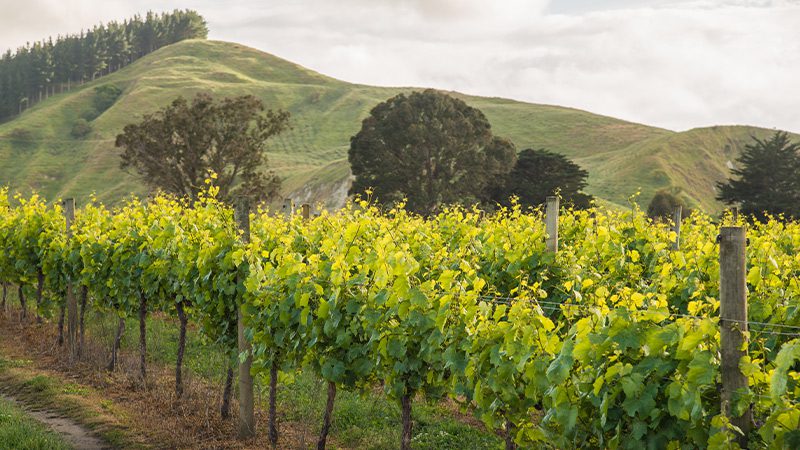 One million acres of rolling hills provide the perfect backdrop for wine tasting at Hawke's Bay's many cellar doors, most of which are family owned. Hawke's Bay has a similar climate to Bordeaux and is famous for its luscious Merlot, Cabernet Sauvignon and Syrah wines. You will also find plenty of complex Chardonnays and lighter, aromatic whites in Hawke's Bay wine country. Along with wine tasting, you can sample local gourmet ice cream, cheeses, and handmade chocolates.
Take a day trip to Waiheke Island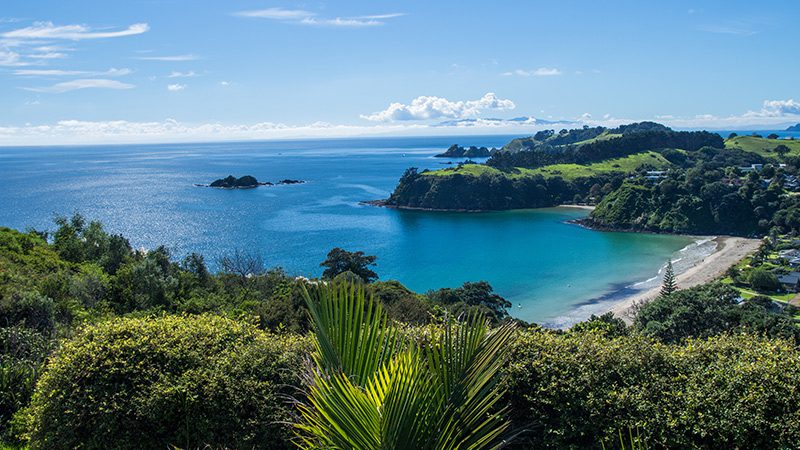 Lapped by the waters of picturesque Waitemata Harbour, Auckland is surrounded by beaches, native forests, and also islands like Waiheke which are ideal for a daytrip or longer stay. It takes just 40 minutes to reach Waiheke Island from downtown Auckland. Here you'll find hiking trails and wineries, along with a few surprises like gun emplacements and underground tunnels dating back to World War II. It's the perfect spot to kick back and relax for a day or two during your North Island adventure.
FIND OUT MORE: A PERFECT DAY IN THE NORTH ISLAND OF NEW ZEALAND
See the gannets at Cape Kidnappers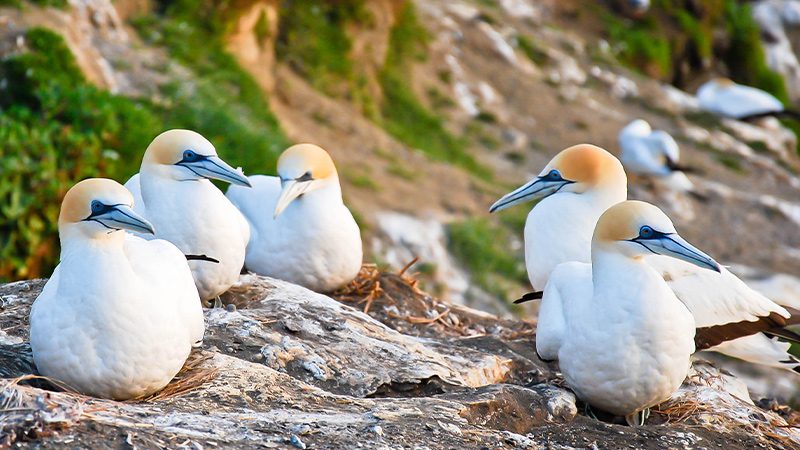 Cape Kidnappers got its unique moniker when a local Maori kidnapped a crew member off Captain Cook's ship The Endeavour. However, these days its main claim to fame is the fact this sleepy little spot is home to the largest mainland gannet colony in the world. At the spot where the crew member was captured, you can almost touch the gannets. Active types can go one step further (literally) and hike up to a plateau colony while the rest of the group enjoys the beauty of the beach.
Visit the Waitangi Treaty Grounds
The picturesque Bay of Islands has it all: beautiful beaches, Maori cultural experiences, historic sites, great fishing, and plenty of natural wonders to explore. Stroll through a forest of mighty kauri trees, venture into a cave filled with glow worms, or throw in a line and catch a fish for dinner. Visit the Waitangi Treaty grounds, one of New Zealand's most important and historic sites, where your guide will explain the significance of the Treaty of Waitangi.
Feeling inspired?