For LGBTQIA+ travellers, finding queer-friendly destinations isn't always easy. But there are some amazing, progressive, inclusive places out there, if you know where to look. For our guide, we turned to the expert: queer travel blogger Courtney Vondran from Courtney the Explorer.
Ready to see the world? Grab your passports and let's go! Here are my favourite LGBTQIA+ friendly destinations, with a little something for every letter of the alphabet mafia. From Tel Aviv in the Middle East (a notoriously tricky region for queer travellers) to the "gay capital of Europe". These places are all know for their Pride parties, thriving queer scenes, or progressive social legislation. In other words, you'll be welcomed with open arms.
These are my top six queer-friendly destinations around the world.
1. São Paulo, Brazil
São Paulo in Brazil hosts the largest carnival-like Pride celebration in the world, with 3-5 million visitors every year. The "Parada Gay São Paulo" first began in 1997 and is celebrated every first weekend of June on the city's main street, Paulista Avenue. It's so world-renowned that it even caught the attention of the Guinness Book of World Records, who recognised São Paulo's parade as the largest (and some say best) Pride party in the world in 2004.
Even if you can't make it to São Paulo for Pride, there are tonnes of things for queer travellers to do and see. Check out the city's gay hub, Frei Caneca Street, explore the 'gayborhood' Largo do Arouche, go to the Museu da Diversidade Sexual (Museum of Sexual Diversity), and party at the world's largest gay club, The Week.
2. New York, USA
No LGBTQIA-friendly travel list is complete without New York City, the birthplace of Pride and home of one of the largest LGBTQIA communities in America.
Pride in New York goes back a long way. On June 28, 1969, police raided the Stonewall Inn, a gay bar in Greenwich Village, and the local LGBTQIA community decided they'd had enough. Following the raid, demonstrations were led by drag queen Marsha Johnson. A series of LGBTQIA movements erupted across the US and, eventually, the world. Nowadays, NYC has one of the largest Pride celebrations in America.
While you're there, don't miss the Leslie-Lohman Museum of LGBT Art, NYC Aids Memorial, Christopher Street, and the famous lesbian-hangout, CubbyHole. For something sweet, get a rainbow ice cream cone at Big Gay Ice Cream.
NYC also has LGBTQIA events and festivals year-round, so check out NYC Pride for up-to-date information.
3. Iceland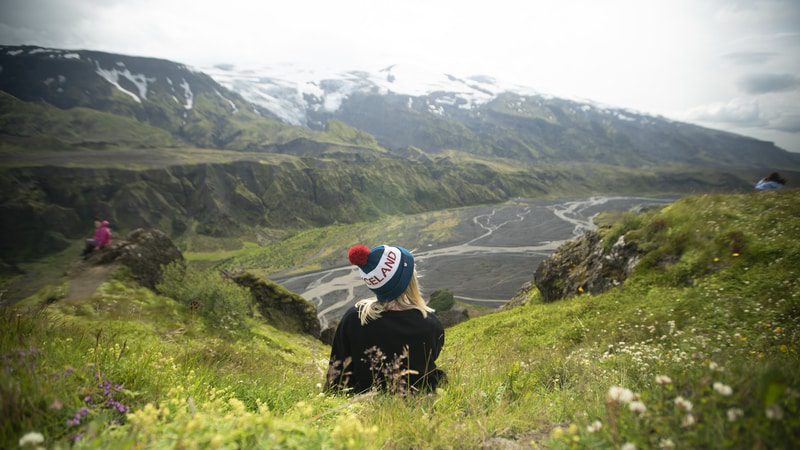 Iceland's LGBTQIA laws are some of the most progressive in the world. Equal adoption and IVF rights were extended to LGBTQIA couples here in 2006. Same-sex marriage was legalised in 2010. Iceland also has some of the most trans-friendly legislation going around, with the formalisation of name and identity changing procedures.
Iceland not only has some of the most socially progressive laws, it also hosts fun LGBTQIA celebrations year-round, making it a perfect destination for queer travellers. RVKBEAR Festival, one of Iceland's many LGBTQIA events, is a series of bear parties. The bear-friendly festival takes place in early September and consists of three individual events: a trip to the Blue Lagoon, a day trip to Golden Circle, and a farewell brunch. Definitely one to catch, if you're in Iceland in September.
4. Provincetown, Massachusetts
Many LGBTQIA-friendly destinations cater towards gay men, but this one's for the girls. Welcome to Provincetown, AKA P-Town, a small fishing village at the northern tip of Cape Cod. With its 200+ independent shops, LGBTQIA-owned businesses, delicious restaurants, art scene and serene beaches, P-Town has been a long-time favourite with LGBTQIA travellers, especially lesbian travellers. The town is compact and mostly walkable. You can rent a bike or go hiking just outside the city. At night, there's an array of gay bars, drag performances and themed parties.
Provincetown also hosts a bunch of LGBTQIA events, including Womxn of Color Weekend in June, Girl Splash in July and Single Women's Weekend in October. They even host Family Week, the biggest gathering for LGBTQIA families in the world. This annual event includes daily celebrations, activities, and a space for LGBTQIA families to build community.
5. Tel Aviv, Israel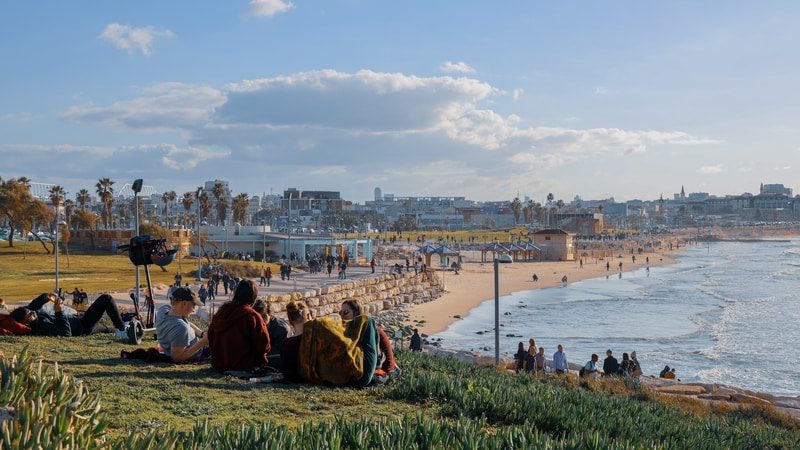 With an estimated LGBTQIA population of 25%, Tel Aviv is arguably the best place in the Middle East for LGBTQIA travellers. Tel Aviv actually hosts the only annual Pride celebration in the Middle East, a region that's historically anti-LGBTQIA. The parade runs in June, snakes through the city and ends at the beach. The afterparty typically moves on to Charles Clore Park to keep the party going.
Whether you're travelling to Tel Aviv in June or not, there's always a queer-friendly party going on here. Tel Aviv is famous for its nightlife. Shpagat is the most popular gay bar in town, but also check out D.M.T. Gay Bar and La Boheme. For a little spice, head to Dungeon Club, the hub for S&M and fetishism.
6. Spain
I saved my favourite destination for last. It's one of the queerest countries I've ever been to: Spain, often described as "the gay capital of Europe." Spain has it all. The best Pride in Europe, beautiful beaches, delicious cuisine, cheap wine, attractive people – need I say more?
As a lesbian traveller, I was blown away by the amount of queer-safe spaces, LGBTQIA representation and progressive laws here. Spain was ranked the most gay-friendly country in the world in 2013. 88% of the country answered "yes" when asked: should society accept homosexuality? In 2005, Spain became the third country in the world to legalise same-sex marriage.
While you're here, add Madrid, Barcelona, Granada, Ibiza, and Sitges to your list of must-see cities. Madrid hosts the best Pride in Europe, the "Fiestas del Orgullo Gay", which takes place on the last Saturday of June, attracting around two million people each year. The largest international gay festival, The Circuit Festival, is celebrated annually in Barcelona. Enjoy 40 world-class DJs and 17 parties over 11 days with people from all over the world. Ibiza, another city known for its parties, is home to Es Cavallet, a clothing-optional gay beach.
When you're done partying, head to Granada or Sitges. The first for rich history and romantic cobblestone streets, and the second for something more lowkey. Stiges is a beautiful, gay-friendly town right outside Barcelona. You'll find pristine white sand beaches, art galleries, boutique shops, museums and heaps more.
Feeling inspired?