Spoiler alert: when it comes to Asia, there's really never a bad time to visit.
From its picturesque beaches and dense jungle, to bustling markets and hushed temples, Asia puts on a great show, rain, hail or shine.
The only big thing to keep in mind is the monsoon season (it varies from country to country depending on latitude and a few other factors). But when you're a continent of just over 44 million square kilometres that spans half the globe, there's always a country where the rainy season doesn't hit so hard. Pick any month on the calendar and there will be somewhere in all of Asia that's hot, sunny and worthy of a postcard.
Here's our basic guide to get you started:
Asia in January, February & March
Although it's peak season between November and March, the first few months of the year are particularly great times to visit this stunning Southeast Asian country. Temperatures range from 20°C but can get up to a steamy 35°C in March (good excuse for a swim, if you ask us!). But it's also worth mentioning it might be more busy and expensive than other times of the year.
If you're on the hunt for other option, consider checking out Borneo, particularly in the south (away from the thunderstorms). Sri Lanka is also a great option during these months, especially along the southern coast
Asia in April & May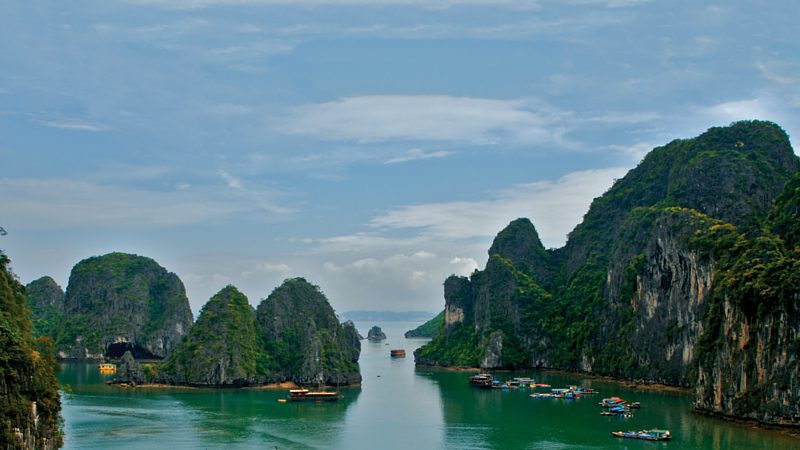 At this time of year, Vietnam is gearing up for some seriously steamy summer months. Rainfall hits its peak in June and July, so travel during April or May if you're keen to see Hanoi before it gets too humid or you want to venture out onto Halong Bay under clear skies. The northern hill country around Sapa has pretty temperate weather all year round.
In April and May, the central coast (Hoi An, Hue and Da Nang) is in the thick of what can only be described as perfect beach weather – blue skies, warm sun and ever-so-gentle sea breezes. Slather on some sun block, pop on a hat, and relax on the sand with an icy beer in hand.
READ MORE: 8 BEACHES IN VIETNAM TO PUT ON YOUR BUCKET LIST
Feeling spontaneous? Book a trip to Nepal right now – it's the perfect time to go. Temperatures in April are pleasant (28°C/82°F) and relatively dry; the rainy season arrives with the warmer months of May and June. April is also a great time to see wildlife and the gorgeous rhododendrons in bloom.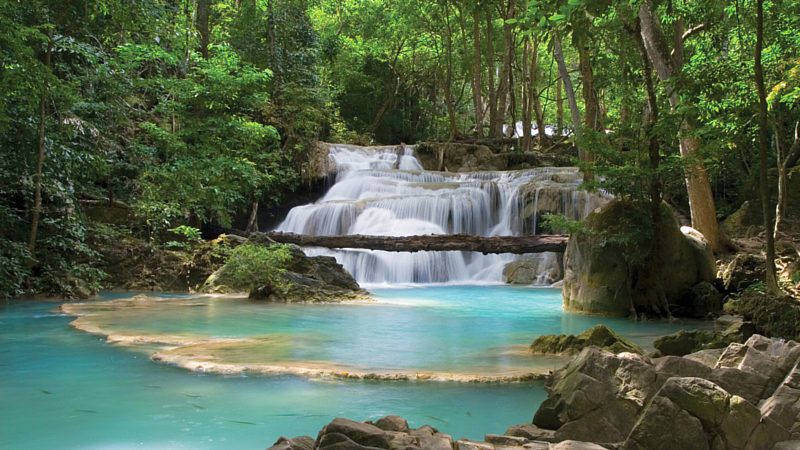 If it's beaches you want, it's beaches you'll get – in Thailand, that is. Monsoons sweep through the country between July and October, but temperatures in the south – particularly around the coast – sit at a balmy 34°C/93°F throughout April and May. Expect the occasional drenching shower but don't let the rain put a dampener on your trip; downpours are brief and it's the perfect time for you to check out a temple or order yourself a big plate of pad thai.
READ MORE: 6 BEAUTIFUL BEACHES IN THAILAND YOU SHOULD VISIT
Asia in June & July
Cambodia is pretty hot and humid at this time of year, but the countryside blooms into emerald greens and vibrant pinks as the trees and flowers soak up all that summer rain. And there's something pretty special about waiting out a downpour in the shelter of an ancient Angkor temple before hightailing it back to Siem Reap in a tuk tuk.
Myanmar tells a similar story: while the rains are just beginning to sprinkle their way across southern parts of the country, central Myanmar is looking fine, fine, fine (and not too hot either). It's the perfect time to visit the temples at Bagan or spend a night or two at Inle Lake.
READ MORE: THE ULTIMATE GUIDE TO 7 DAYS IN MYANMAR
Asia in August & September
If Bali's on your bucket list, now's the time to tick it off. While the island paradise is still in its high season in August, things quieten down in September and it reclaims a laid-back feel. Ubud, situated in the mountains, enjoys pleasant days – perfect for guided walks through nearby villages, or sipping on fresh-made juices at a local café – and evenings that are made for wandering through night markets or watching traditional dance performances.

The coastal areas of Sanur, Seminyak and Nusa Dua all boast gorgeous sunny skies, minimal rainfall and delicious fruity cocktails.
READ MORE: 9 UNDER-THE-RADAR DESTINATIONS IN SOUTHEAST ASIA WORTH A VISIT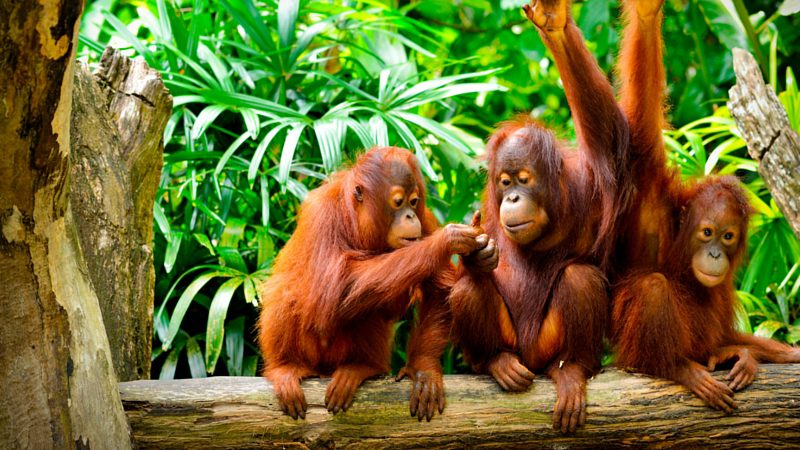 Wildlife lovers should make haste for Borneo, where beautiful weather abounds year round. Lowland areas are always pretty hot and humid, and rain tends to fall across the island – albeit briefly – every day of the year. Explore the heritage-listed Kinabalu National Park, cruise along the Kinabatangan River and come face to face with a big-eyed beautiful orangutan in Sepilok.
SUBSCRIBE TO INTREPID'S NEWSLETTER FOR MORE TRAVEL INSPO, COMPETITIONS, GIVEAWAYS & MORE
A word about monsoons:
Understandably, monsoons get a bit of a bad rap, but don't let them put you off your Asia adventure. Caused by a reversal of wind, and cool sea breezes meeting warm land gusts, monsoons create strong winds, torrential rainfalls and some truly spectacular electrical storms. Serious monsoons have caused flooding and landslides, particularly in India and Mexico.
Almost all of Asia is gripped by soaking rains and fairly extreme humidity between May and September, but some areas are certainly less wet than others. If you ask us, it's actually pretty refreshing, and a good excuse to head indoors to eat more food, drink more smoothies or have a sneaky nap.
Ready for an adventure? Check out our range of small group trips to Asia. 
Feeling inspired?