UPDATED: This article was originally published in May 2018.
It's one of the world's most spectacular wilderness destinations, but there's so much to see and do in Alaska that planning a first-time trip can feel overwhelming.
From what to pack to the best places to go, here's everything you need to know before booking a visit to the largest US state.
Where to go
Unless you have a month or two up your sleeve, you'll need to be selective with your Alaska itinerary. For those flying in to Anchorage, destinations including the Kenai Peninsula, Prince William Sound, Denali National Park and the Exit Glacier top most must-visit lists. All regions could be wrapped into a two-to-three week itinerary, though many visitors chose two or three key areas to explore in a shorter time frame.
You can also fly into Juneau, Alaska's remote capital, and take whale-watching and glacier-viewing excursions from there.
If you're transiting through Anchorage, don't miss the excellent Alaska Native Heritage Center, the Anchorage Museum, and a visit to a microbrewery such as 49th State.
DISCOVER ALASKA'S BEAUTY ON OUR KENAI DISCOVERY TOUR
What to do
Alaska is the ultimate destination for outdoor adventure, from hiking to kayaking to glacier walking. About two-and-a-half hours drive south of Anchorage, Kenai Fjords National Park is the state's smallest, but offers some of the best opportunities to explore Alaska's rich glacial landscape. Just a 10-minute drive from Seward, you can view (and even go hiking on) Alaska's famous Exit Glacier. Seward is also the jumping-off point for kayaking experiences around protected Resurrection Bay (part of the national park), where all manner of marine life can be spotted.
Excellent kayaking can also be had around Homer, about three-and-a-half hours drive south of Seward, while Whittier (at the top of the Kenai Peninsula) and Valdez (on the northeast shore of Prince William Sound) are the key access points for kayaking adventures around the Sound. Available as an optional activity on this tour, a Columbia Glacier kayaking day trip is an absolute must-do in Valdez.
RELATED: HOW TO VISIT ALASKA'S MOST MAGNIFICENT GLACIERS
Wildlife you'll see
If you came to Alaska to see wildlife, you won't leave disappointed – but be prepared to work for it. The Kenai Peninsula is one of the most accessible spots to observe brown bears during the summer months – try Hidden Creek, between Copper Landing and Sterling, or Humpy Creek down near Homer. It's a little more difficult to secure the classic shot of bears catching salmon in their mouths in Brooks Falls in Katmai National Park, which is only accessible by boat and plane (as is nearby Kodiak Island for its endemic Kodiak bears), but if you're lucky, you may spot brown bears feasting on salmon at any number of Alaskan waterways during the summer months.
Denali National Park and Wrangell-St Elias National Park are also havens for big game including moose, caribou, Dall's sheep, and more. If you don't spot any in the wild, consider dropping by the Alaska Wildlife Conservation Centre south of Anchorage, where you can easily view orphaned and injured wildlife from bison to bobcats.
For marine life, Prince William Sound, Kenai Fjords National Park and Glacier Bay National Park are the key hotspots, all of which harbour a smorgasbord of critters including sea otters, seals, sea lions, sea otters, Dall's porpoise, several species of whale, clown-faced puffins, and more. Fly-in polar bear viewing tours on Alaska's Arctic coast are also possible from Fairbanks and Coldfoot.
RELATED: THE CALL OF THE WILD: OUR GUIDE TO ALASKA'S TOP 5 NATIONAL PARKS
When to visit
Mid-May to mid-September is Alaska's key tourist season. The weather is generally warm, wildlife is active, and most tourist services are operational. Services drop off dramatically outside these times (and roads can become icy), but the winter months make way for other activities, such as heli-skiing and dogsledding.
What to pack
Even at the height of summer, the weather in Alaska can turn quickly. Wet weather gear is essential (a rain jacket and pants are more effective than an umbrella), as are sturdy (ideally waterproof) walking shoes, and plenty of layers. Be vigilant with sunscreen on glacier walks, as snow reflects up to 80 per cent of UV radiation. Bug spray will also come in handy, and if you're planning any wilderness hiking or camping, you may wish to consider purchasing bear spray, which works like capsicum spray. If you're hoping to snag your own salmon, don't forget to purchase a fishing permit from the Alaska Department of Fish and Game.
SUBSCRIBE TO INTREPID'S NEWSLETTER FOR TRAVEL TIPS, COMPETITIONS, GIVEAWAYS & MORE
Top tips
Wilderness smarts: Whether you're joining a tour or travelling independently, it's imperative to clue up on bear safety and responsible hiking, kayaking and camping practices. Abiding by the 'leave no trace' philosophy will ensure your visit doesn't harm the pristine environment.
Money and tipping: Alaska's relative isolation drives up prices across the board, with many visitors opting to camp and self-cater (at more than 400 campsites!) to keep costs down. Alaska follows standard US tipping culture – around 15% for a sit-down meal, US$1-2 per drink ordered at a bar, and US$1-2 for assistance with your luggage. The average tip for a tour guide is 10-20% of the tour cost per person.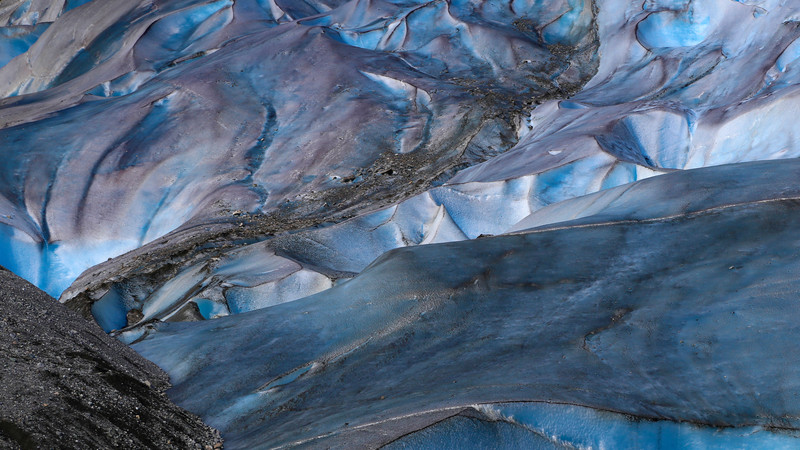 Driving: Alaska may be full of oil, yet fuel stations can be several hundred kilometres apart. It's worth taking an extra can of fuel if you're self-driving, and be sure to keep your eyes peeled for wildlife, which often strays out onto the road. You'll need snow tires or chains, experience driving on ice, and the appropriate insurance if you're planning to venture up the Dalton Highway, or road trip just about anywhere in the state outside the summer months.
Eating: Like fuel stations, places to eat can be few and far between in more remote locations, and many restaurants have short opening hours. While vegetarians shouldn't have a problem travelling in Alaska, most menus are meat-heavy, and fresh produce is not always available.
Up for an Alaskan adventure? Check out our range of small group adventures in Alaska now.
Feeling inspired?