If you think a holiday in Brazil sounds like paradise, you'd probably be right. This South American beauty is all about the good times, and with the world's biggest celebration every year at Carnaval, who can blame them? But don't be fooled by the pulsating samba beats: a holiday in Brazil is more than just a two-step with a sultry Latino – Brazil is home to one of the most diverse ecosystems on earth, including the Pantanal wetlands and the Amazon Rainforest, and its northern beaches and national parks provide travellers with some of the South America's most jaw-dropping vistas.
Top reviews on Brazil tours
It doesn't take much to convince travellers to head to this South American powerhouse, but if you want to hear some of our passengers tell you exactly what it's like to experience and Intrepid trip in Brazil, read through our top reviews below.
Blogs on Brazil
Oct 26, 2020
---
Find out where to travel while giving back to local communities.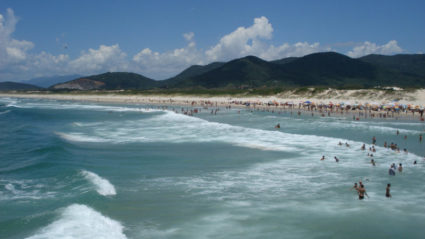 Jul 20, 2017
---
Hidden almost 500 miles away from the party city of Rio de Janeiro lies a...
Aug 15, 2016
---
Rio de Janeiro is a city of icons. But they're only one part of the story.