Nepal awaits with these epic deals
Departing
Trip name
Days
From ZAR
Everest Base Camp Trek

Kathmandu to Kathmandu

15
R19,700

R16,745

View Trip
One Week in Nepal

Ages 18 to 29

Kathmandu to Kathmandu

Ages 18 to 29

8
R7,305

R6,210

View Trip
Everest Base Camp Trek

Kathmandu to Kathmandu

15
R19,700

R17,730

View Trip
Everest Base Camp Trek

Kathmandu to Kathmandu

15
R20,290

R17,247

View Trip
One Week in Nepal

Ages 18 to 29

Kathmandu to Kathmandu

Ages 18 to 29

8
R7,305

R6,210

View Trip
Real Everest Base Camp Trek

Ages 18 to 29

Kathmandu to Kathmandu

Ages 18 to 29

15
R16,815

R15,134

View Trip
Experience Nepal

Kathmandu to Kathmandu

10
R15,065

R12,052

View Trip
Everest Base Camp Trek

Kathmandu to Kathmandu

15
R19,895

R17,906

View Trip
Annapurna Base Camp Trek

Kathmandu to Kathmandu

16
R14,390

R12,232

View Trip
Everest Base Camp Trek

Kathmandu to Kathmandu

15
R18,970

R17,073

View Trip
Everest Base Camp & Gokyo Lakes Trek

Everest Base Camp & Gokyo Lakes Trek

Kathmandu to Kathmandu

19
R24,285

R23,071

View Trip
Tamang Heritage & Langtang Valley Trek

Tamang Heritage & Langtang Valley Trek

Kathmandu to Kathmandu

15
R14,390

R10,793

View Trip
Real Everest Base Camp Trek

Ages 18 to 29

Kathmandu to Kathmandu

Ages 18 to 29

15
R17,465

R13,972

View Trip
Everest Base Camp Trek

Kathmandu to Kathmandu

15
R19,540

R17,586

View Trip
Classic Nepal

Kathmandu to Kathmandu

11
R28,680

R22,944

View Trip
Everest Base Camp & Gokyo Lakes Trek

Everest Base Camp & Gokyo Lakes Trek

Kathmandu to Kathmandu

19
R23,580

R22,401

View Trip
Read more on Nepal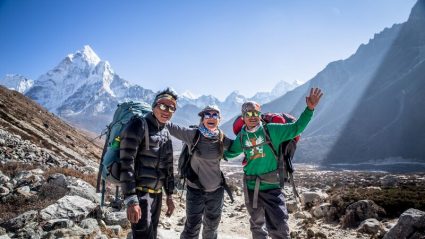 Feb 20, 2019
---
It will challenge you. It will change you. And it's a trek you will never forget.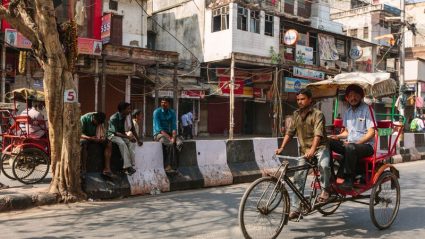 Feb 17, 2019
---
Most of the wide-eyed warnings came from people who'd never actually ventured to...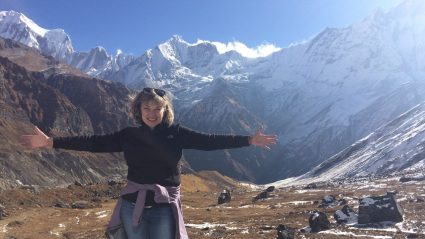 Dec 19, 2018
---
Because here's the thing: I may not want to hike eight-hour days at altitude, but...